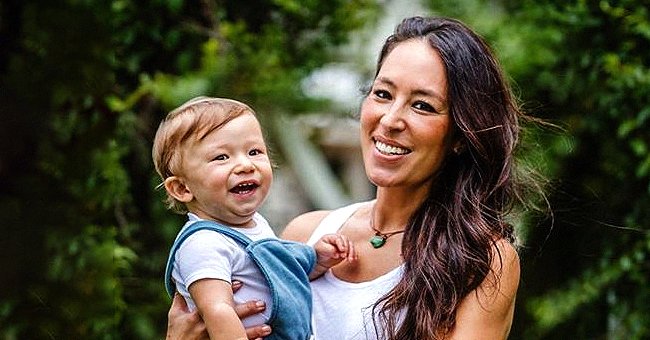 Getty Images
Joanna Gaines From 'Fixer Upper' Shares Sweet Video of Son Crew Playing in the Garden
The "Fixer Upper" star, Joanna Gaines, had a hilarious moment with her youngest son, Crew, as he played in their garden, and the loving mom decided to share it with fans.
Joanna Gaines' son, Crew, might be a little boy, but he is beginning to show that he has a knack for plants as he goes sniffing in the family's garden.
In a hilarious video shared on his mom's Instagram stories, the two-month-old had a wonderful time getting acquainted with the plants as he even sniffed a few.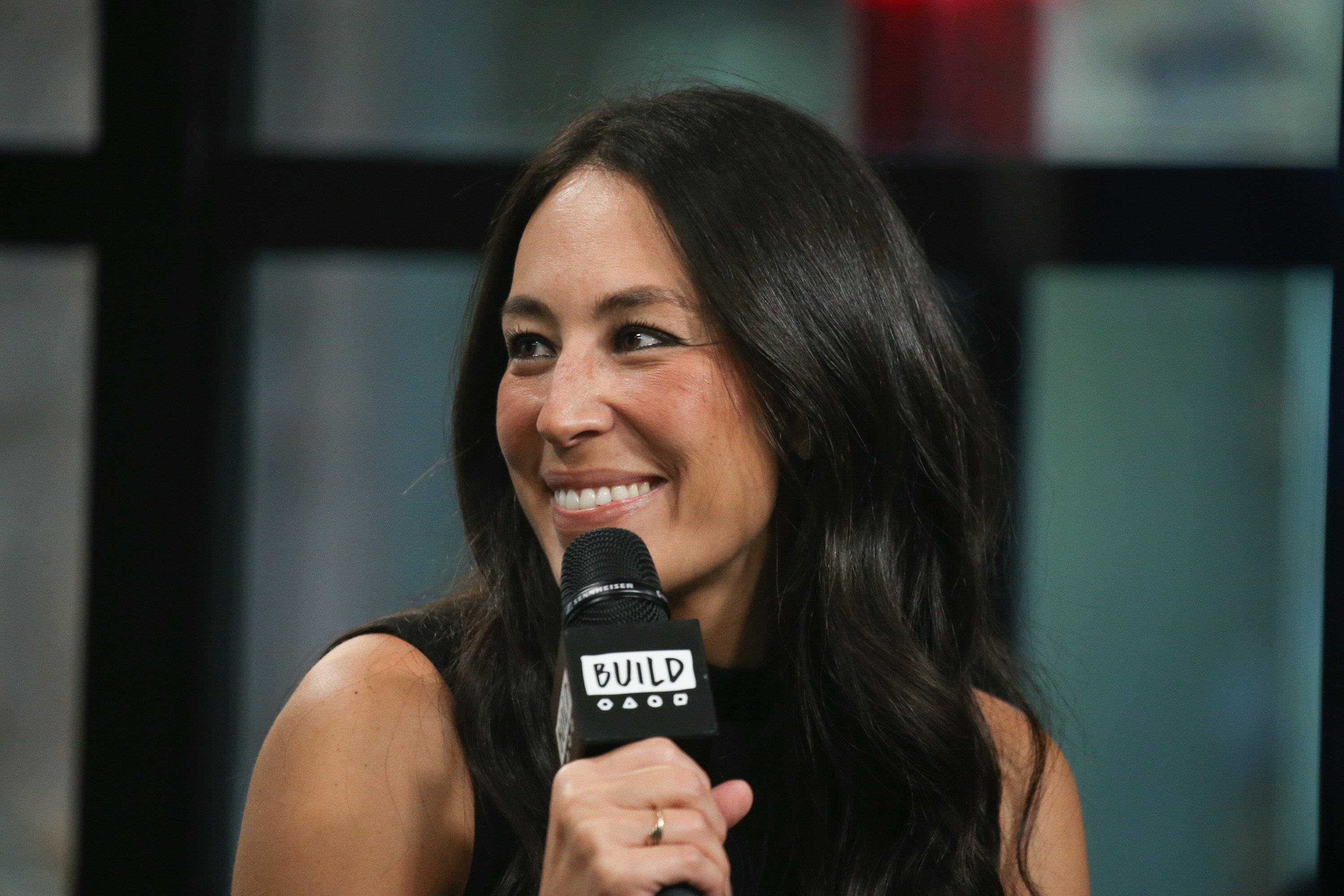 Joanna Gaines discusses new book, "Capital Gaines: Smart Things I Learned Doing Stupid Stuff" at Build Studio on October 18, 2017. | Photo: GettyImages
CREW LOVES KALE
The video showed Crew enjoying a tour of the garden, but he stopped at a point to sniff the Kale plant. This must-have piqued his interest and at the end of the clip, he almost hilariously tumbled into the garden. His mom wrote:
"He is stopping and smelling the kale."
A thing of interest is that Crew isn't just the youngest of five, but the gap difference between him and his older siblings is quite significant. At the time of his birth, Joanna was 40, and she referred to her baby as a "total Surprise."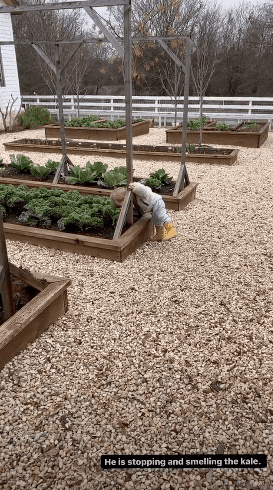 Joanna Gaines' Instagram story showing her son Carew in the garden | Photo: Instagram/@Joannagaines
"FIXER UPPER" STARS
Besides their outstanding reality show, Joanna and Chip also garnered fame for their seemingly happy family. Although the two have been through the ups and downs of marriage with their five kids tagging along.
Chip and his wife keep up with their big brood despite running a multi-faceted company.
Before Chip met Joanna, he was a different man; he told People that he hadn't been the type to settle down. Even though he had dated girls who wanted to get married, he was selfish and only did what he wanted. All that changed when he met Joanna.
CHIP MET HIS MATCH
After he became acquainted with Joanna when they met at her father's Firestone automotive shop in Texas, Chip wanted to become a better person. He said:
"I had to make a lot of changes. I had to be a better person...when I thought about the idea of being an 80-year-old man sitting on a rocking chair with my beautiful wife, I got really excited."
THE GAINES KIDS
Joanna and Chip Gaines became man and wife in 2003 after two years of dating. And since then, they have had no reason to look back nor regret.
Chip and his wife keep up with their big brood despite running a multi-faceted company. These days most of their kids are teenagers, and this is the age where a lot of hormones get triggered.
Their oldest child, Drake, is 14 and is being a big brother to his four younger siblings. His immediate sister is Ella, 13, and their mom once mentioned that the young girl might be looking at a career in designing.
Chip and Joanna's other kids are Duke, 12, Emmie Kay, 10, and little Crew, who have all shown an interest in plants. While Duke owns a garden, Emmie created her floral arrangement, and little Crew is still taking sniffs before he possibly decides.
Please fill in your e-mail so we can share with you our top stories!