Kelly Ripa Jokes She & Husband Mark Consuelos Will Be Baring It All around the House Once the Kids Move Out
Popular actress and TV show host, Kelly Ripa, disclosed the intentions of her and husband Mark Consuelos, once all of their kids move out of the house.
Kelly Ripa, in an interview, revealed her plans with her husband when all of her kids head off to college. The hilarious and painfully honest star said that they are,
"going to be totally naked."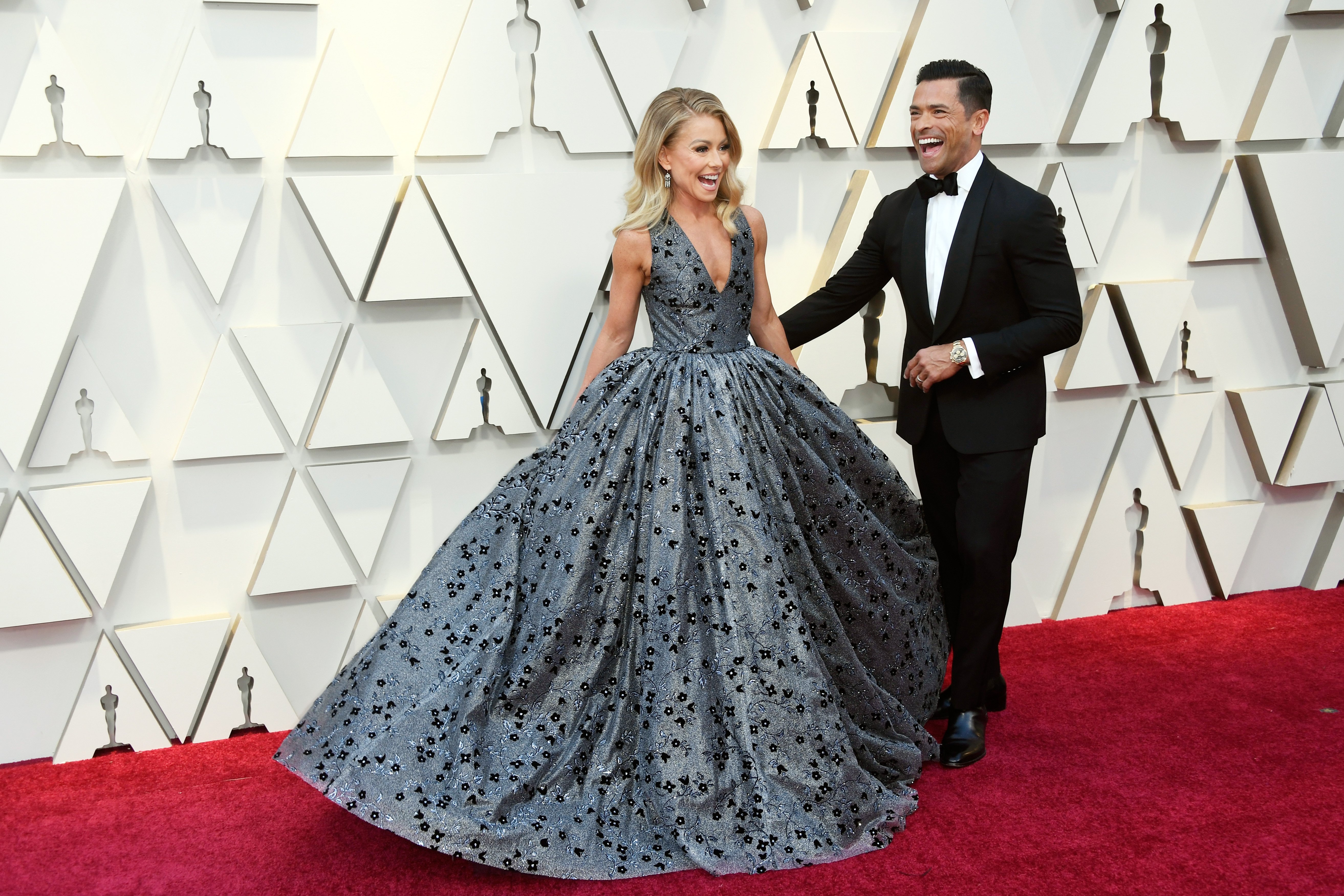 The 49-year-old talk show host and her Italian husband, Mark Consuelos, already have two of their kids, Michael, 22, and Lola, 18, in colleges leaving their 16-year-old son, Joaquin.
The actress joked about her intentions as soon as she and her husband get their house to themselves, saying that they are going to be totally naked, "at all times."
Ripa further joked about changing the locks on the house to prevent unwanted visitors. The mother of three also  mentioned that she's skeptical about missing her kids despite people telling her that she would.
Kelly Ripa is known for her hilarious and blatant confessions on screen as well as social media. Most recently, she made a funny comment on "handholding incompatibility" between her and "Riverdale" actor, Consuelos.
The comment was made on an Instagram story post uploaded by Kelly, where she and Mark held hands, but her wrists were bent, almost perpendicular to stay in his hands. 
The couple who tied the knot in 1996 seems to still be very much in love with each other. 48-year-old actor Mark Consuelos credits the light-hearted nature of their relationship for keeping the family together.
He also added that his wife "is one of the funniest people" he knows. He explained that the couple makes it compulsory to see the positive in people and shift their focus away from the negative. 
The last Valentine's day celebration also saw the couple shine in their love. Mark sent a bouquet to his beloved wife, Kelly, of which she took photos and posted on her Instagram with the caption "Best husband ever." 
Conseuelos also remembered his beautiful daughter, Lola, on a special day for lovers. His 18-year old daughter received a bouquet from too. That earned Mark a caption on Ripa's IG story, which went, "Best father also." 
Lola, who's in her first year at New York University, shares in her parent's hilarity. She jokingly called her parents "absolutely repulsive" in the comments of a funny video posted on Kelly's Instagram Page.
In the video, Ripa lifted the skirt of her ballgown, to reveal producer Albert Bianchini hiding there. She captioned the clip, "Oil change," to which her husband, Mark, replied, "Been there."