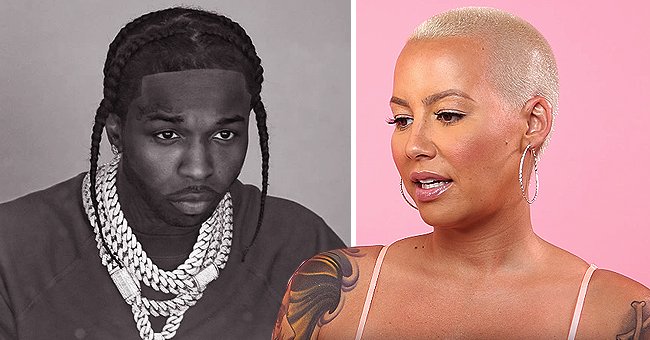 YouTube/Refinery29 Instagram/realpopsmoke
Amber Rose Pays Homage to Rapper Pop Smoke With Sweet Tribute After His Tragic Death
Famous American model and actress Amber Rose took to social media to mourn the death of fast-rising rapper Pop Smoke.
Bashar Barakh Jackson, popularly known as Pop Smoke, died on February 19, 2020. Since his death, hundreds of tributes have hit the internet as fans and friends of the late rapper took to social media to mourn his demise.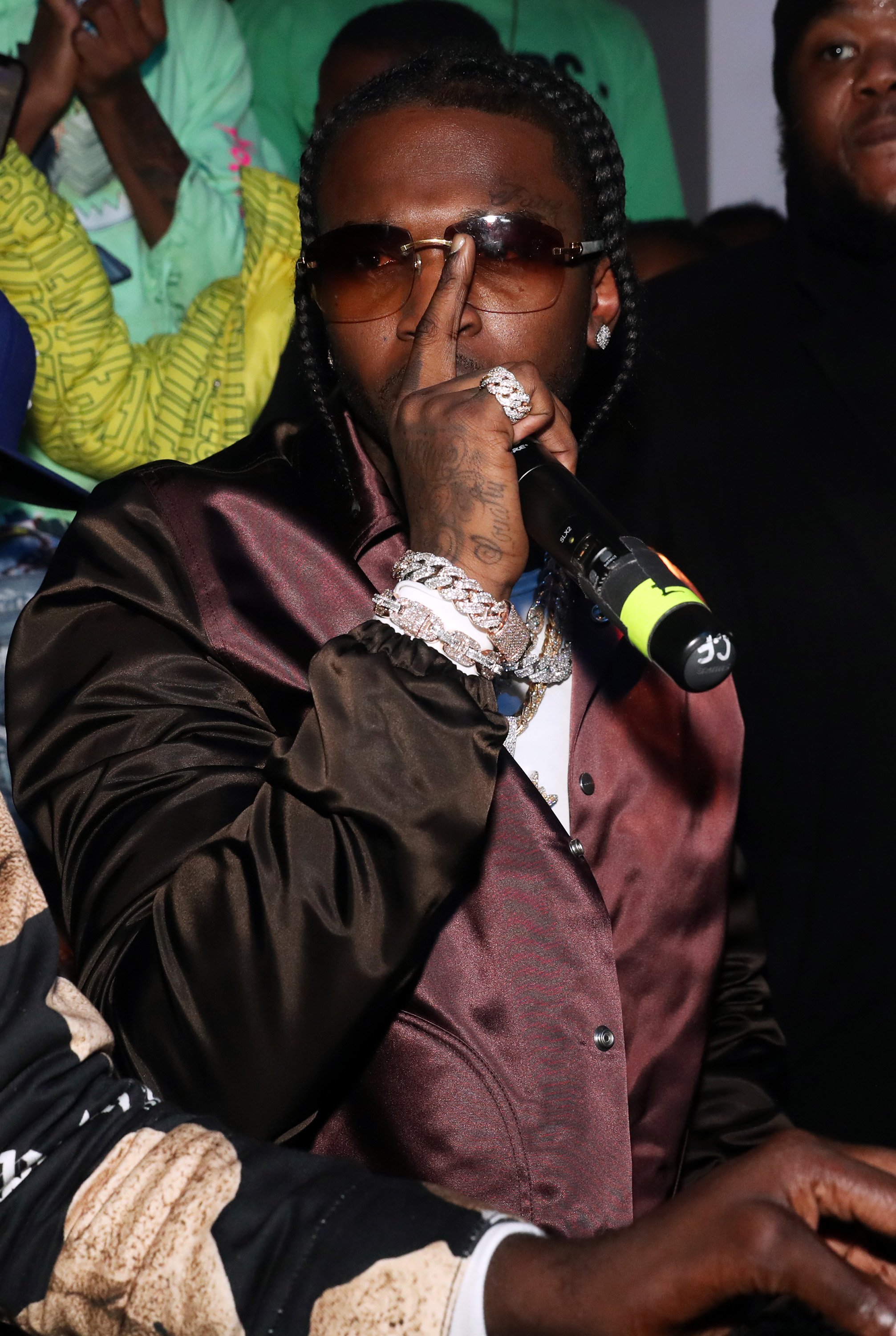 Pop Smoke performs at the Pop Smoke Listening Party at Villain on February 06, 2020 | Photo : Getty Images
"I paid homage to you just the other day, Bro. Everyone in our house is crying for you right now. You were supposed to come over here today."
She then went on to name the late rapper's positive attributes as well as his age. The caption ended with a "We love you Pop."
The house Pop Smoke was shot at, is owned by Edwin Arroyave.
Fans of the model mourned along with her as they took to the comments section to sympathize. "RIP, Smoke. He was just 20 years old," a fan wrote.
Since news of the young rapper's death spread, there has been a lot of speculation over the cause of his death. According to a report from TMZ, Pop Smoke was murdered in the early hours of the morning at his home in the Hollywood hills.
Two armed men reportedly broke into the rap artist's home around 4:30 in the morning wearing ski masks and hoodies. TMZ alleged that the robbers shot Pop Smoke multiple times, wounding him in the process.
"Early this am we were informed by a 3rd party leasing and management company overseeing a rental home we own in Los Angeles that a shooting had taken place at the property,"
Teddi stated that she and her husband are not aware of the details surrounding the break-in and the shooting. The Real Housewives of Beverly Hills star also thanked the police for their diligence.
Pop Smoke didn't make it to the hospital before he died. He was reportedly in an ambulance headed towards a medical center in West Hollywood. His death comes just a week after the release of his mixtape.
Please fill in your e-mail so we can share with you our top stories!