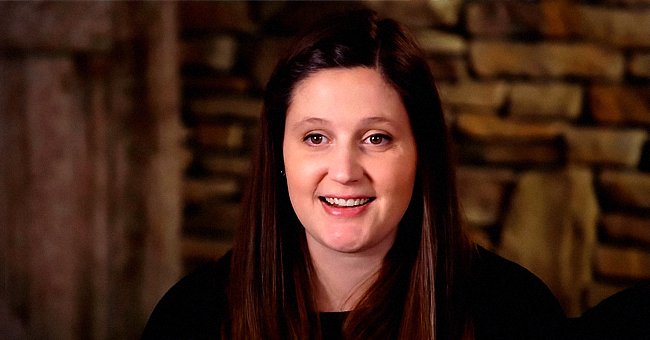 Youtube.com/TLC
Tori Roloff From LPBW Shares Detailed Update About Baby Lilah Ray's Growth as She Turns 3 Months Old
"Little People, Big World" star Tori Roloff celebrated her daughter turning 3-months-old by detailing all the milestones her new-born Lilah had achieved the past month
One month has gone by since Tori Roloff from "Little People, Big World" last gave her fans an update on the developmental progress of her new-born daughter has made.
In honor of baby Lilah turning 3-months-old, Tori admitted that the past month has been "eventful" since she last posted about her daughter reaching a milestone when she turned another month older.
Pulling out the same set up with a sheet that had a rose pointing to Lilah's age, she laid a fully blossomed pink rose on the three-month mark.
For her special day, Tori had her daughter wearing her signature bow on her head. Lilah was dressed in leaf printed dress and black leggings.
Detailing how tough it had been reaching the three-month mark, Tori said the family has been dealing with a sickness that had made everyone a bit miserable lately, she revealed:
"Lilah is one sick girlsie but you'd never know it by these photos. She still has her moments of smiley girlsie."
Tori said it has been difficult dealing with Lilah having "not one but two viruses." The mother of two hoped that this would be the end of the sick period she been going through. Regardless, Tori gushed that Lilah is a strong girl.
Sharing the happier events in the past month, she said her new-born is strengthening her neck control and has discovered her hands, which she loves to suck on. One fan shared her sorrow over Lilah being sick and sent well-wishes to the whole family.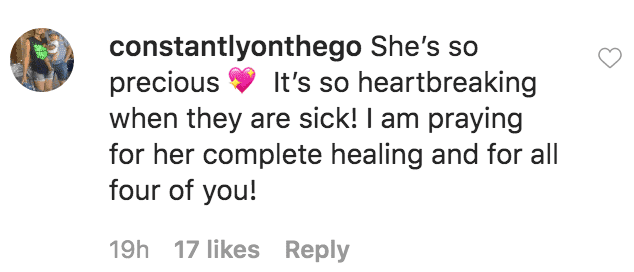 A fan comments on Tori Roloff's picture celebrating her daughter Lilah turning three months old | Source: Instagram.com/toriroloff
Tori also shared that Lilah recognizes both her parents. Making the month even sweeter, she said they took her on her first flight to Disneyland.
Tori and Zach took their children on a trip of a lifetime and were joined by the family patriarch, Matt Roloff, and his girlfriend, Caryn Chandler.
It is reported, as Tori and Zach adjust to having a second child, their eldest son Jackson is also getting used to the latest addition in the family.
Tori revealed that while he was hesitant at first to hold his little sister, he is now getting comfortable with her and enjoys planting little kisses on her forehead.
Please fill in your e-mail so we can share with you our top stories!