Tia Mowry of 'Sister, Sister' Fame Talks about Being a Working Mom as She Smiles in Photo with Daughter Cairo
American actress Tia Mowry always finds time in her busy schedule for her mini-me's. She recently posted a picture smiling with her daughter, Cairo.
Before her latest post, the "Sister Sister" star took to her Instagram page to post a picture of herself and her youngest mini-me smiling at the camera.
In the picture, little Cairo looked absolutely adorable in her cute white dress; the duo appeared to be in a bedroom.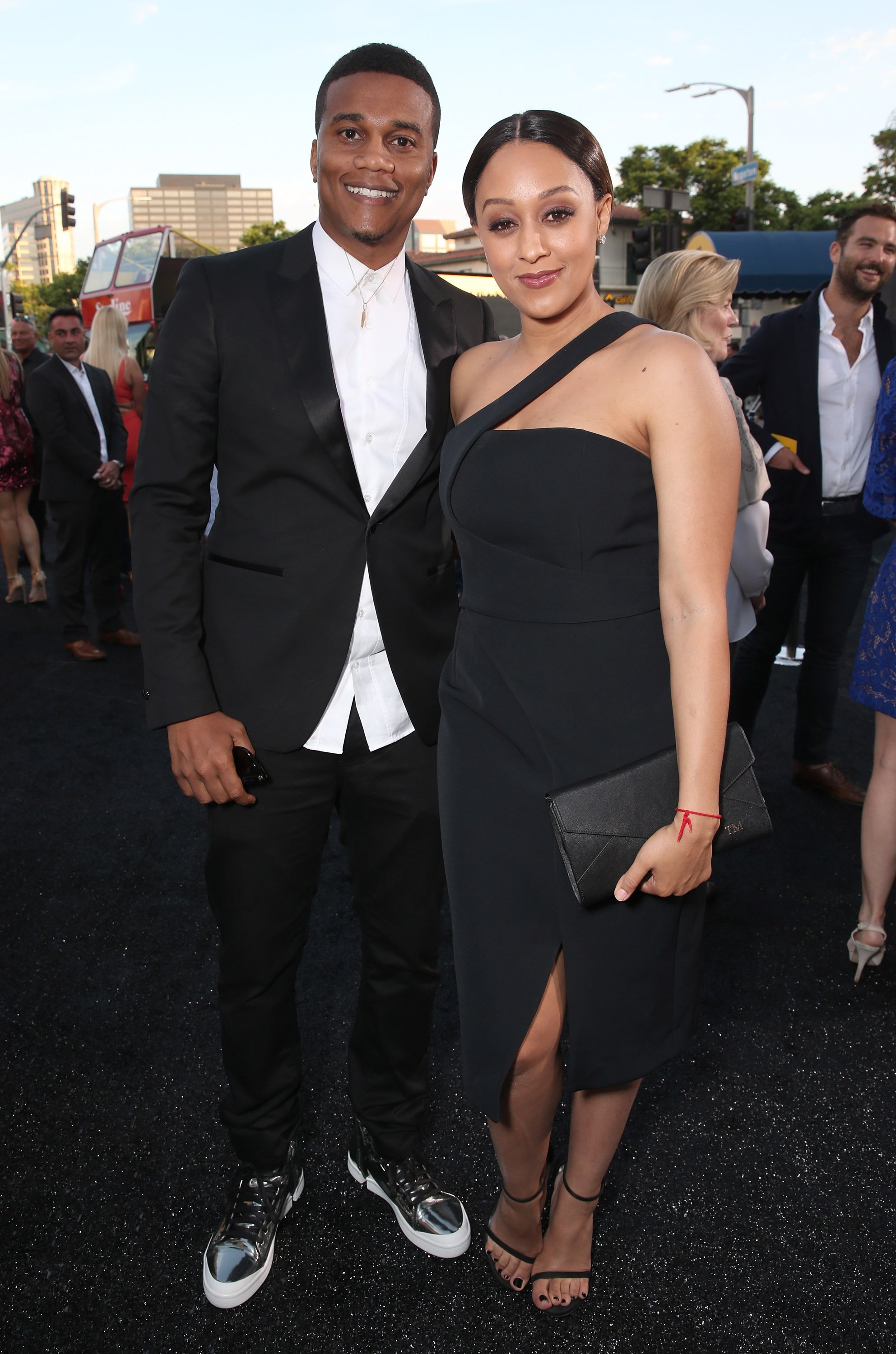 While Tia sat on the bed, little Cairo sat adorably on her mother's lap as she held what looked like a remote control up to her chin.
Tia added a lengthy caption to the post, where she shared her struggles with being a working mother and how she gets through each day. The caption read:
"Being a working momma can make you feel like your days just keep going and going. My strategy to tackling the day? Eat a balanced diet (most of the time), drink plenty of water, get at least 8 hours of sleep…"
Her fans and followers hit the like button and took to the comment section to shower mother and daughter with compliments while others commented on Tia's new hairdo.
"I love you!! And she is beautiful, just like mommy," someone said. "You look so happy and free with the new short hair. Looks fabulous on you," another added.
It took the death of two loved ones for Tia to realize life is too short not to prioritize family.
Not only does Tia Mowry Hardrict find time for her family, but she also pays attention to her looks. Last month the actress wowed her fans with her new look.
She revealed in a new post, a picture of her in a brand new short hairdo, and her fans were short of words for how amazing she looked. In no time, they flooded the comment section, and someone wrote:
"I LOVE IT!! You're so beautiful, Tia!"
Tia met her husband and the father of her kids, Cory Hardrict, in Los Angeles while he was working odds jobs. She and her twin sister offered him a ride, and they became friends.
They then started dating and got engaged six years later on Christmas day, 2006. In 2008, they tied the knot, and now, they share two children, Cree and Cairo Hardrict.
They are both working parents and so, share parenting and household responsibilities equally. It took the death of two loved ones for Tia to realize life is too short not to prioritize family.
She has, since then, tried to spend as much time as possible with her twin sister and brother and hope her children who are seven years apart do the same.