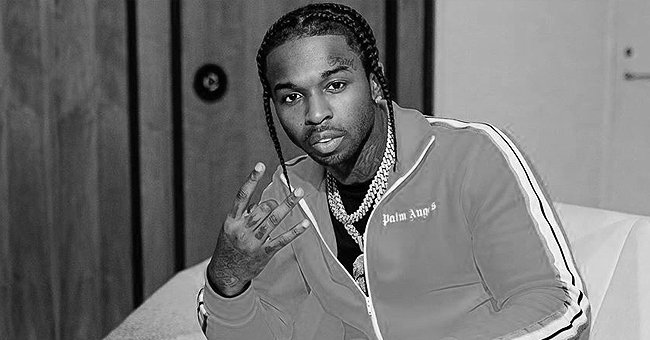 Getty Images
50 Cent, Snoop Dogg and Other Celebrities Pay Tribute to Rapper Pop Smoke Who Passed Away at 20
The entertainment world was hit with sad news after the death of the young rapper, Pop Smoke, and many stars have continued to post tributes to the late star.
Pop Smoke was shot and killed in Los Angeles, on Wednesday, after some suspects in masks, entered the residence where he was staying.
A representative of the Los Angeles Police Department, who confirmed the shooting, said that police responded to an emergency call in the early hours of Wednesday after unknown masked men shot and killed a victim.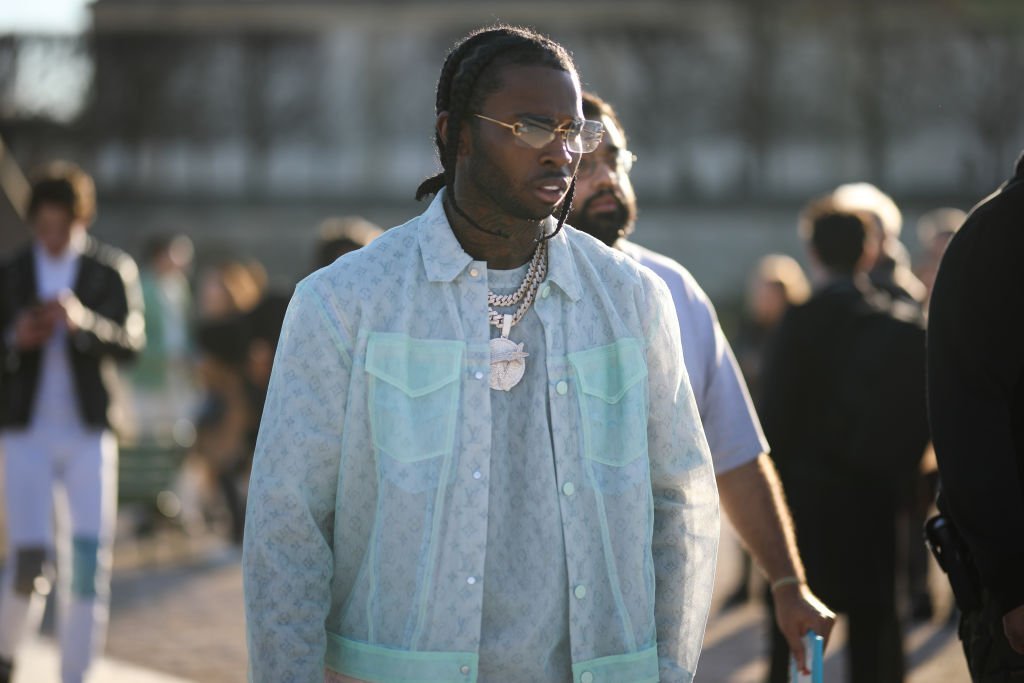 Pop Smoke is wearing a Louis Vuitton look before the Louis Vuitton AW20 Men Show on January 16, 2020. | Photo: Getty Images
Many tributary posts have come from celebrities since Pop's death, with stars like 50 Cent, Nicki Minaj, Snoop Dogg, Chance the Rapper, Quavo, Tyga, and Kylie Jenner, to name a few, honoring his memory.
In her tribute, Nicki Minaj shared a photo of Pop Smoke, and in the caption, she quoted a part of the bible that says jealousy is as cruel as the grave, before praying that Pop should rest in peace. Rapper 50 Cent also wrote:
"R.I.P. to my man Pop Smoke, No sympathy for winners. God bless him."
50 Cent tweeted another tribute, posting a photo of himself and Pop Smoke, and captioned that there was no such thing as success without jealousy and treachery from those close to a person.
Chance the Rapper prayed that Pop Smoke should rest in peace, before adding that the slain rapper was too young. He also prayed that God should bless and comfort his family.
Pop Smoke's mother is of Jamaican origin, while his father is Panamanian.
Quavo paid tribute to Pop Smoke on Instagram and described him as a very talented, humble, respectful, and appreciative being. The former also reminisced about the times he spent with the late rapper.
Snoop Dogg, in his tribute, said that he was hurt all over again, before adding that Pop Smoke had gone too soon. Kylie Jenner, probably, saddened with all the tragic deaths that have occurred in 2020, wrote:
"I've had enough of 2020."
In another tweet, Kylie also said, "rest in peace pop smoke." Tyga, in his tribute, recalled that he had just spoken to Pop Smoke, adding that he couldn't believe he was gone. He said that Smoke was a real star and would be missed.
Y.G. also posted a tribute on Instagram, praying that Pop Smoke should rest in peace, while adding that the young rapper was just getting started.
Pop Smoke, whose real name is Bashar Barakah Jackson, was born in Brooklyn on July 20, 1999. His mother is of Jamaican origin, while his father is Panamanian.
Pop hit fame in the summer of 2019 but didn't begin his musical career early, as he only started making music in 2018. He recently released a mixtape titled "Meet The Woo," of which the lead single, "Welcome To The Party" became a monster hit.
Please fill in your e-mail so we can share with you our top stories!