NeNe Leakes from RHOA Shares Photos of Son Brentt as She Celebrates His 21st Birthday in Touching Post
NeNe Leakes paid tribute to her son who she describes as her husband's "twin" and gushed about how much he's grown as he celebrated his 21st birthday. 
It's been 21 years since Nene Leakes welcomed her son Brentt with her husband, Gregg Leakes. The reality star is in awe and celebrated the milestone recently.
NeNe took to her Instagram this week to greet her youngest child a happy birthday. The celebrity mom shared two images, one of a grown-up Brentt and another as a baby cuddled by his father.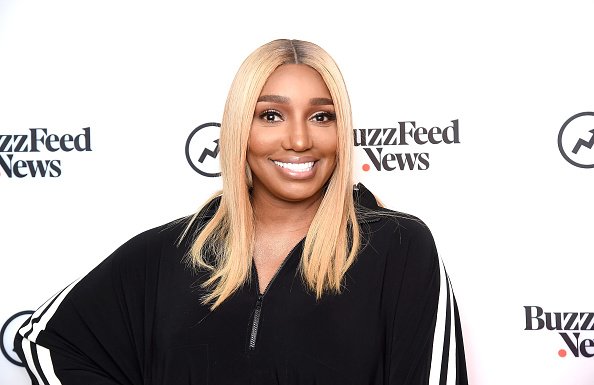 In her caption, NeNe recalled the moment Brentt was born and remembered how she referred to him as Gregg's twin. "I just can't believe he's 21," she gushed.
She also encouraged her fans to "show my baby all the love" before telling Brentt how much she and Gregg loved him. NeNe added, "PS: you ALL have literally watched him grow up."
In 2018, Brentt also made headlines when his mother gifted him with a new jeep for his 18th birthday. 
GROWING UP IN THE PUBLIC EYE
Brentt was only 9 years old when fans of "The Real Housewives of Atlanta" met him on the show. It was back in 2008, the year NeNe publicized her life joining the popular reality series.  At the time, she was also a mother to her older son, Bryson.
Brentt grew up in the eyes of the public with fans witnessing his closeness to Kim Zolciak-Bierman's daughter, Brielle. At one point, their friendship was threatened by the drama that erupted between their mothers.
THE "ROACHGATE" CONTROVERSY
The drama, coined the "RoachGate" controversy involved a clip Kim sent to their fellow housewives revealing a nest of cockroaches in NeNe's bathroom. The video was reportedly a response to NeNe previously poking fun at Kim's past health issues.
And while Brielle expressed distaste for the way her mother handled her problems with NeNe, it affected her relationship with Brentt.
BIRTHDAY LOVE FROM NENE
In 2018, Brentt also made headlines when his mother gifted him with a new jeep for his 18th birthday.  He was grateful to receive his dream car. The following year, NeNe paid tribute to him on his 20th with a heartfelt IG post.
"As your mom, [I] want nothing but THE BEST for you….[You're] super funny and have an amazing personality (you probably got that part from me.)," she had written. "I'm proud of you and the young man you have become! The door is wide open baby....Walk thru it!
We wonder what NeNe and Gregg got Brentt this year for his birthday now that he's legally an adult. We're certain whatever it is, it's something Brentt would love.