Nia Long of 'Best Man' Fame Shows Love for Her Look-Alike Mom in New Photo Weeks after Her Father's Death
American actress Nia Talita Long declared her love for her look-alike mom in a new Instagram post amid grieving her late father.
Weeks after her father's passing, "The Best Man" star, Nia Long showed off her mom on social media, and the resemblance between the two women is unmistakable.
Via her caption, the 49-year-old actress professed love for her mom, and fans have a lot to say about the elderly Long's beauty and striking resemblance to her famous daughter.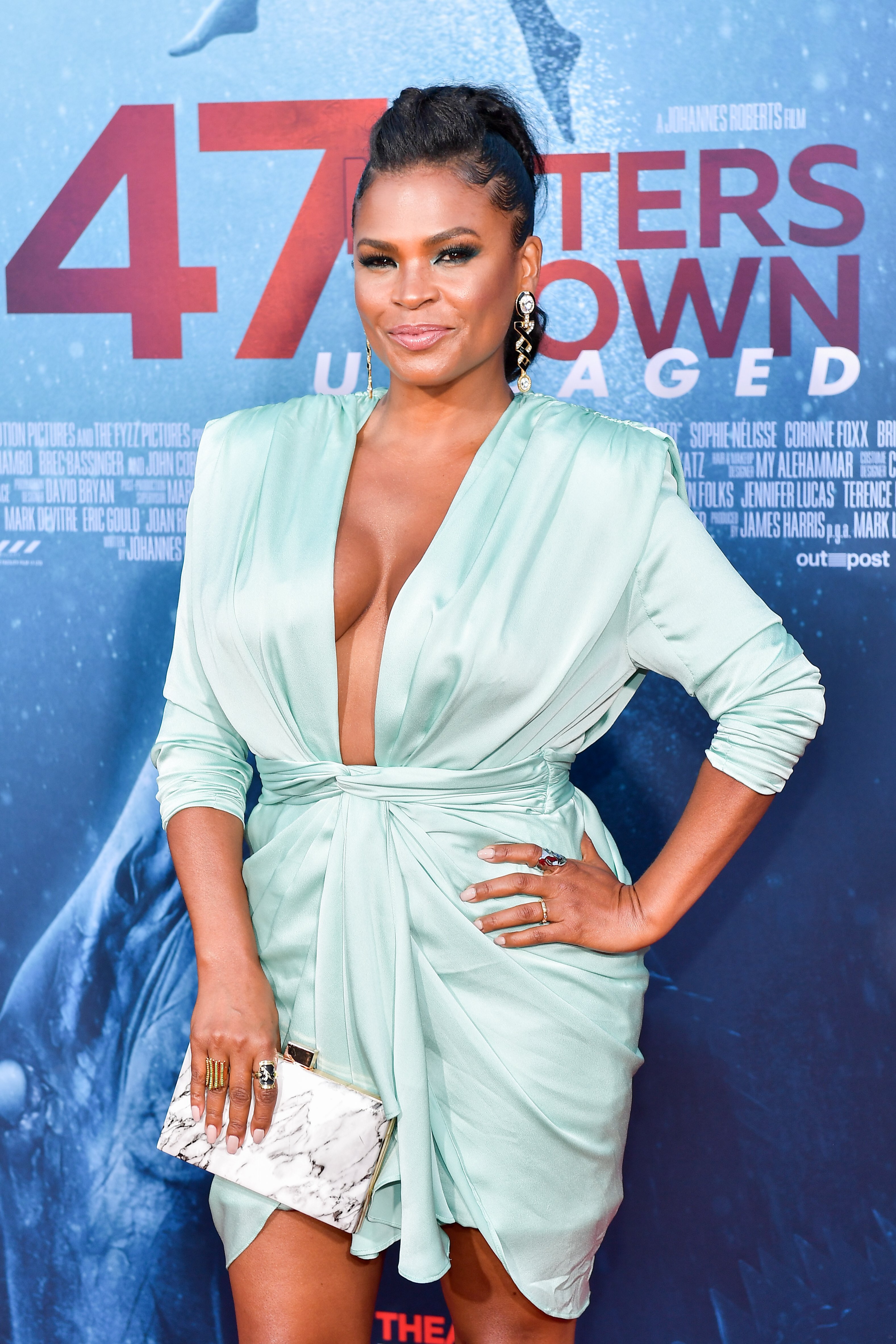 WITH LOVE, NIA
The picture featured the beautiful mom, dressed in a tan top sporting lemon-green hems, a yellow backpack, and a printed scarf wrapped around her head.
Her silver necklace and earrings, complete with a stunning smile, accentuated the look as she stood in front of an outdoor buffet service spot. The post was captioned:
"I love you, mommy."
Fans were quick to flood the post with likes, while gushing about the duo's resemblance and shared beauty in the comment section, with most concluding that Nia was her mom's twin.
MEET NIA'S MOM
Aside from beauty, the icon's mom, Talita Young, has something else in common with her daughter — their love for entertainment. Unlike her daughter, however, the stunning mom's niche is singing. She identifies as an educator, vocalist, and artist.
In addition, the vocalist has composed several songs over the years, with a record performance in various stages across the country.
A video of the artist doing a rendition of "Free" by Denise Williams, and "Inside My Love" by Minnie Riperton made the rounds on YouTube some years back, stamping the woman as a gifted songstress.
AN EXPANDING FAMILY
Nia long is sister to actress Somore, although the two were admittedly not a close-knit pair. However, since her 2015 engagement to former NBA star, Ime Udoka, the star is set to have a family of her own.Nia said:
"..The truth is you do need a partner because, at some point in your life, you're not going to want to walk alone."
"The Best Man" star and the NBA icon share an eight-year-old son, Kez. Nia also has a college kid, Massai Dorsey, from her previous relationship with Massai Dorsey Sr.
LOSING A FATHER
It has not always been a smooth ride for the Longs, as they have also encountered their share of tragedies, like the loss of loved ones.
Earlier this year, the entertainment idol lost her father, Doughtry Long, who spent his life as a poet. Following the loss, Nia released a gut-wrenching statement in remembrance of the poetry icon and father of three.
The deceased was a resident of Trenton until his passing. To honor the poet, Trentonians dedicated February 18 to host a city-engaged event, marking his passing at the Central High School, where he taught for years.
The Longs are notably a family of strong-willed legends and would undoubtedly get through this dark phase, emerging stronger.