Nia Long from 'Soul Food' Mourns Death of Her Father Doughtry 'Doc' Long
Nia Long is mourning the loss of her father, Doughtry "Doc" Long. Nia took to social media yesterday with the sad news and has been getting condolences from fans and her Hollywood colleagues.
At 49, Nia is a mom to two boys, but she'll always be a daddy's girl. Although the actress lived most of her life with her mom, following her parents' divorce, she has always maintained a close relationship with her father.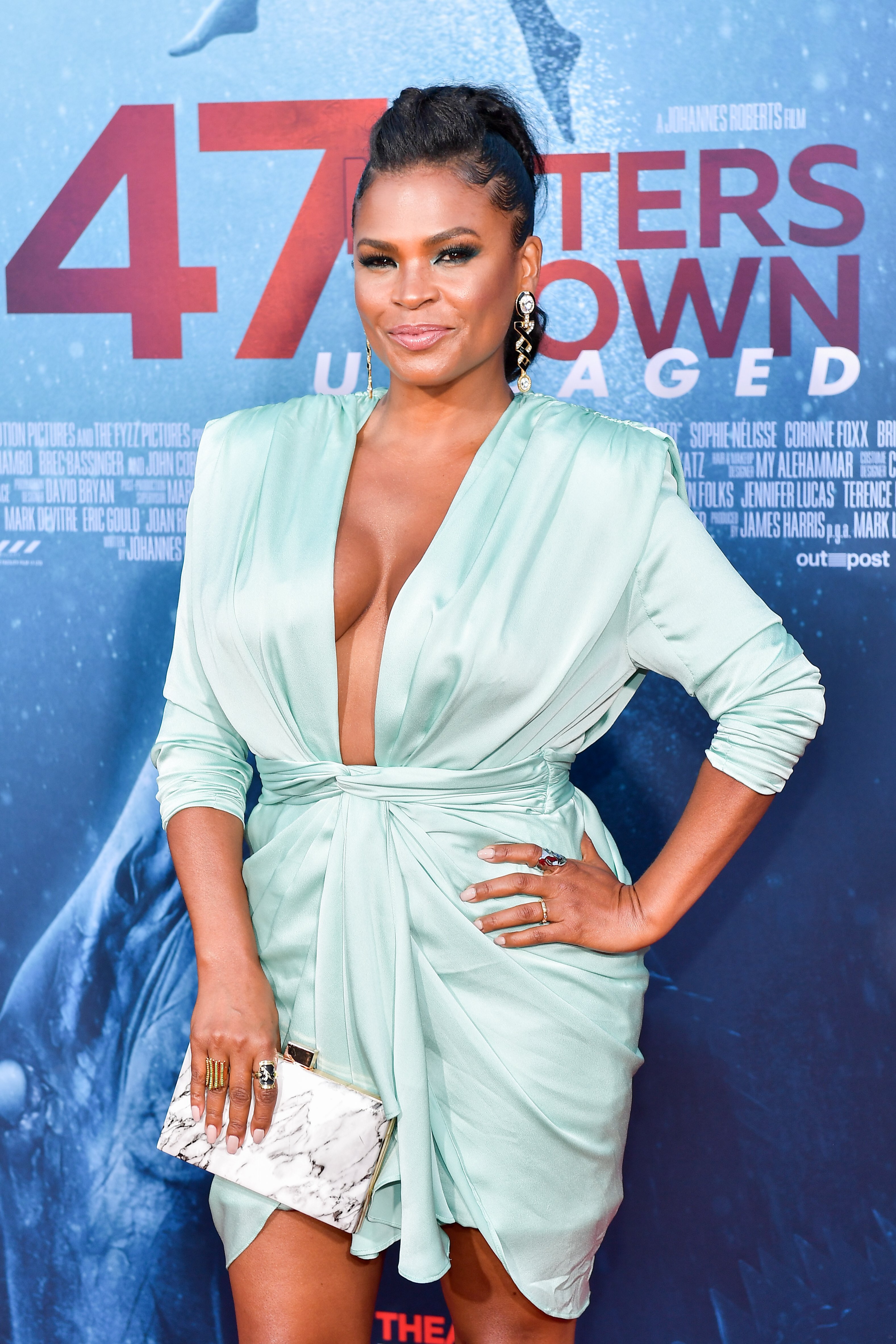 Doc was a high school teacher and poet and must have had some influence on Nia's love for the arts. It's no surprise then that the Brooklyn-born actress is heartbroken over her daddy's death.
The sisters do not share a close bond, and Sommore once said they neither grew up together nor have a sibling relationship
"RIP daddy. I love you forever," Nia wrote across an Instagram photo of Doc fitted with a crown sticker. Fans and celebrity colleagues have since been offering kind words and condolences in the comment section.
"My condolences. I know about THIS pain. Prayers of healing and strength to you and your family," fellow actress LisaRaye McCoy offered. "I'm so sorry, mama," Gabrielle Union echoed.
"I'm so very sorry about your dear father, Nia. Lifting you and your family up in prayer," award-winning journalist Shaun Robinson added while "Martin" alum Tisha Campbell-Martin said: "Awww baby I'm so so sorry. I love you."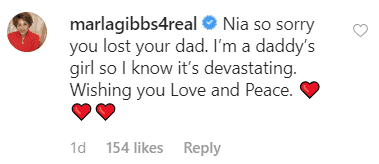 Doc and Nia's mother, Talita, got a divorce when she was only two. Talita took her then-toddler with her to Iowa City, Iowa, where she studied fine arts, so Nia's love for performing and entertainment runs deep in the family.
Nia and her mother would later move to California, where she attended the Roman Catholic school St. Mary's Academy in Inglewood and the Westchester High School in L.A.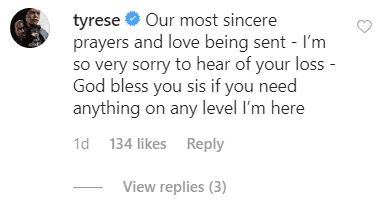 Not only did Nia excel in academics, but she was also a bright student in extra-curricular activities like ballet, gymnastics, and jazz. She also developed an interest in acting, and the rest, as they say, is history.
From her late father, Nia has a comedian half-sister named Sommore. Unfortunately, the sisters do not share a close bond, and Sommore once said they neither grew up together nor have a sibling relationship.
While the death of Doc may or may not bring Nia and Sommore closer, it most likely will help the actress appreciate better her relationship with her two sons.
Nia's first son, Massai Dorsey II, is a baseball player who currently attends Eastern Kentucky University. The 19-year-old's father is Nia's ex and actor, Massai Sr.
Nia's second son, eight-year-old Kez Sunday Udoka, is the product of her relationship with longtime fiancé, Ime Sunday Udoka. The couple got engaged in 2015, but have been in no hurry to tie the knot.
Our thoughts and prayers are with the Long family at this time as they mourn their loved one. Rest in peace, Doughtry "Doc" Long.