Nia Long Shared Throwback Photo of Her Parents and Fans Say She's a Perfect Blend of the Two
Nia Long is a gorgeous actress and showed where she got her beauty in a recently posted throwback picture of her father and mother. Fans couldn't help pointing out that she's a perfect combination of both parents.
Nia, 49, is one of the few Hollywood actresses that embody the saying "Black don't crack." With her parents, Doughtry "Doc" Long and Talita Long, it's not too hard to see where she gets her looks.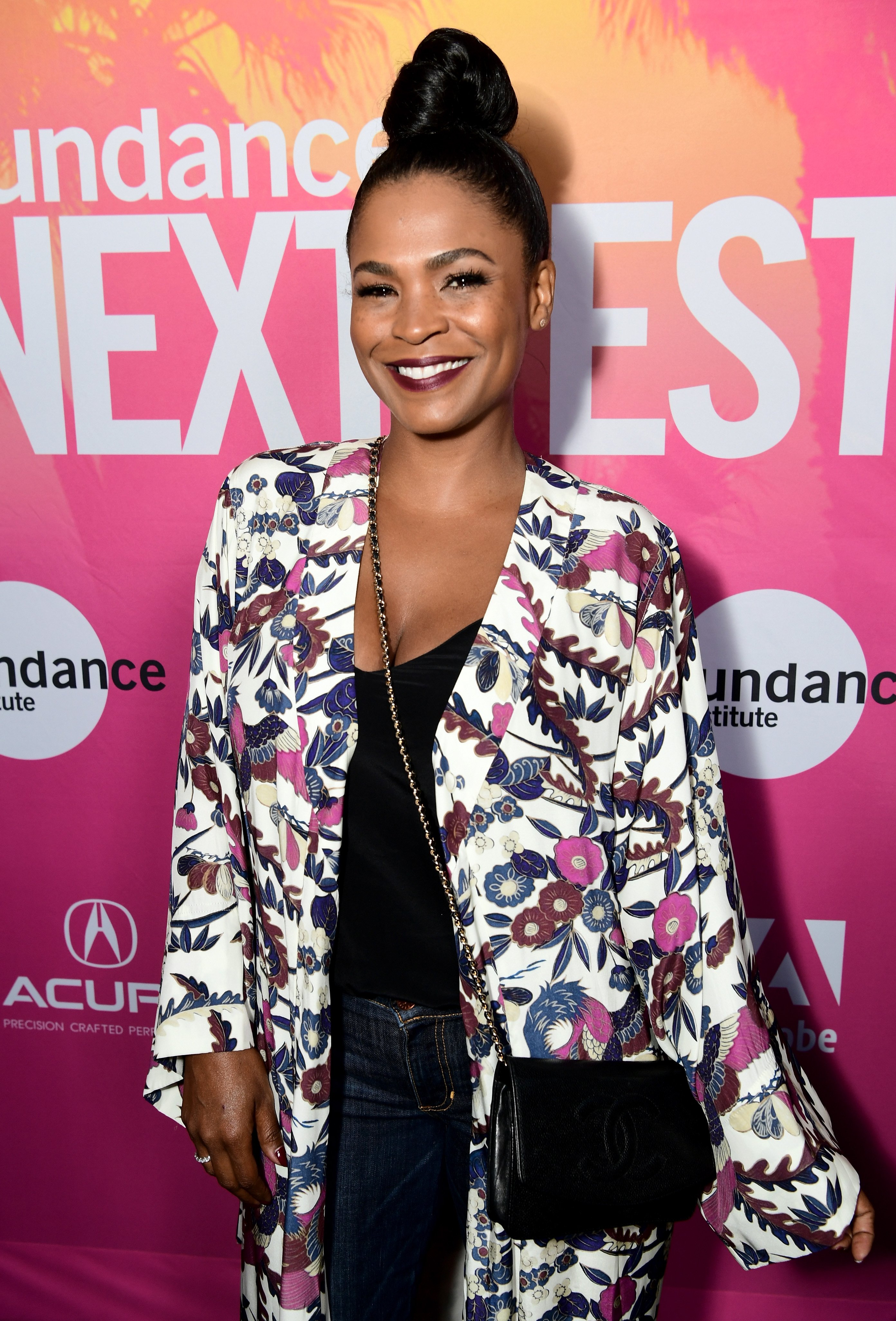 Nia took to Instagram earlier this month with a picture most likely taken when Doc, a renowned poet and high school teacher, and Talita, a teacher and printmaker, were still together.
Doc, whose second daughter, Sommore, is a comedian. Unfortunately, the sisters do not share a close bond.
Bundled up in heavy coats, jackets, and hats, Doc and Talita appeared to be sitting in the snow as they posed for the black-and-white shot. No doubt, Nia's mom was quite the beauty back in the day, as she still is.
"Mom and dad. They made me. Thankful," Nia captioned the photo, which almost immediately drew reactions from tons of followers across the world.
"Ur whole face together," an Instagram user said to the actress while another observed that Nia has her "father's eyes, but your mom's face."
"Definitely a perfect blend of the two," gushed a third fan.
Sadly, the happy time Doc and Talita appeared to be having in the snapshot was short-lived. The couple divorced when Nia was only two, and Talita took her toddler daughter with her to Iowa City, Iowa.
Nia and her mother would later move to California, where, per The Famous People, she attended the Roman Catholic school St. Mary's Academy in Inglewood and the Westchester High School in L.A.
Not only did Nia excel in academics, but she was also a bright student in extra-curricular activities like tap, ballet, gymnastics, and jazz. She also developed an interest in acting, and the rest, as they say, is history.
Nia has managed to rack up tons of film and TV credits, including "The Fresh Prince of Bel-Air," "Boyz n the Hood," "Third Watch," "Love Jones," "Big Momma's House," "Best Man," and "The Best Man Holiday."
Nia's entertaining and performing sides were probably inherited from her father, Doc, whose second daughter, Sommore, is a comedian. Unfortunately, the sisters do not share a close bond.
Sommore, who hid the fact that she was Nia's sister until her career was established, said a few years back that even though they had the same father, they didn't grow up together or have a sibling relationship.
Nia herself is now a mother of two sons. Her first son, Massai Dorsey II, is a baseball player who currently attends Eastern Kentucky University. The 19-year-old's father is Nia's ex and actor, Massai Sr.
Nia's second son, eight-year-old Kez Sunday Udoka, is the product of her relationship with longtime fiancé, Ime Sunday Udoka. The couple got engaged in 2015, but have been in no hurry to tie the knot.