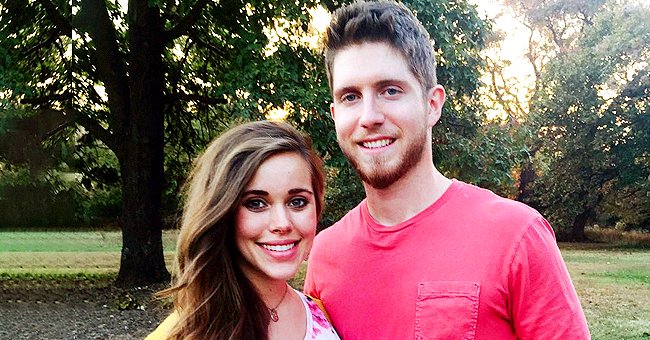 Instagram/jessaseewald
Jessa Duggar Shares Photo from Grocery Date Night with Clean-Shaven Husband Ben Seewald
"Counting On" stars Jessa Duggar and her husband Ben Seewald turned a wholesome trip together into date night, as Ben debuted his new clean-shaven look with a smile.
An evening outing to a Whole Foods grocery store turned into the perfect date night for Jessa and Ben, as they picked up wholesome ingredients to prepare a meal made with love.
NOTHING LIKE DATE NIGHT
On Thursday, Jessa shared a picture of the occasion, as Ben smiled broadly in his T-shirt and sherpa denim jacket alongside his 27-year-old wife looking cozy in an orange coat.
However, what drew even more attention, is Ben's clean-shaven face, and Jenna couldn't help but share what the trip meant to her, as she wrote:
"Let's be real— I live off grocery pickup most of the time. But grocery shopping is never more enjoyable than when we do it together."
BEN LOVES SHOPPING TO
Ben shares Jessa's sentiment and loves going shopping with her, as he said in his own post about their date night.
After picking up some locally roasted coffee, smoked paprika, and other fresh produce, the couple was ready to head home and continue their date night by whipping up a meal together.
Jenna and Ben share three children. Spurgeon is the oldest at four-years-old, followed by 2-year-old Henry, and their daughter Ivy, who will celebrate her first birthday in May. They, too, help out with meals from time to time.
THE KIDS LOVE TO HELP WITH MEALS
Earlier this month, Jenna shared an adorable video wherein her children made some pancakes. In the video, Spurgeon pointed out the ingredients they used before getting down to business.
The boys help out with the making of pancakes at least twice a week, and Jenna said that they "love helping." Initially, they bought pancake mixes, but since decided to make their own batter from scratch as its more cost-effective and tastes better.
HENRY'S IMPROVEMENT
Jenna gave an update on Henry's speech impediment in January, and she said that he is "catching up" after they took him to see a speech pathologist.
Henry had a "really bad tongue-tie" at birth, and even though it got clipped, the 2-year-old showed notable delays in his speech.
After further testing, Jenna felt relieved that the issue is restricted to his speech, and that it doesn't involve his hearing.

Jessa Duggar and Ben Seewald talk to a speech pathologist about their son Henry's speech delay. | Source: YouTube/ The List.
IVY IS GROWING FAST
Now eight months old, Ivy is beyond cute in a video Jessa Duggar shared earlier in February. Hitting her milestones, Ivy started crawling a few weeks ago, and she is already a pro.
In the video, Ivy laid on her tummy when she decided to join in on what her brothers were doing, and after excitedly shaking her tiny legs and arms, the tot made a crawl for it.
Please fill in your e-mail so we can share with you our top stories!