Jessa Duggar of 'Counting On' Fame Shares Cute Video of Baby Ivy Jane Crawling
Jessa Seewald is enjoying every little milestone of baby Ivy Jane's growth — and each small goal in between. Her latest is crawling all the way to her brothers. 
On Monday night, Jessa (Duggar) Seewald shared a photo of baby Ivy Jane's latest accomplishment. Now eight months, the tot has begun to crawl. 
Jessa, 27, captured the moment her daughter got herself ready, then went from the middle of their carpet to where her brothers were doing some reading. The post is found below.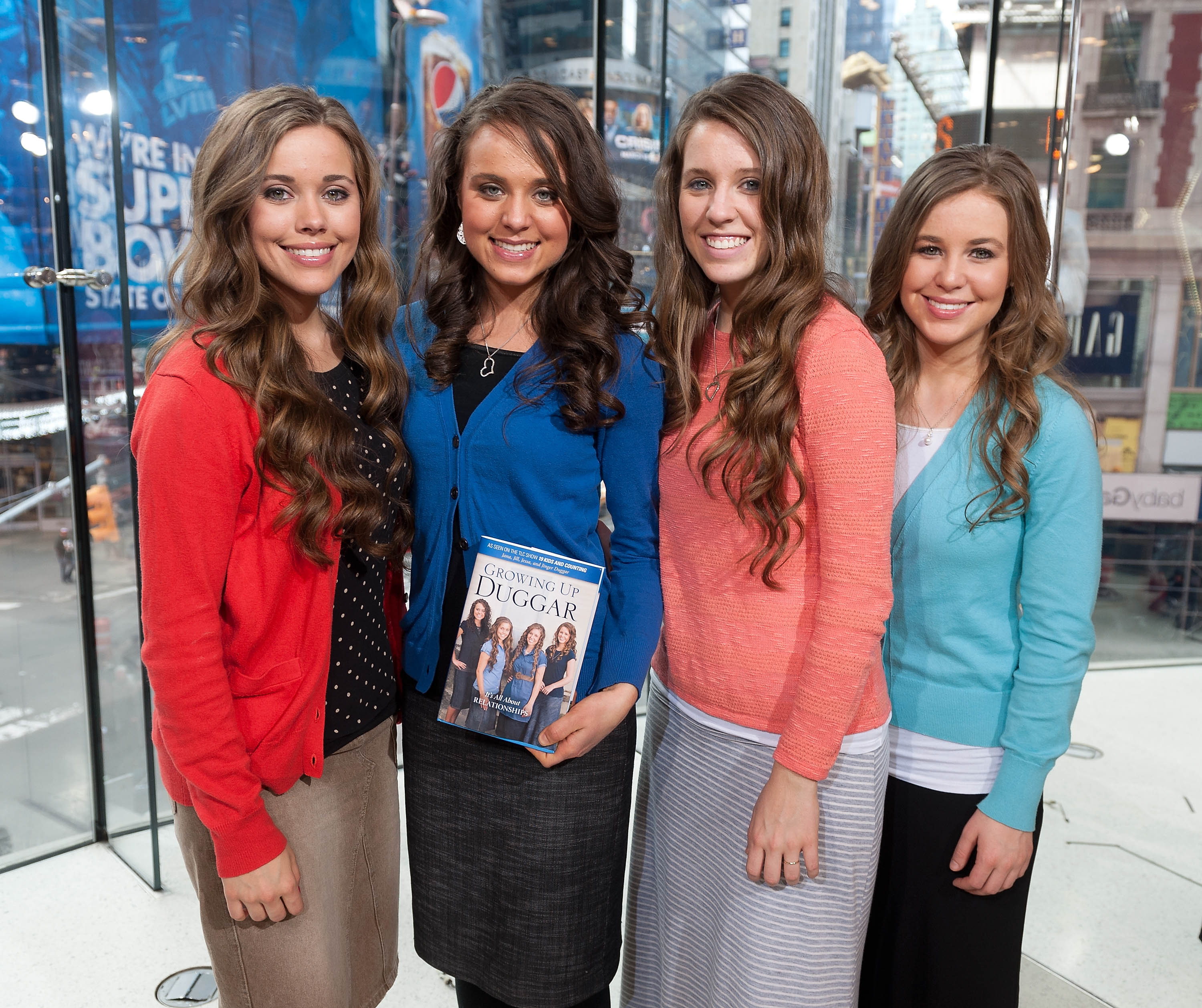 Ivy Jane shows off crawling skills
In the aww-inducing clip, we see as Ivy Jane lies flat on her stomach and energetically shakes her entire body — but mostly her little legs — before stopping. 
Looking over at her brothers, she decides to go for it. In the cutest display, she leans up on her arms and quickly lifts and tucks her knees with intent.  
Then, she moves across with purpose, making the most adorable grunting sound as she gives her very best effort. "There she goes," says Jessa from behind the camera.
She arrives at her destination
"She made it! She's got places to go and things to do," the proud mother continues. Meanwhile, little Ivy Jane can now get her hands on the book that's got her brothers' attention. 
Spurgeon, four, and Henry, two, don't pay much attention to their baby sister, but mom still talks to them as if she's speaking on behalf of her crawling daughter. 
In her caption, Jessa revealed that Ivy Jane has been crawling for a couple of weeks and improves every day. From what we see, the tot is definitely a pro.
Storytime with dad Ben
Fans have already witnessed Ivy Jane's sitting abilities and were smitten by it. Jessa put them on display last week when she shared a clip of husband Ben Seewald reading to the kids. 
In the video, Ben sat in the middle with his two boys on one side and Ivy Jane on the other. She was dressed in a green onesie and perched atop a matching baby seat. 
Ivy Jane's big bright eyes
As the reading got underway, Ivy Jane couldn't help but notice that her mom was filming. While her brothers listened to the story, Ivy Jane focused on her mom with her big blue eyes. 
Fans were delighted and expressed their adoration in the comment section. Meanwhile, Henry is on a whole other level from his baby sister.
Henry does the laundry
Back in September, Henry showed off his big boy skills by helping his mother do laundry under her supervision. At the time, Jessa was nursing little Ivy Jane. 
She recorded as Henry put all the clothes from the washer into the dryer, then even turned the latter on. Jessa used the occasion to encourage parents to let their kids partake in "meaningful tasks." 
That period of time when kids eagerly want to help doesn't typically last very long, so it's definitely a good thing to take advantage of for busy parents. Jessa's doing a pretty good job at it herself.