Duchess of Cornwall Stuns in Blue Coat and Black Knee-High Boots during London Visit
On Wednesday, February 19, 2020, Duchess Camilla visited The Duchess visited Brent to celebrate its new status as the 2020 London Borough of Culture. For the occasion, the Royal wore a stunning outfit.
Duchess Camilla, 72, seems to be vying for the position of the British Royal Family's style icon. This week, the Royal wore a dazzling outfit while visiting Brent's Kiln Theatre and the Granville Youth & Community Centre.
For the winter day, Camilla wore a blue coat dress that featured silk trimming around the pockets. The eye-catching coat also had big blue buttons that lined the front.
Camilla's classy but warm outfit
The Royal kept her look classy and elegant with a white high-collared blouse peeking below. The blouse featured a ruffled neck and more ruffles on the edge of the arms.
The Duchess also kept her hands warm with black leather gloves and added some black tights underneath the coat. She made sure to keep her feet warm as well in black knee-high heeled boots.
Duchess performs Royal duties
Prince Charles's wife had the pleasure of watching an Irish dance performance at the Granville Youth & Community Centre in Kilburn. She also had the chance to take part in a tour of the recently renovated Kiln Theatre.
Photos posted on Clarence House showed how she met young people who are currently taking part in the London Borough of Cultural social change project. Camilla was also gifted a basket of hot sauce bottles.
Camilla's visit to Loughborough
The Duchess has been busy off-late with Royal engagements. Just last week, she attended a joint outing to Loughborough with her husband, Prince William, and Duchess Kate.
During that particular occasion, the Duchess of Cornwall wore a similar coat dress but in green. She also appeared to be dressed in the same black boots.
Celebrating a charity's anniversary
This month, the Duchess also hosted a reception to mark the 15th anniversary of the charity SafeLives. The organization aids victims who have suffered from domestic abuse.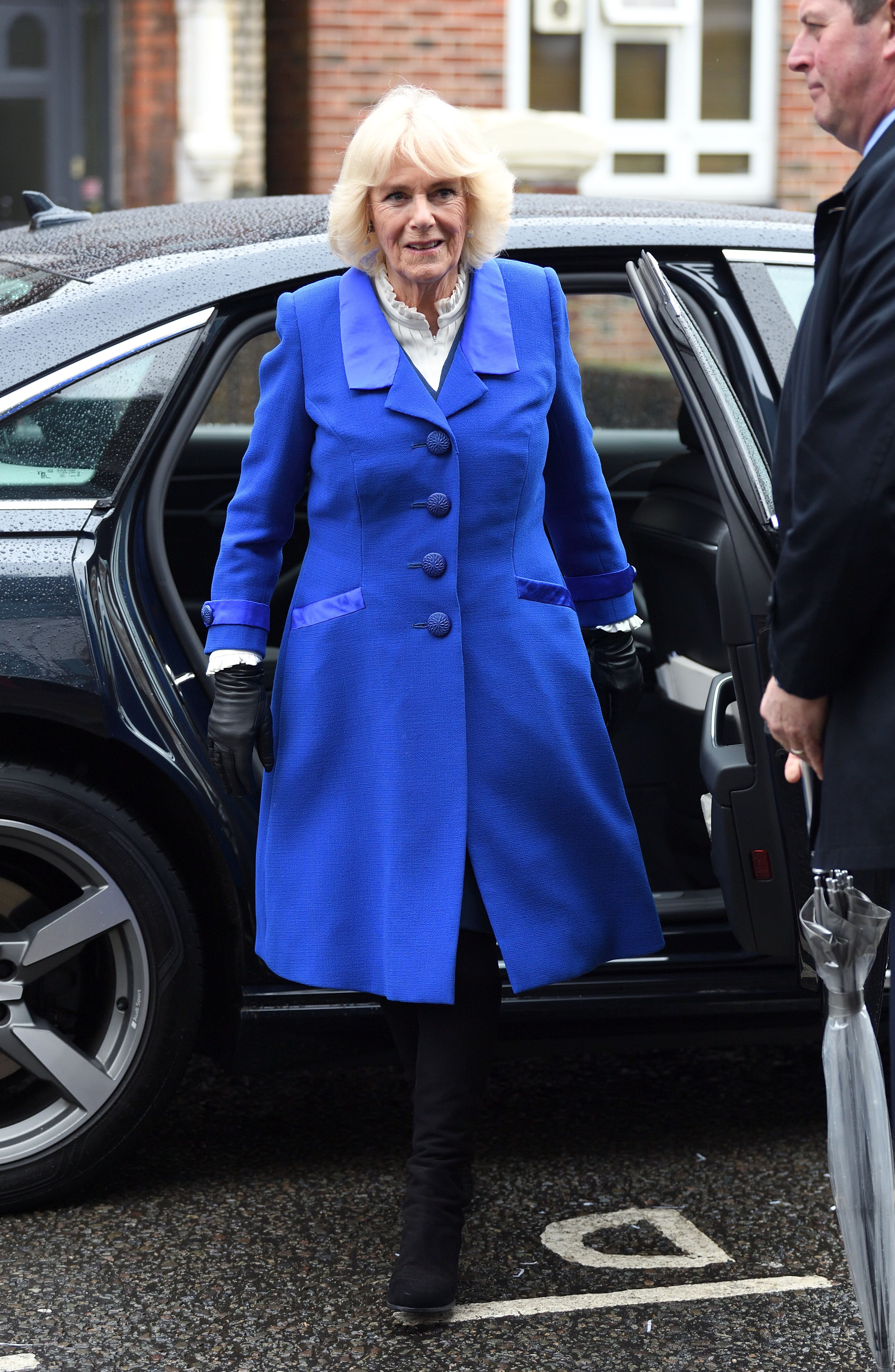 Duchess met domestic violence victims
Camilla revealed how she'd felt when she spoke with victims for the first time in 2016. At the time, the Royal had met with six women who had suffered violence at the hand of their partners or knew someone who did.