'Criminal Minds' Aired Its Final Episode after 15 Years and Fans Have Mixed Reactions to Series Finale
As the hit crime series, 'Criminal Minds' came to an end after 15 suspense-filled seasons, the shows fans sparked debate with their mixed reactions to shortly after its finale.
"Criminal Minds" aired for the last time with an episode appropriately titled "And In The End." With 15 seasons and 322 episodes, it has earned the title of the longest-running television series in history.
After airing its final episode, many of its long-standing fans took to twitter to share the sadness. Some fans admitted to watching the show since they were teenagers. So naturally, the finale had one fan feeling emotional.
It's officially time for the bittersweet moment of the series finale of #CriminalMinds @CrimMinds_CBS pic.twitter.com/zy9TMqAKWW

— Carleigh A. Loshusan (@CarleighBear) February 20, 2020
The show first aired on September 22, 2005, over the years it has won ASCAP Film and Television Music Awards, and had been nominated for several Primetime Emmy Awards.
According to Country Living, the show had resonated so much with many of its diehard fans that some even called the finale "the end of an era." The episode had one fan tweeting a tearful sendoff.
Me watching that final door close on the series finale of #CriminalMinds 😭😭😭 pic.twitter.com/Rtf79yXAC2

— Nae12_27 (@YoutubeNerd6) February 20, 2020
Unlike most series endings, the show didn't close its final chapter with the death of any of its main characters. Instead, it was business as usual as they went after their last Unsub, "Chameleon."
The BAU crew was disbanded with Penelope's departure, whose heartfelt farewell speech had the actors in tears, which many fans surmised were probably real.
Not to mention Luke finally asked Penelope on a date, so it was a perfect ending to its 15-year run. Taking notice of all the details in the episode, one fan gushed:
"Speaking as a true fan, also, I thought it was well done...the CM characters were left w/ hopeful, open futures left to our imagination & crew members were in the final scene...all goods things…"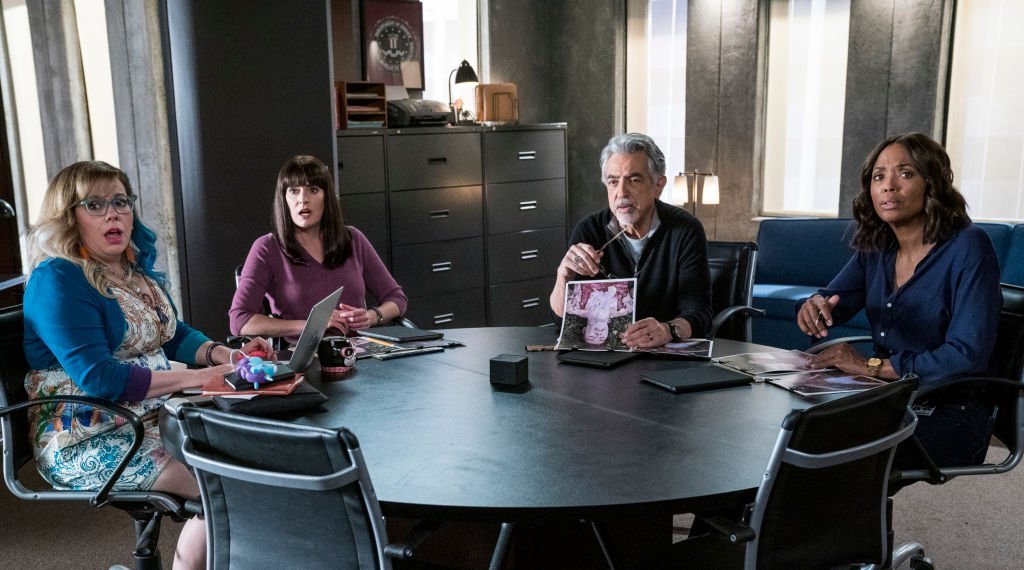 "Criminal Minds"
was known for having some of the most thought-provoking cliff-hangers at the end of every season, so not everyone appreciated the simple ending, one fan
argued:
"As a die hard fan of Criminal Minds, I must say the series finale had to be one of the most underwhelming & lackluster episodes in the history of the show. You guys really bombed how the show ended."
Fans, who were disappointed in its ending, also expressed how they were frustrated to see Penelope leave in the timid way she did.
Other people felt it was anticlimactic and didn't enjoy the episode the way they had hoped to. Still holding on to the hope for future episodes, fans are already anticipating a reunion show or spinoff.