Wendy Williams Defends Kylie Jenner after Backlash over Pics of Daughter Stormi in Large Hoop Earrings
On Thursday, February 20, 2020, "The Wendy Williams Show" aired where the host discussed a recent image shared by Kylie Jenner. In the photo, the "Keeping up with the Kardashians (KUWTK)" reality star uploaded a controversial photo of her daughter Stormi Webster.
On Wednesday, Jenner, 22, took to social media to share images of her daughter Webster, 2, wearing gold nameplate hoop earrings. The pictures elicited a parenting debate amongst her followers.
Some thought the toddler wearing the earrings was inappropriate while others found no problem with it. During an episode of her show, Wendy Williams, 55, added her take on the matter.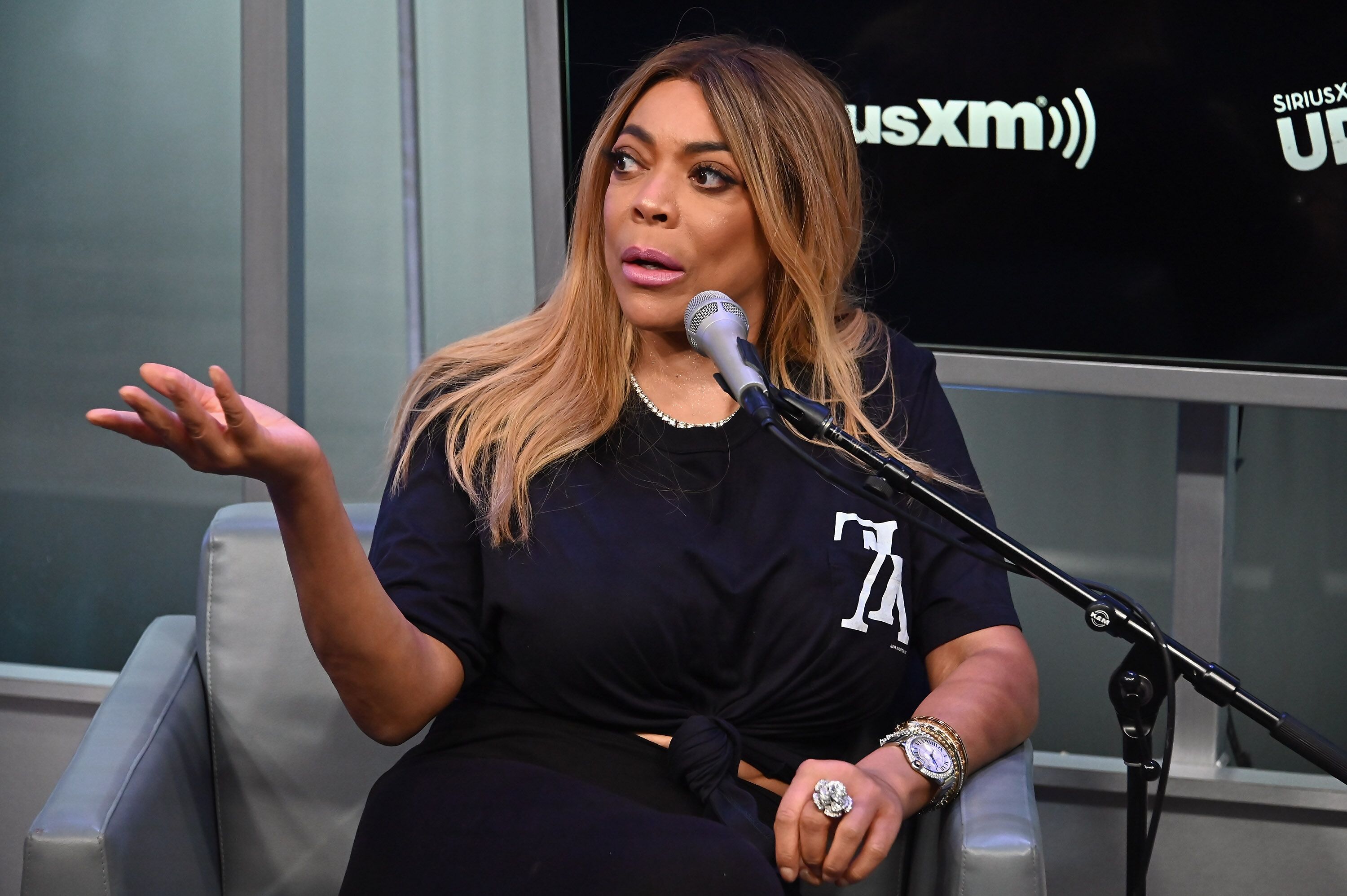 Williams defends Jenner
Speaking to her audience about the controversy, Williams said: "There are a lot of problems with kids having kids, but I don't believe this right here is one of them." The television host was referencing a comment by a Jenner critic who stated: "This is the problem with kids having kids."
No mom is letting their kids sleep like that
Williams' sided more with people who felt the earrings were a non-issue. After making it clear that she was just sharing her own opinion, the television personality noted: "Kylie probably put these earrings in her ears for a staged Instagram photo and then probably took them out."
Webster refuses to remove earrings
The host added: "No mom is letting their kids sleep like that [with hoops in]." Webster had on the accessories along with a pair of Nike sneakers, white shorts, and a white top.
Jenner also later shared a clip of her daughter still wearing the earrings but in it, the parent tried to coax Webster to take them off. Webster emphatically replied with a resounding "No!" before her mother joked that she'd started something she couldn't stop.
Who is Stormi's father
Jenner shares the little girl with ex-boyfriend Travis Scott. The former couple separated last year, after being together for three years.
Jenner and Scott are co-parenting
Despite their relationship not working out, the pair have still chosen to co-parent Webster. Jenner occasionally posts images and videos of her daughter on social media.
Stormi is learning to count
On February 17, 2020, the KUWTK star took to her Instagram story to show off just how fast Webster was learning life skills. In a video, Jenner and the toddler held hands while walking down a flight of stairs.
The stairs were used as a counting mechanism for the little girl who counted out loud as she took a step down.