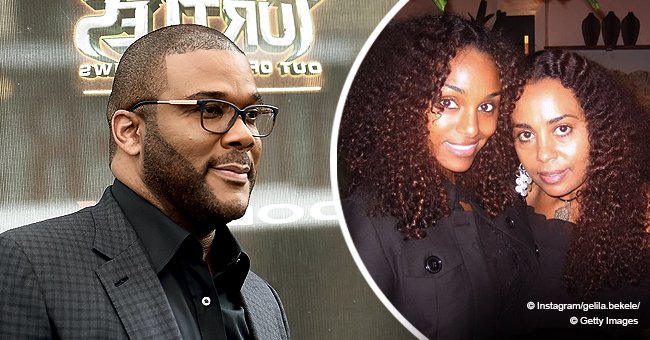 Getty Images
Tyler Perry's Girlfriend Gelila Bekele Shares Pic with Her Mom, Proving That Beauty Runs in the Family
Tyler Perry's longtime partner and mother of his child, Gelila Bekele, shares unseen pictures of herself and her mother.
Beauty might be fleeting, but it is powerful. It can attract and draw the attention of people. Be it physical beauty or inner beauty; a beautiful soul is one that cannot be ignored.
Many people are familiar with the name, Tyler Perry. A successful African American actor who has been able to create movies and shows that have invoked deep emotions. However, not much is known of his partner and longtime girlfriend, Gelila Bekele.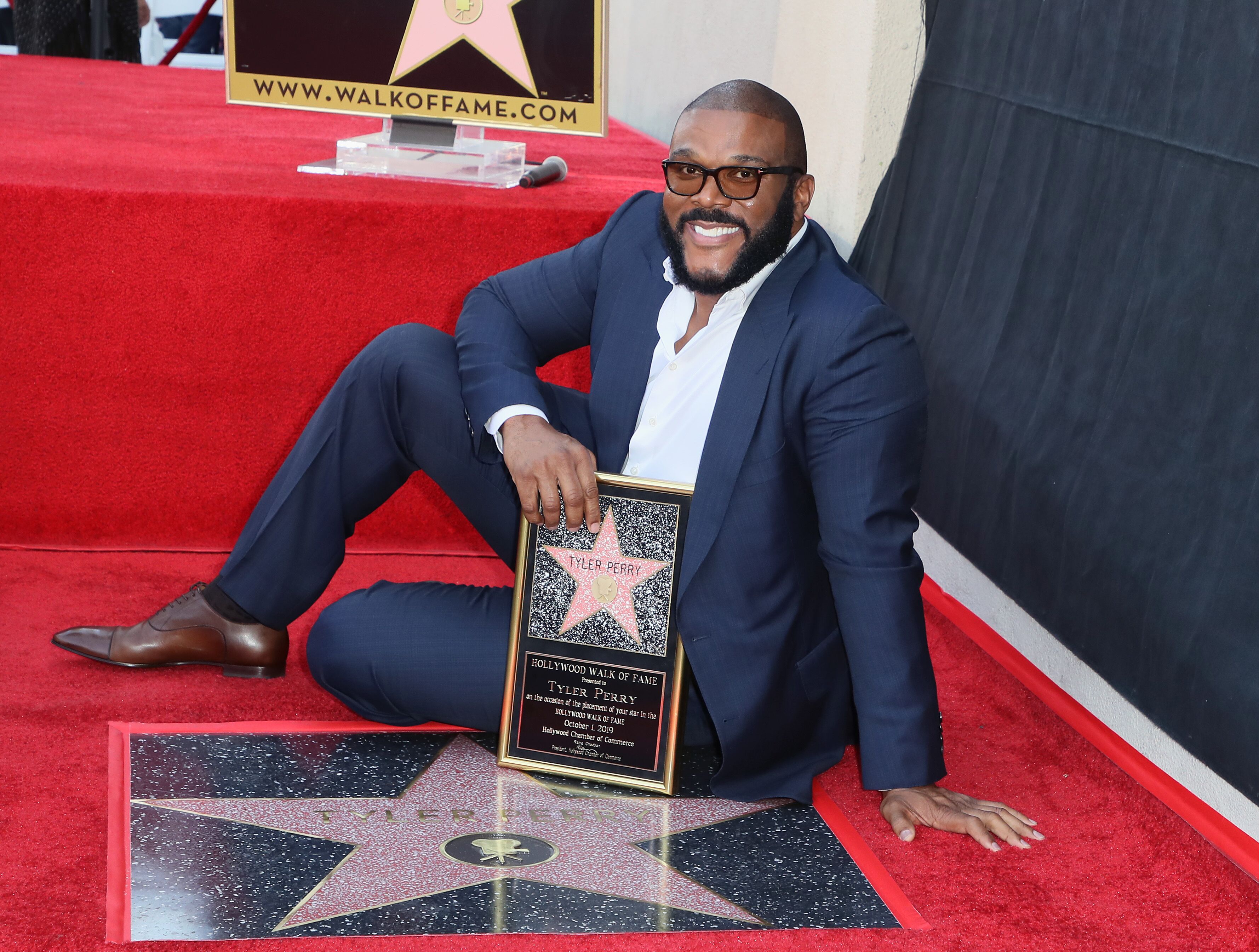 Tyler Perry Honored With Star On Hollywood Walk Of Fame held at Hollywood on October 1, 2019. | Source: Getty Images
The model, filmmaker, and activist is a beautiful African woman who is originally from Ethiopia. The model is also the mother of Tyler's 5-year-old son, Aman.
In a recent Instagram story, Gelilia shared a beautiful picture of herself and a woman whom she shares so much resemblance with. The picture showed the two women rocking the same hairstyle, and she captioned it:
"Mama *love emoji*."
Judging from their resemblance, it is safe to assume that the woman in the picture with Gelila is indeed her mother. The two had on similar curly wavy hairdo and shared some striking facial resemblance.
Although the occasion for which the picture was taken is not known, the two were dressed in all-black attire. While the delectable mother wore an off-shoulder blouse, Gelila wore what looked to be a black suit jacket with an inner shirt.
There is no other person in the world whom he would want to be involved with or have a child with.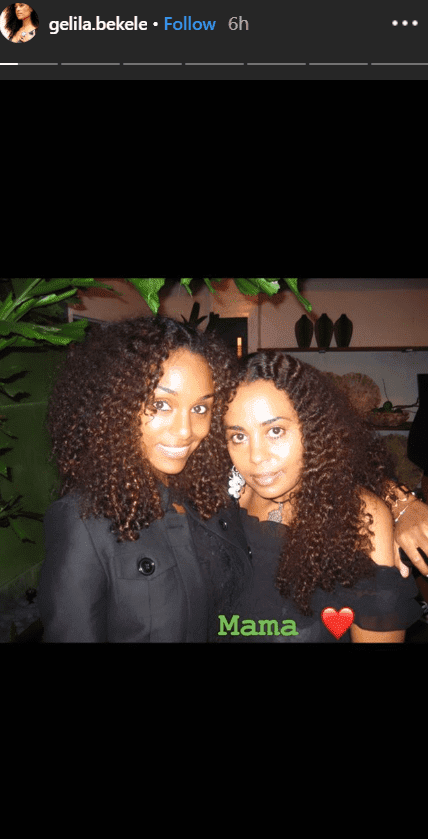 Gelila Bekele and mum show off their beauty on Gelila's Instagram story. | Photo: Instagram/gelila.bekele
The two could pass for siblings as they looked quite alike, and Gelila's mother looked like she had not aged a bit. Smiling, the women looked relaxed and seemed to be having a lovely time.
The "Guzo" author, who rarely posts images of her family members, including her son and partner, took a break from the norm to share this picture with her 86,000 plus Instagram followers. However, more information can be found about the 33-year-old on her website, which has this as the bio:
"Gelila is a model, humanitarian, social activist, and filmmaker. Born in Ethiopia, she spends most of her time shuttling between Europe and the United States."
The mother of 5-year-old Aman Tyler, and her baby's father, Tyler Perry, started dating in 2007 after meeting at a private Prince concert where her beauty and poise struck the "Madea" actor.
The couple who like to keep their lives away from the public welcomed their only child Aman in 2014. Gelila broke the good news to Tyler over Facetime at the same place he found out his father was not his biological father.
Tyler, who had a problematic childhood dotted with cases of sexual and physical assault from the hand of some of his family members and father respectively, has said that the birth of his son has given him so much joy and happiness.
Speaking of Gelila, the movie producer expressed that there is no other person in the world whom he would want to be involved with or have a child with than Bekele. According to Perry, the mother of his child is pretty amazing.
Please fill in your e-mail so we can share with you our top stories!