Ray J of "Love & Hip-Hop Hollywood" Shares Video with His Kids & Fans Advise Him to Be a Better Dad and Husband
Ray J shared a heartwarming video of him, and his kids and fans couldn't help showing their admiration, but they also had some words of advice for the celebrity dad.
The rapper recently took to his Instagram page where he shared an enchanting clip of him and his kids enjoying a "father-child" moment.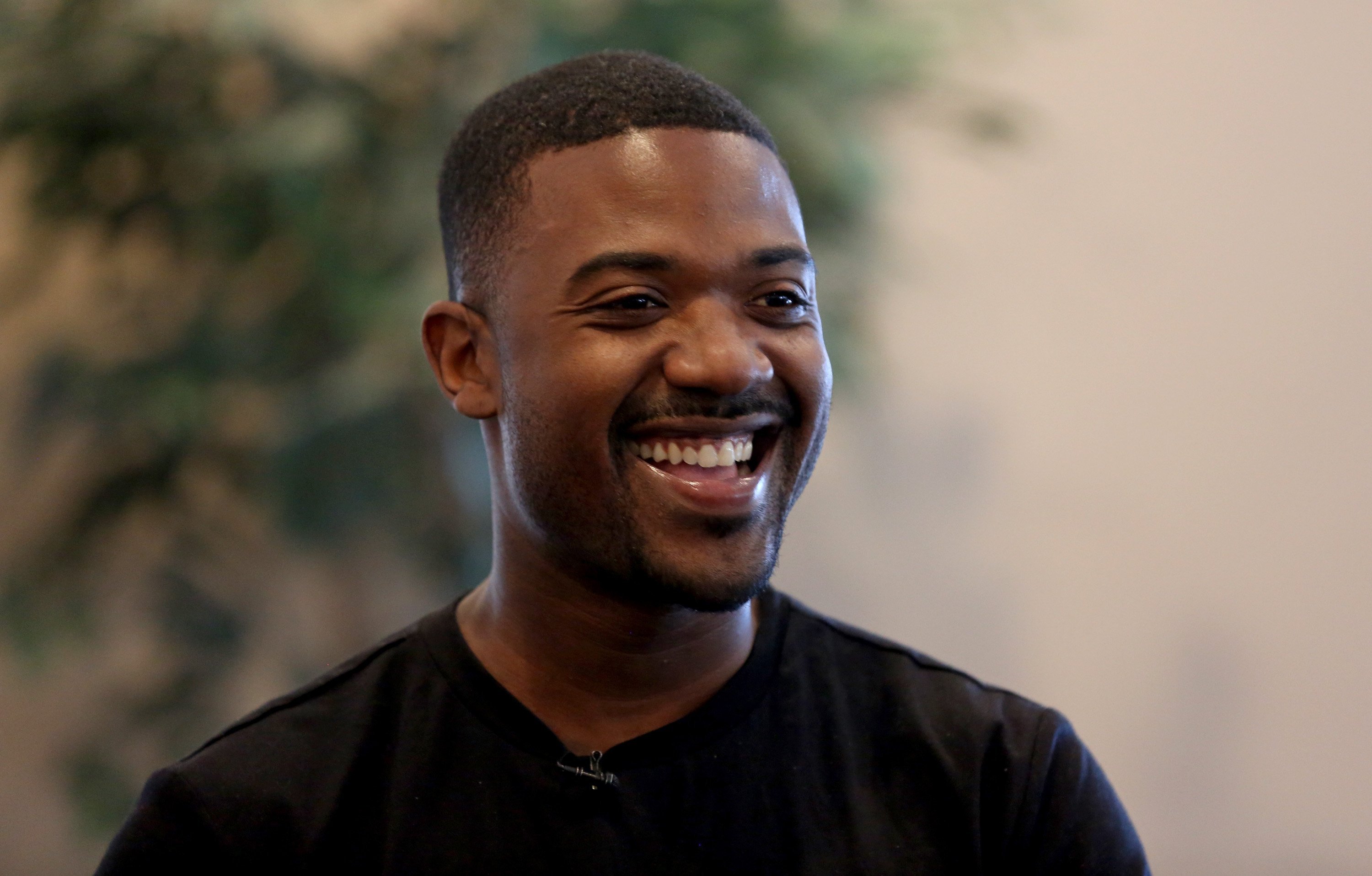 In the sweet video, Ray J is holding his toddler son, who is sleeping peacefully in his arms. He moves the camera to show off his older daughter, who seems to be eating.
The doting dad added cool background music for effect while he went on to excitedly caption the post: 
"AIN'T NOTHING LIKE A DADDY PARTY!! wit @melodylovenorwood @epikraynorwood my babiez Super kid lit."
Fans trooped to the comments section, where they shared their candid feelings about the celebrity dad.
Although they admired the lovely clip, they chipped in words of advice as they wrote that Ray J should work on being a better dad.
A concerned fan shared that the TV personality should focus more on being a dad as they added that: "Dads are necessary."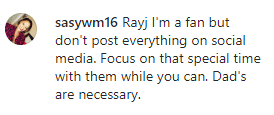 Another fan praised Ray J for being in his kids' life while stressing that fathers need to be present in their kids' lives. Many other fans pretty much echoed this sentiment.

These comments from Ray J's fans can be justified as they have witnessed some turbulence which he and his wife, Princess Love, have been encountering in their marriage. 
According to Madame Noire, the reality star recently welcomed his second child, Epik, with his wife, but during an interview with In Touch Weekly, he confirmed that they were still at loggerheads.
He added that they've been keeping it together for the sake of their kids.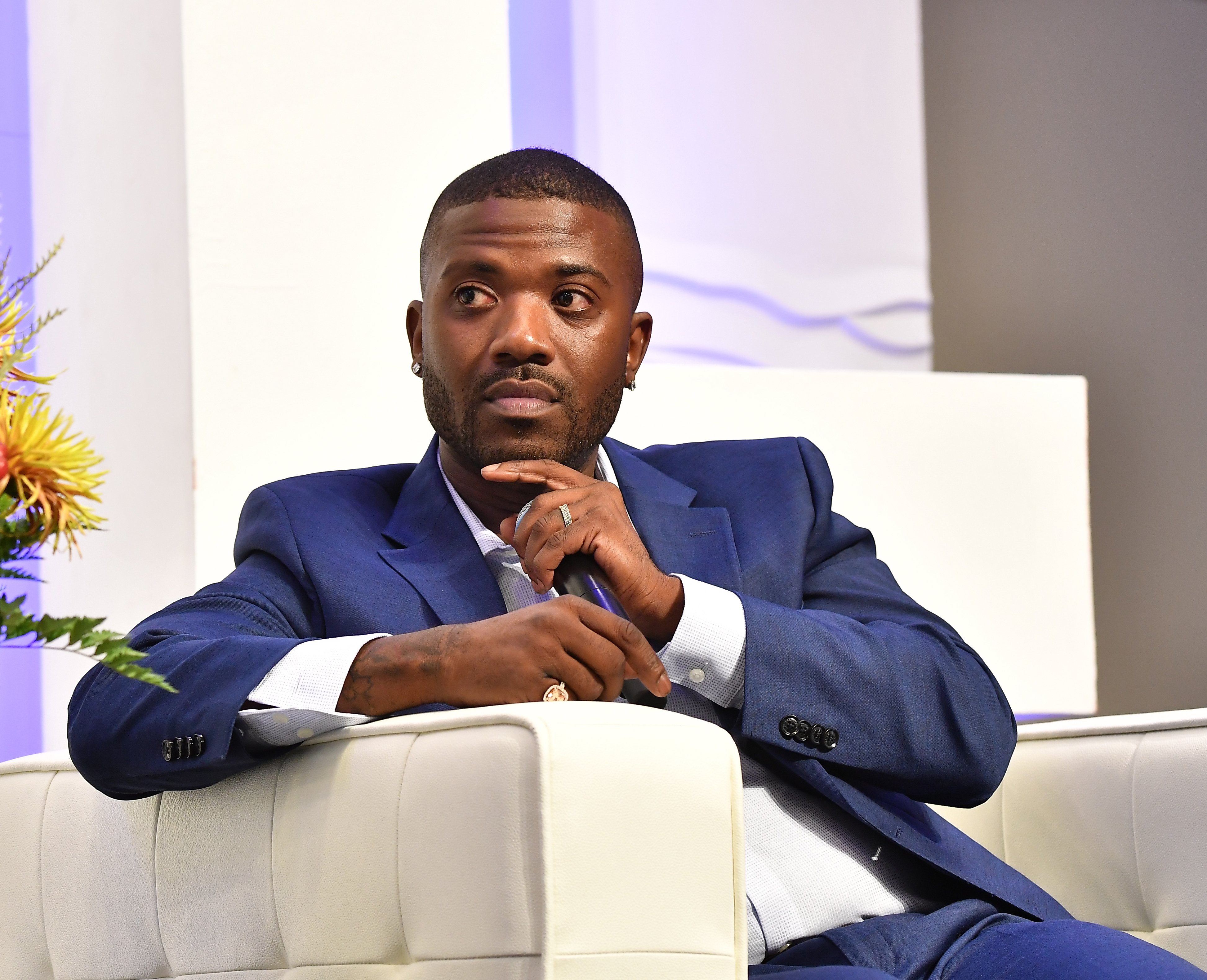 According to People, the drama all started after Princess Love took to Instagram, where she accused Ray J in the comment section of his now-deleted post of abandoning her and little melody at a show.
People shares that after Epik's birth, Ray J had excitedly shared the news of his newborn son on his YouTube channel while flaunting the images and videos of the latest addition to his family. The happy dad chronicled all moments that eventually led to Epik's birth.
Reality Star Princess Love was not left out as she had also shown her happiness for her baby's birth amid her marriage drama. 
Atlanta Black shares that the celebrity mom took to Instagram, where she shared an endearing image of her baby boy resting on her chest.
The news outlet showed the up-close image that got fans milling with sweet words for the mom and her son while they all agreed that the little boy was his dad's mini-me.
Ray J and Princess Love may be doing well with their parental duties, but this does not cover the fact that their marriage might be falling apart.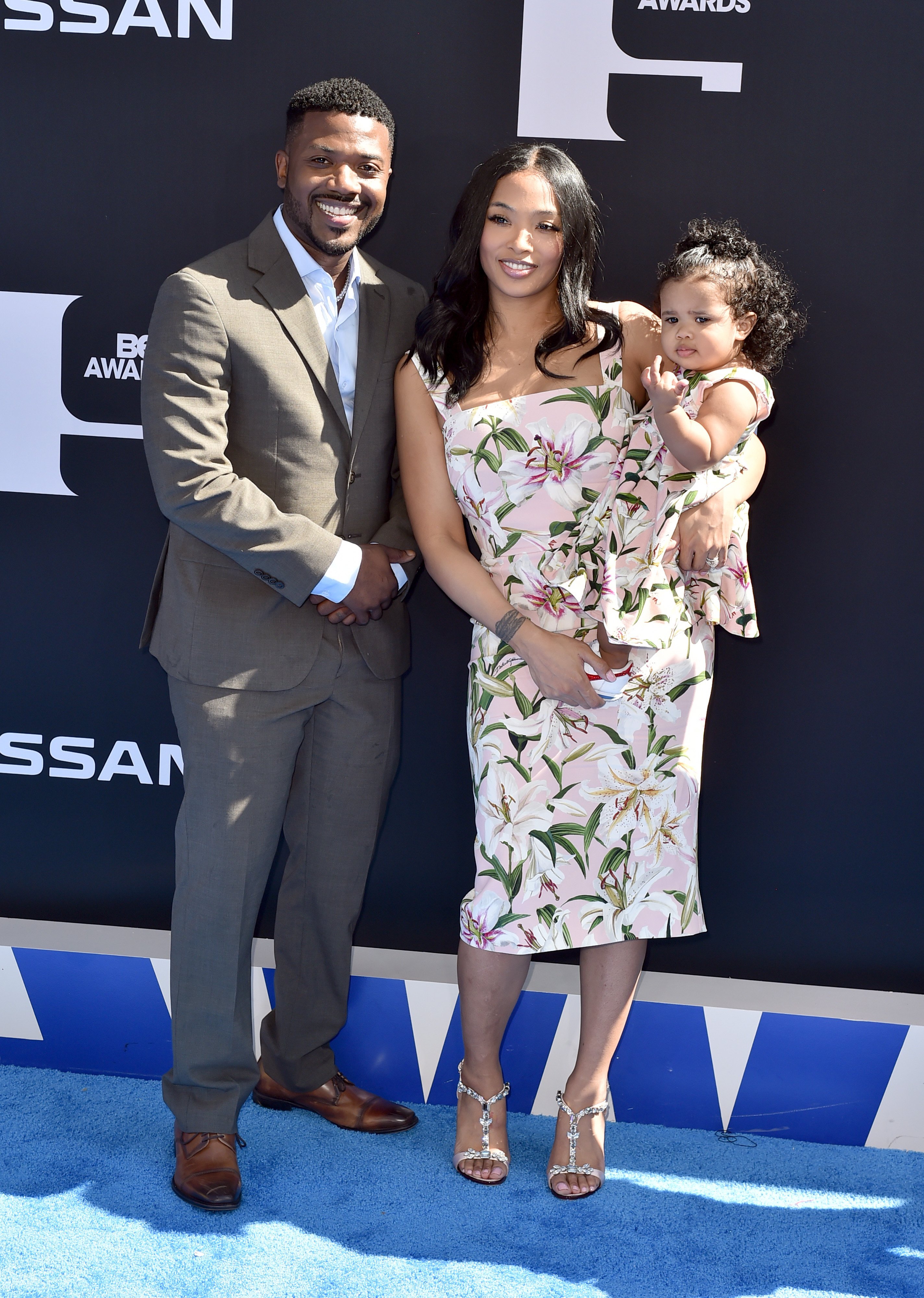 According to Celebrity Insider, the star mom recently took a swing at her babies' daddy after she shared a photo of her son on Valentine's day on her Instagram page.
Princess Love subtly shaded Ray J by thanking God for a son who would always love her.