Gabrielle Union's Daughter Kaavia Looks Cute Surrounded by Different Headwraps as She Tries on a Straw Hat
Gabrielle Union's daughter is undecided over what to wear on her head in a new installment on her Instagram feed. Fans had a good laugh at her "shady" caption too. 
We can't get enough of Gabrielle Union's daughter, Kaavia and her cute Instagram posts. And we have the actress to thank for that. One of her latest is a nod to her many head wraps and the little tot is just too adorable.   
Followers of the little girl were quick to react to her "shady" comment and gushed over how adorable she is. The post has over 72k likes to date.
IN OVER HER HEAD
Kaavia appeared to be raiding her closet when her mother began taking snaps of her. In the first of three, she's wearing a bright yellow turban. It stood out against her grey "weekends" sweater, black ruffly skirt, and pink studded boots.
But the one-year-old appeared to dislike her headwear because, in the succeeding snap, she removes it and replaces it with a giant hat. Then she takes the hat off in the third photo leaving her holding on to the hat in one hand and the turban in another.
Scattered around Kaavia were other headpieces still neatly tucked into their packages. This prompted her (aka Gabrielle) to caption her post, "Is there such a thing as too many accessories? Me and Shirley think not."
The caption humorously adds, "And I know my mama "borrows" (eye roll) my head wraps. Like I don't know they all stretched out by her big old adult head."
LOVE FOR THE SHADY BABY
Followers of the little girl were quick to react to her "shady" comment and gushed over how adorable she is. The post has over 72k likes to date.
"I just love this baby and the captions truly fit her facial expressions," noted one fan.
"Never a dull moment," wrote another.
"I I liiiivvvveeee for this page!!!!" cried a third commenter who may be speaking for the rest of Kaavia's 1 million followers.
TURNING ONE
It's hard to believe it's been more than a year since we began watching the life of this little cutie unfold. She turned one in November and her mom made sure to shower her with love that day. By way of a video montage, she shared photos from Kaavia's first 12 months.
She also wrote a beautiful message which revealed her initial fears raising her daughter. "But there you were, everyday, looking up at me, like "gurl, you got this!" she reflected.
"1 year and your whole village stays smiling," she added, referring to the rest of Kaavia's family including her father, Dwyane Wade, her half-siblings, Zaire and Zaya (from Dwyane's first marriage) and Xavier (from his longtime friend).
LIFE CHANGER
Kaavia's birth was quite a miracle. She was born via surrogate because the actress suffered multiple miscarriages prior.  The little girl's arrival was also a turning point for Dwyane who retired from the NBA shortly after. In his new ESPN documentary, "D. Wade: Life Unexpected," he reveals Kaavia was his "push away from the game."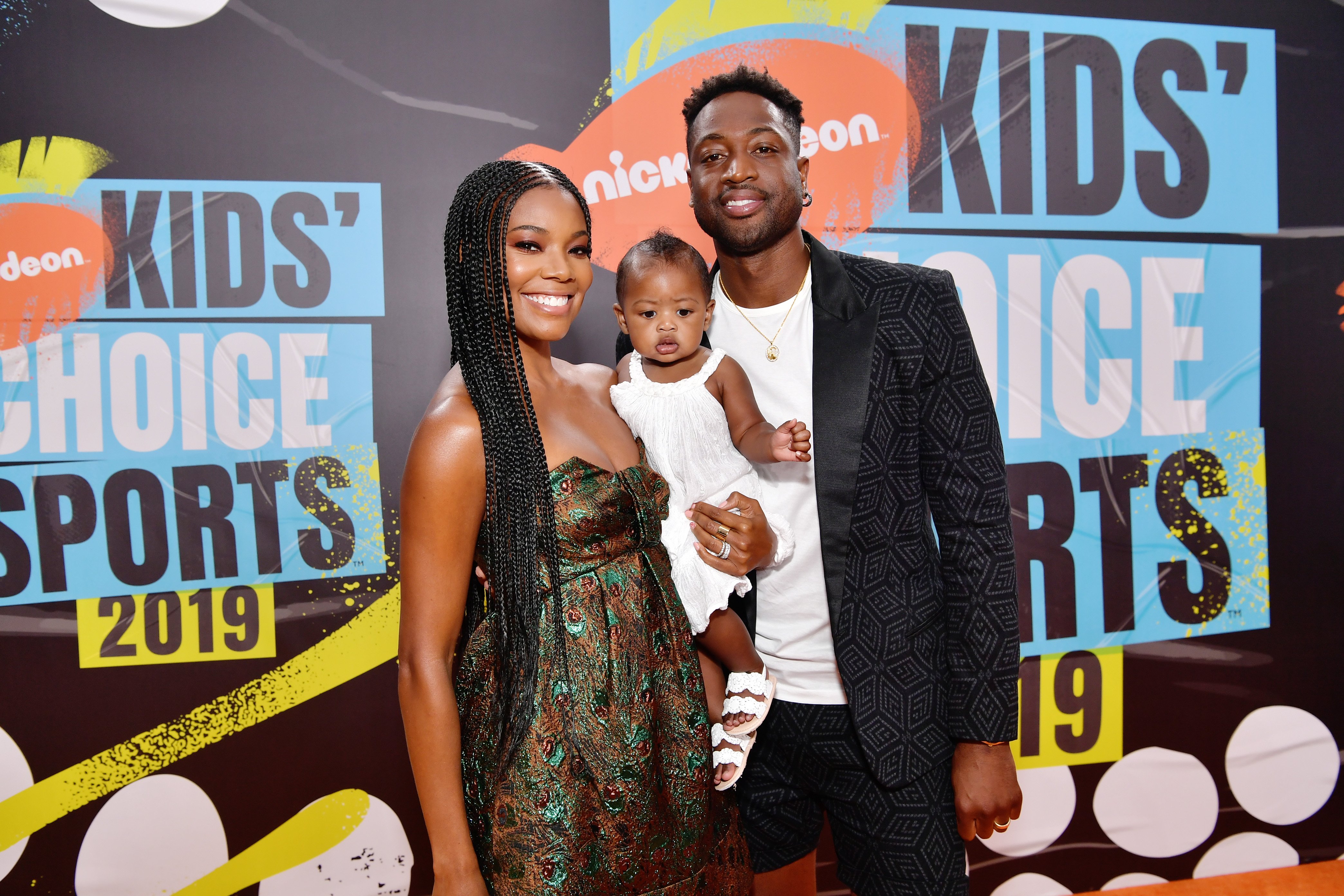 Today, the Wades are basking in the joy of family life, supportive of their children as they grow into their own. This includes backing Dwyane's son, Zion's decision to transition to Zaya after coming out as transgender.
There is a lot of love in this family and we're glad they're sharing their journey with us. We can't wait to see more chapters unfold.