Garcelle Beauvais of 'Jamie Foxx Show' Fame Flashes Wide Smile in Selfie Taken with Her Friend Lisa L Wilson
American-Haitian actress Garcelle Beauvais recently shared a photo on her Instagram page, that showed her all smiles with her friend, Lisa Wilson. 
Garcelle Beauvais took to her Instagram page to celebrate friendship when she posted a photo of herself and Lisa Wilson, in a heartwarming pose. 
In the picture, both women wore shades and smiled beautifully as they looked delighted to be in each other's company. They also wore necklaces, with Garcelle's chain having a cross-shaped pendant.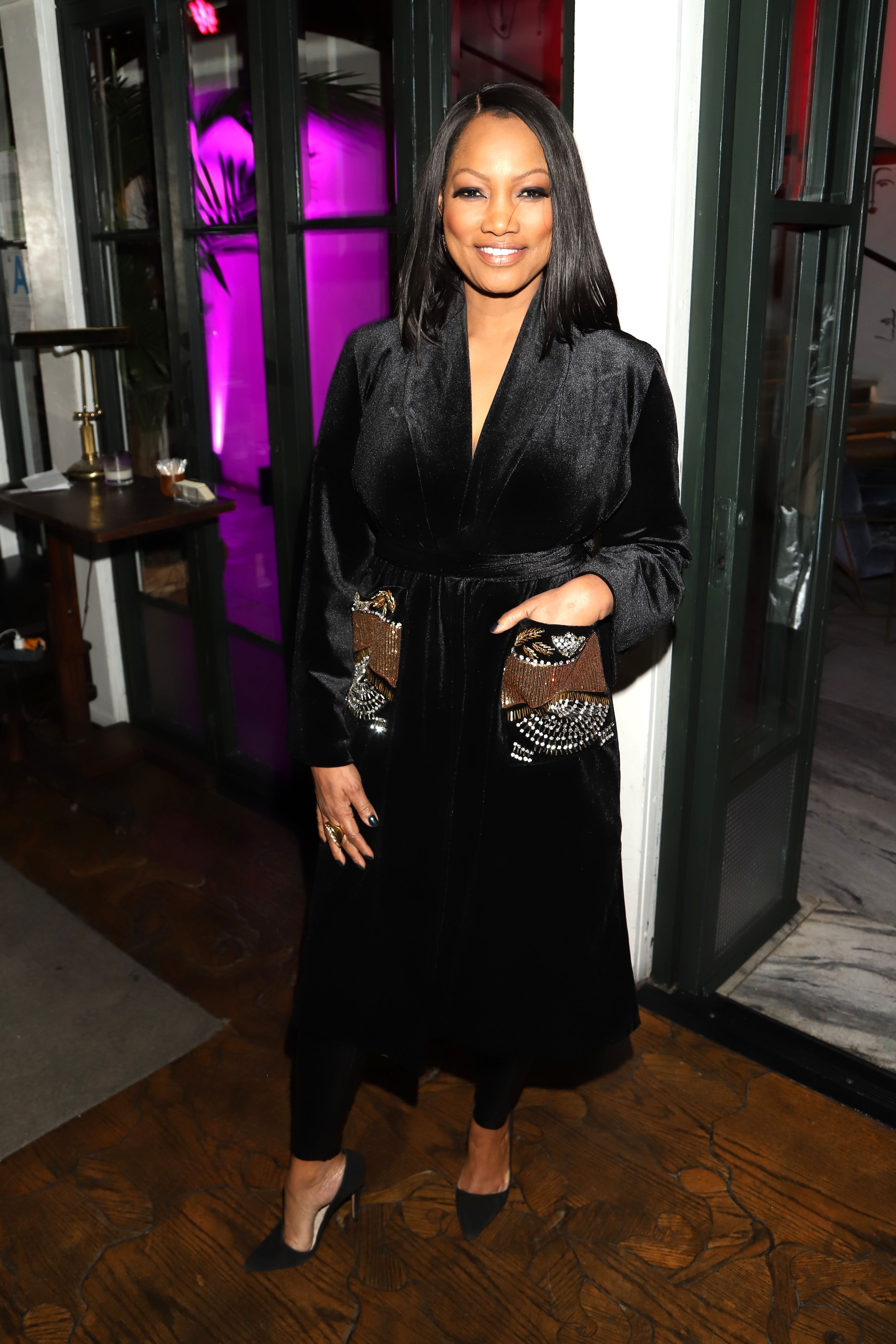 Garcelle looked to be wearing a brown wig and a black jacket, while her friend's dark hair was braided and she wore a white top.
Garcelle had nothing but sweet words for Lisa Wilson in her caption to the post, as she wrote:
"Love you partner! @lisarraine When you work with someone you love and respect it makes for a lot of fun #producer #friend."
53-year-old Garcelle Beauvais is set to join the cast of "The Real Housewives of Beverly Hills." The actress will join the Bravo TV reality series in its tenth season.
When that happens, Garcelle will be making her own piece of history, as she would become the first black person to be a cast member of "RHOBH."
RHOBH would also be the first time Garcelle would be taking part in a reality television series.
That feat is one to be proud of, and Garcelle exhibited such emotions when she spoke to Justin Sylvester of E! during the Essence Black Women in Hollywood Awards Luncheon.
Garcelle remarked that it was about time that someone of Black origin became a part of the cast of the series, saying:
"It's about time. I mean, we're in every zip code, are we not? So, hello!"
Garcelle also revealed that she's been a fan of the show for a long time and that it would be fun to be in it and witness all the crazy happenings around her. 
Before speaking to Justin Sylvester, Garcelle also spoke to "The Daily Dish," where she said that she was excited and proud to be joining "RHOBH."
The "Jamie Foxx Show" star also said that it provided her the opportunity to enter into a new chapter of the entertainment scene. 
Garcelle Beauvais would be the third actively working actress in the show, joining Lisa Rinna, and Denise Richards. RHOBH would also be the first time Garcelle would be taking part in a reality television series.
Despite this being a new chapter for Garcelle, her long list of success stories, in her impressive career, proves that she would make a good fit for RHOBH.
Garcelle has been married twice, first to Daniel Saunders, a producer, with whom she had a son, Oliver. She was also married to Mike Nilon from 2001 to 2010, and with him had twin sons, Jax Joseph and Jaid Thomas.