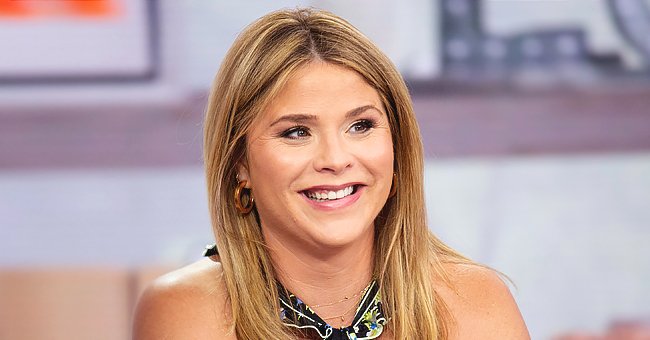 Getty Images
Jenna Bush Hager's Talk with Dad George W Bush about Alcohol Influences the Way She Parents

Jenna Bush Hager, a mother of three, has revealed the influence her father George W. Bush has over the way she raises her children.
Jenna Bush Hager is the Star of "Sisters First" and she is also a news personality. She and her twin sister, Barbara Pierce Bush, are daughters of the 43rd president of the United States of America, George W. Bush.
The "Today with Hoda and Jenna" TV show host met her husband during a presidential campaign in 2004. They got married on May 10, 2008, and have three children.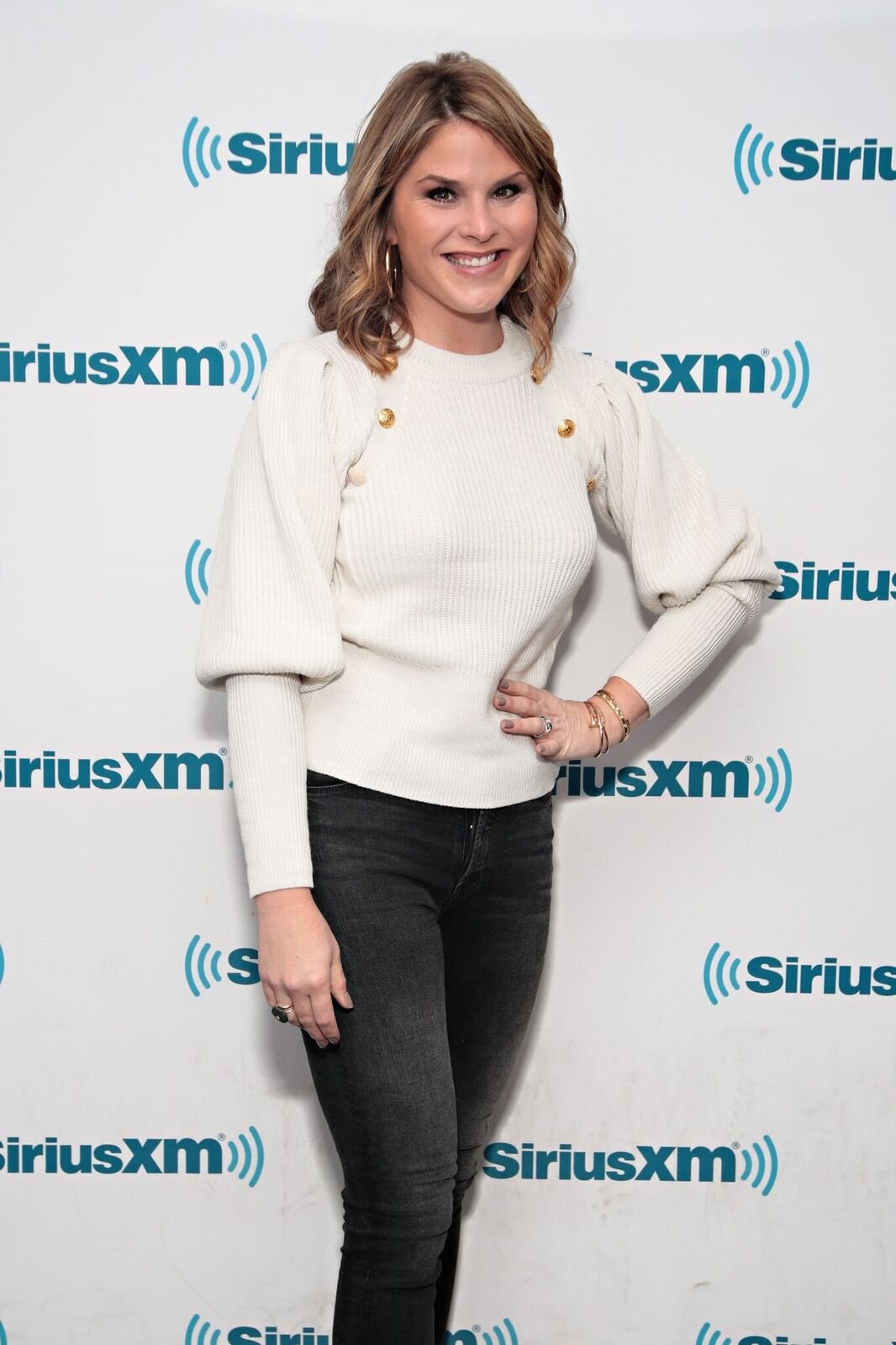 Jenna Bush Hager visits the SiriusXM Studios in New York City on November 15, 2017. | Photo: Getty Images
In an interview held last week, the daughter of the former president told about the conversation she had with her father regarding alcohol consumption. The politician's side of the conversation changed Hager's perspective towards parenting.
The "Southern Living" magazine editor shared her father's reason for saying goodbye to drinking. She told Hoda Kotb, her co-host on "Today with Hoda and Jenna" that her father said alcohol did not allow him to focus on what mattered:
"I found in my life it got in the way of things that matter most."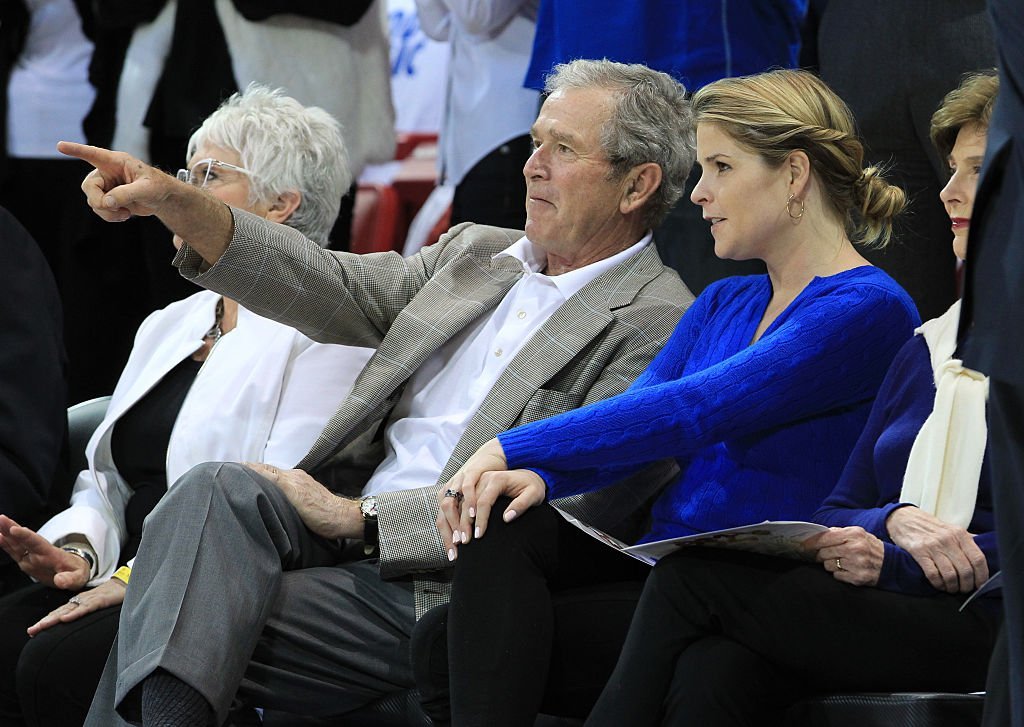 President George W. Bush and his daughter Jenna Bush Hager during the American Athletic Conference college basketball game on March 05, 2014. | Photo: Getty Images
The conversation between the former first daughter and her dad occurred about 20 years ago, but the memory still lingers on Hager's mind and continues to influence her.
The television star revealed she was walking with the former president when he decided to give her "the talk" on drinking. She explained that it was her father's way of being a model for her.
She lamented last Friday that she was hanging by a thread.
The former governor of Texas opened up about his drinking in his 2010 book titled "Portraits of Courage." Inside, George W. Bush recalled his wife had asked him to choose between their kids or alcohol.
Bush's decision to choose kids over drinking made a long-lasting impression on Hager. She told Kotb during the show:
"He just knew that it was interrupting his dreams and interrupting his parenting. I always appreciated it, and I still do."
The wife and mother of three is going to need all the parenting advice she can get to meet the demands of motherhood.
The NBC TV show host jokingly lamented last Friday that she was hanging by a thread. She shared her experience of parenting with people at the Hudson River Park Friends Playground Committee luncheon.
The former first daughter currently manages a demanding career and raising of her three children. The 38-year-old television presenter and her husband welcomed her third child and first son Henry "Hal" Hager last August.
Bush, who described herself as non-partisan, currently serves on the board of the Greenwich International Film festival.
Please fill in your e-mail so we can share with you our top stories!