Rihanna Celebrates Her 32nd Birthday with Dance Party & 3-Tier Rainbow Cake in Mexico
Rihanna just turned 32, and she made sure to have a festive celebration with her closest family and friends to ring in a new year. 
As the Fenty queen turned another year older, she made sure to party it up with her family and friends while in Mexico, which featured colorful decoration, cakes, and performances that she definitely enjoyed. 
Her celebration comes after her alleged split from Hassan Jameel, her boyfriend of three years.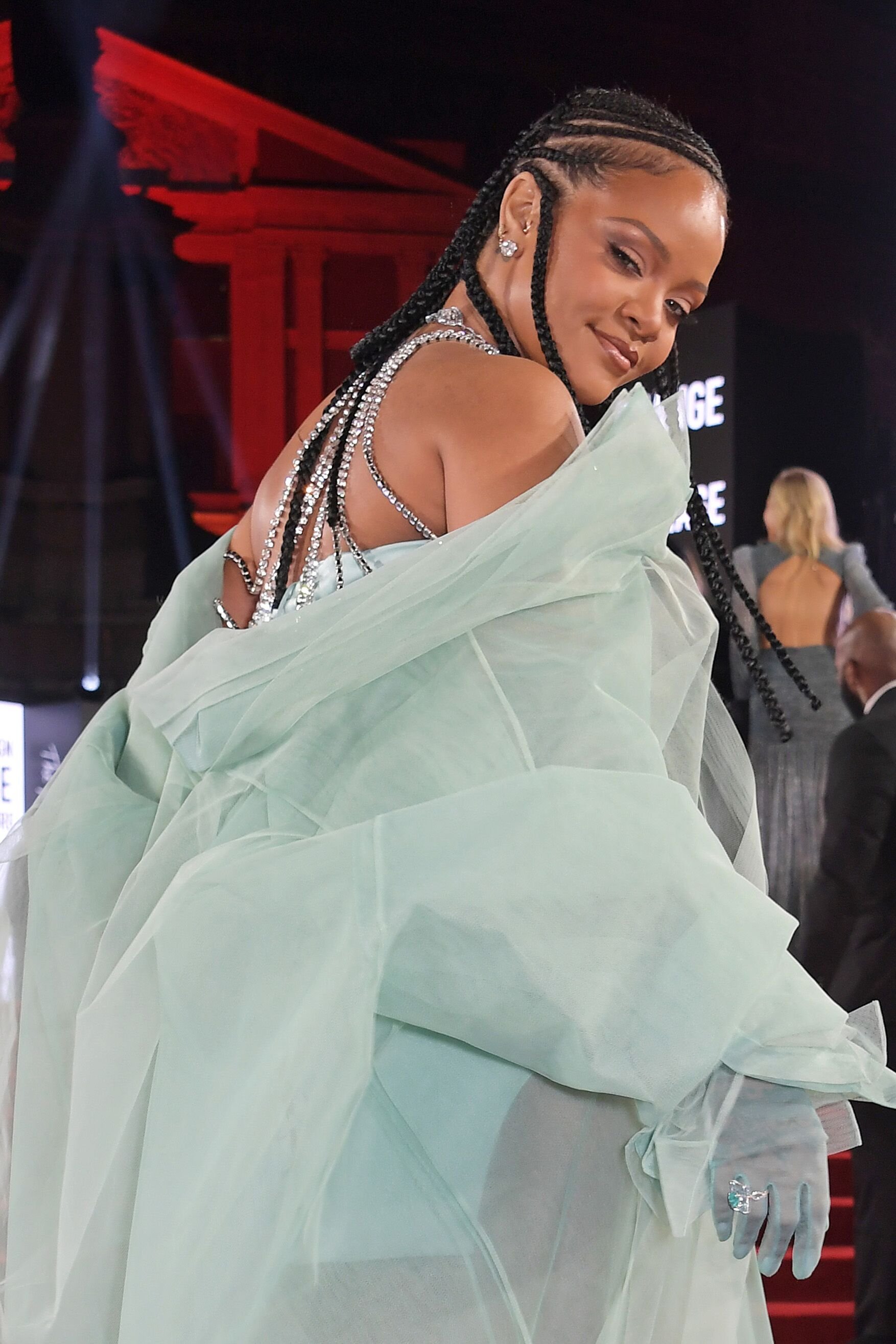 A MEXICAN CELEBRATION
Rihanna and her guests gathered for a dinner party on Wednesday, which ended up becoming a dance party, with mariachis performing and a whole lot of Tequila being served. 
Of course, living up to the Mexican theme, she also had a lot of flower and balloon arrangements, a 3-tiered cake, and a pinata that they enjoyed during the celebration. 
SURROUNDED BY HER LOVED ONES
Her celebration didn't end there, as she and her best friend Melissa Forde were also spotted soaking up the sun on a yacht, with the proud BFF greeting her a "happy birthday."
Happy Birthday sis [Rihanna]. Love you always riding for you always and forever proud of you!! Cheers to the big 32 #ohyouuptherenow #foreveryoungtho"
HER RECENT SPLIT FROM HASSAN JAMEEL
While many of Rihanna's family and friends were there, her rumored ex-boyfriend Hassan Jameel clearly wasn't. Her celebration comes after her alleged split from Hassan Jameel, her boyfriend of three years. 
Jameel and Fenty first made headlines in 2017, when they were spotted getting cozy in Spain. Just last year, they were spotted out for dinner at a restaurant in LA accompanied by the singer's mom and brother, proving that their relationship was going strong. 
FOCUSING ON HER LOVED ONES AND CAREER
Although things were getting serious between Rihanna and the Middle Eastern billionaire, it seems things came to an abrupt end after US Weekly announced their separation. In fact, after their alleged split, the singer has been seen out and about with her rumored ex-boyfriends A$AP Rocky and Drake on several occasions. 
For now, Rihanna seems unfazed by her love life, and instead has been celebrating the wonderful life she's lived, and all the beautiful things she's built in the past couple of years with those that matter most to her. 
Happy Birthday, Rihanna!