Tamron Hall Stunned in Strapless Pink Dress in Photos at the NAACP Awards Where Her Show Was Nominated for Outstanding Talk Series
Tamron Hall took to Instagram to share stunning images of herself in an outfit she rocked to the NAACP Awards — her show was among several nominated for "Outstanding Talk Series."
The "Live with Tamron Hall" talk show host, recently took to Instagram to share shots of the dramatic outfit she wore to the just concluded NAACP Awards.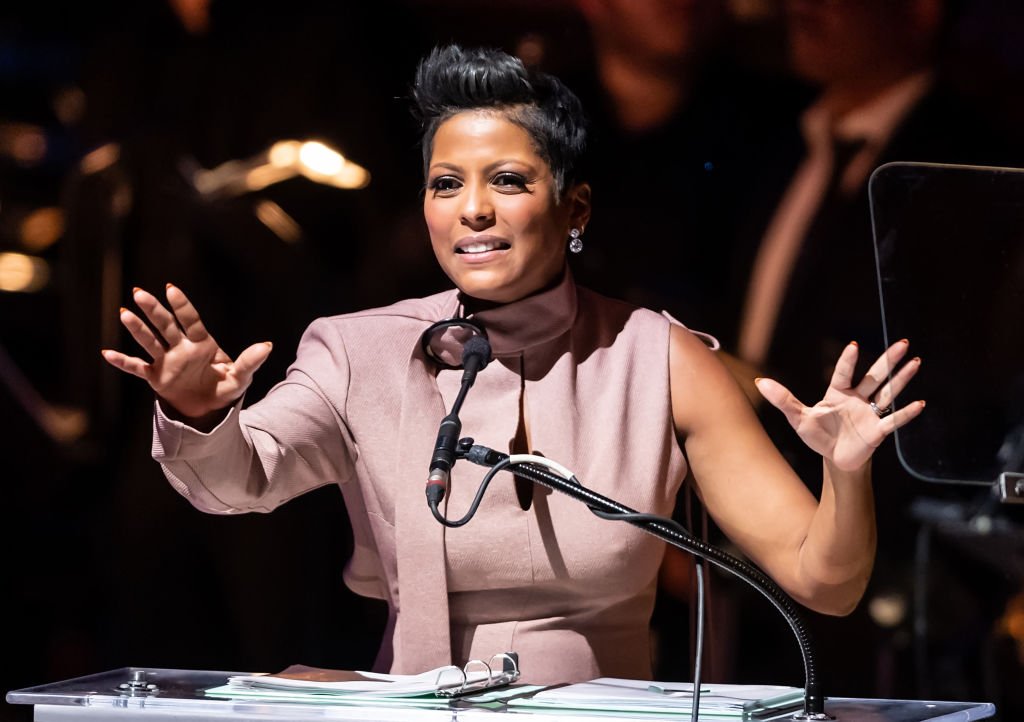 The 51st NAACP award ceremony took place at the Pasadena Civic Auditorium a few days ago, and Hall's show was nominated for Outstanding Talk Series.
The recently-held award show honored outstanding representations and achievements of people of color in motion pictures, television, music, and literature, during the 2019 calendar year. 
 She was worried about striking out after her exit from The Today Show.
Talk show host Tamron Hall took to her Instagram page, afterward, to share a series of shots that showed off her gorgeous getup.
The first picture featured the 49-year-old broadcast journalist striking a pose on the red carpet in a sleeveless, pink gown, which ended in beautiful ruffles; her caption read:
"So grateful to be at tonight's @naacpimageawards and grateful to introduce the incomparable @missjillscott."
The next post saw the famous newswoman sipping champagne from a glass, with a single beautiful ring adorning her finger. Tamron also had a simple necklace with an "M" pendant on. 
Hall tagged her third post, that night, as a "behind-the-scenes" shot of how she got tonnes of her "pink puff" in a van. In the post, Hall could be seen in the backseat of a van with several layers of her pink gown surrounding her.  
Before the debut of her famous self syndicated talk-show in 2019, Hall was a news correspondent for NBC and a host for the "Today" show. In 2017, Al Roker declared that Hall would be leaving the show.
The declaration shocked fans of the Today show as they pondered on the reason for her departure with some noting that it comes just after the arrival of Fox News' Megyn Kelly.
In an interview with Hollywood Reporter, Hall, who is reportedly recognized as the first black woman to co-anchor The Today Show since its debut in 1952, said she was worried about striking out after her exit. 
According to her, the industry is not as forgiving when it comes to age. Now her talk-show has been renewed for a second season, and she is thankful that she persevered through the difficult days.