Madeline Zima, Who Played Little Grace on 'The Nanny', Is 34 Years Old Now and Looks Unrecognizable
Madeline Zima, who played the young and smart Little Grace in the 1993 CBS sitcom "The Nanny," is now 34 years old and has grown up to be a gorgeous woman. 
Madeline Zima was the youngest and smartest of the three Sheffield children in the CBS sitcom "The Nanny" that was on-air from 1993 to 1999. The sitcom hit the American households with a bang with its catchy theme song and the heaviest Queens accent ever to be aired on television. 
Today, more than two decades after the season finale was aired, the children that were cast for the sitcom have all grown up and moved on to different things in life.
SINCE "THE NANNY"
Zima, however, decided to test her luck in Hollywood and did get pretty far! The youngest Sheffield landed herself as a series regular in more than just a couple of titles.
Besides "The Nanny," the beautiful 34-year-old is best known for her work in "Heroes" from 2009 to 2010, "Californication" from 2007 to 2011, and "Betas" from 2013 to 2014.
Her lesser-known credits from the late '90s and the early 2000's include "The Secret Path" from 1999, "Lethal Vows" from 1999, and the CBS mini-series, "Lucy" from 2003. 
LOOKING BACK
"A Cinderella Story" star did make a stunning revelation about her time in the sets of "The Nanny" to "TheTVpage.com" that her time there "wasn't fun."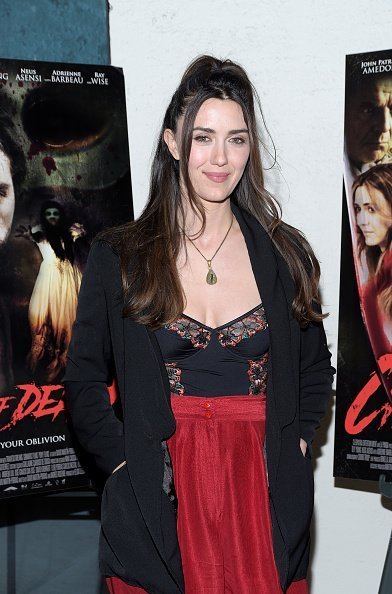 In the interview, she revealed that the then-child star simply did not receive the same degree of kindness and sensitivity on-set. She went as far as to say that those aspects were non-existent for her. 
"They treated me more like a prop than like a human being."
COMING OUT
Zima further explained that she withheld this information for so long because the show was popular amongst such a large mass, and the news might have offended them. 
But now that so much time has passed since the show last aired, Zima felt that being neutral and politically correct was no longer an obligation; hence she could be honest about her experience. 
The talented actress also made moves as a director and writer as she made her debut in 2018 with "Warm Human Magic," which was an anti-romantic plot. 
Zima once told "Final Draft" that the inspiration for the script came out of her personal experience and a yearning to come out of the isolation of technology.