Kody Brown from 'Sister Wives' Admits He Struggles at the Sight of His Four Wives Bonding in New Clip
On Sunday, February 23, 2020, a new episode of "Sister Wives" aired on TLC. During the episode, Kody Brown confessed to something very important about his polygamist marriage.
TLC took to social media over the weekend to share a short clip featuring Kody, 51. In the footage, the patriarch's four wives were seen enjoying time together without him.
Kody is married to Meri, Janelle, Christine, and Robyn Brown. During the episode and in the clip, the reality star admitted that he was "struggling with plural marriage."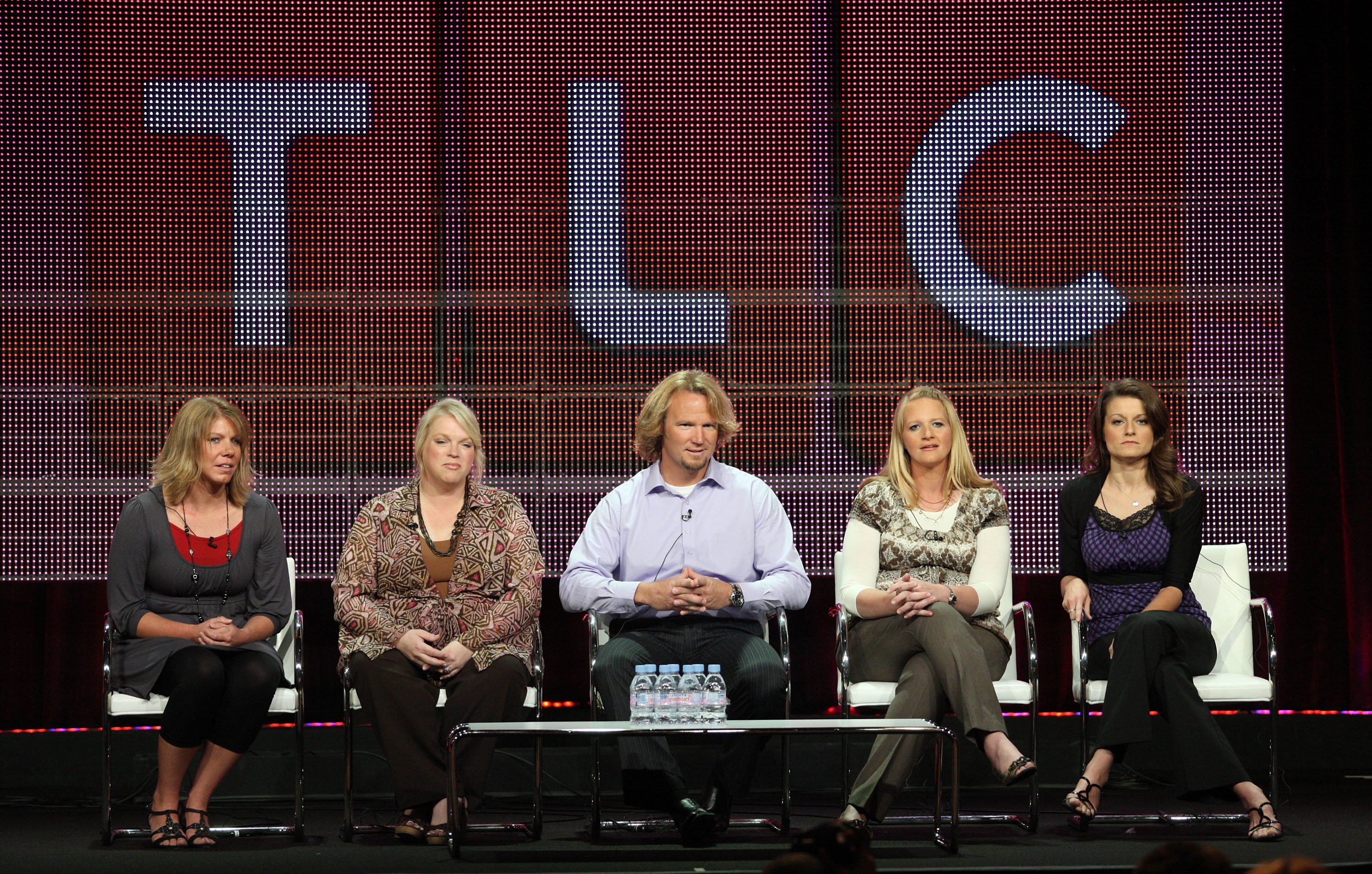 Kody jaded by plural marriage
Speaking about his negativity towards "plural marriage," Kody explained: "When I was younger, it used to be a lot of pleasure to me when I'd see my wives goofing off and playing and having fun together."
In the video, the four wives enjoyed making snow angels together. The reality star confessed that he was feeling "jaded."
Browns are far apart and struggling
He added how he didn't view polygamy the same as before and was "struggling with my wives and I'm struggling with their conflict." Kody revealed that they were "far apart and we're struggling with getting along."
Kody's wives side together
The father of 18 children also shared how he'd noticed his wives' loyalty to each other. He explained that they spoke about living in one house but one of the wives didn't like the idea so they sided together.
Browns move to Arizona
Last year, Kody packed up his big family from Las Vegas and they all moved to their new location in Flagstaff, Arizona. During a previous episode, the patriarch had given out a presentation where he gave reasons why they would not be staying in Las Vegas.
Kody considered moving to Utah
He explained how he'd never intended to live in Nevada "permanently." Kody shared that he had been thinking about moving back to Utah.
Ouch! Kody admits he doesn't get as much joy seeing his four wives get along anymore. See what happened next, tune in to #SisterWives tonight at 10/9c. pic.twitter.com/VKhYqAWgsL

— TLC Network (@TLC) February 23, 2020
Benefits of living in Arizona
The reality star also mentioned finances as one of the key reasons for the move. He also described the move as "a new adventure" where the family would experience "cooler temperatures, the mountain air, scenic views, and the slower lifestyle of Flagstaff."
"Sister Wives" airs on TLC on Sundays at 10 p.m. ET.