TI & Tiny's Daughter Heiress Grabbed Attention in Tracksuit & Diamond Earrings on the Red Carpet of the 51st NAACP Image Awards
T.I. and Tiny took their daughter Heiress as their date to the 51st NAACP Awards, where the adorable little girl commanded attention in a black-and-white tracksuit and diamond earrings. as she smiled alongside her parents. 
At three-years-old, Heiress Harris stole the show as she joined her parents on the red carpet of the 51st Annual NAACP Image Awards in Pasadena. 
The little girl was all smiles as she held on to her father's hands while photographers took their photos at the red carpet. 
It was another superstar celebrity who took care of Heiress at the awards night.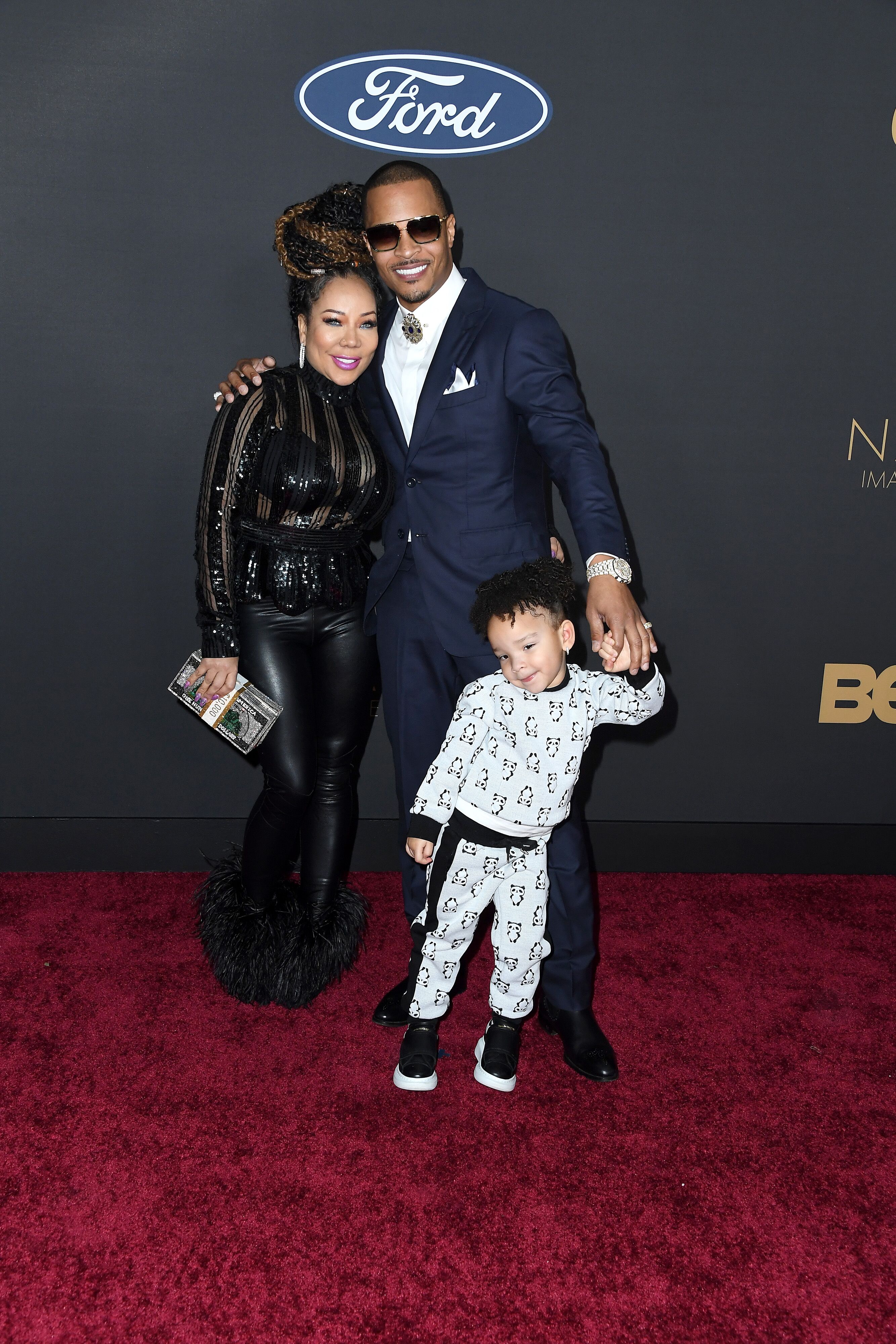 AN EVENTFUL NAACP AWARDS
Heiress, 3, donned a casual black-and-white panda bear printed tracksuit and a pair of diamond earrings, opting not to go for the formalwear worn by the adults around her. Meanwhile, proud dad T.I. wore a classic navy blue suit, while Tiny donned leather trousers lined with ostrich feathers to the event. 
While she was holding on to her dad the entire time they were getting their pictures taken,  Heiress held on to another person once they were inside the Awards Night. It was another superstar celebrity who took care of Heiress, as she took a seat on the lap of this year's President's Award recipient, Rihanna. 
A SURPRISE BABYSITTER
It seems Rihanna couldn't get enough of the three-year-old, as she picked her up and perched her on her lap as she donned a gorgeous purple dress from Givenchy. The two spent some time together before Tiny took her daughter back as they enjoyed the night together. 
While the Harris couple hasn't always been in a good place due to numerous infidelity issues that came to light in the past, they were able to conquer everything that came their way. 
BECOMING A STRONGER COUPLE TOGETHER
A couple of weeks prior to the NAACP awards, Tiny and T.I. proved that their relationship is going stronger than ever as they attended the YouTube Music 2020 Leaders & Legends Ball, an event fitting for T.I. and Tiny, who are music royalty in their own ways. 
Wearing matching outfits, the power couple enjoyed the night as they honored Baby Face and LA Reid. In the caption of her post, however, Tiny made sure to pay tribute to her husband T.I., calling him "sexy."
T.I. and Tiny Harris wed in 2010, and share three children together, Clifford Joseph Harris III, 15, Major Philant Harris, 11, and their 3-year-old Heiress.