Tia Mowry from 'Sister Sister' Reflects on Raising Daughter Cairo as She Shares Sweet Photo of Them Kissing
Reality TV star Tia Mowry shared a photo of her daughter, who she claims is an "extension of herself," on social media while showering her with words of admiration.
Tia, who was the star of 1994's comedy TV show "Sister Sister," with her twin, Tamera, posted a picture of her daughter Cairo Tiahna Hardrict yesterday.
In the cute snap, Mowry squatted and gave her lovely daughter a smooch as she appeared to be all dressed and ready for an outing.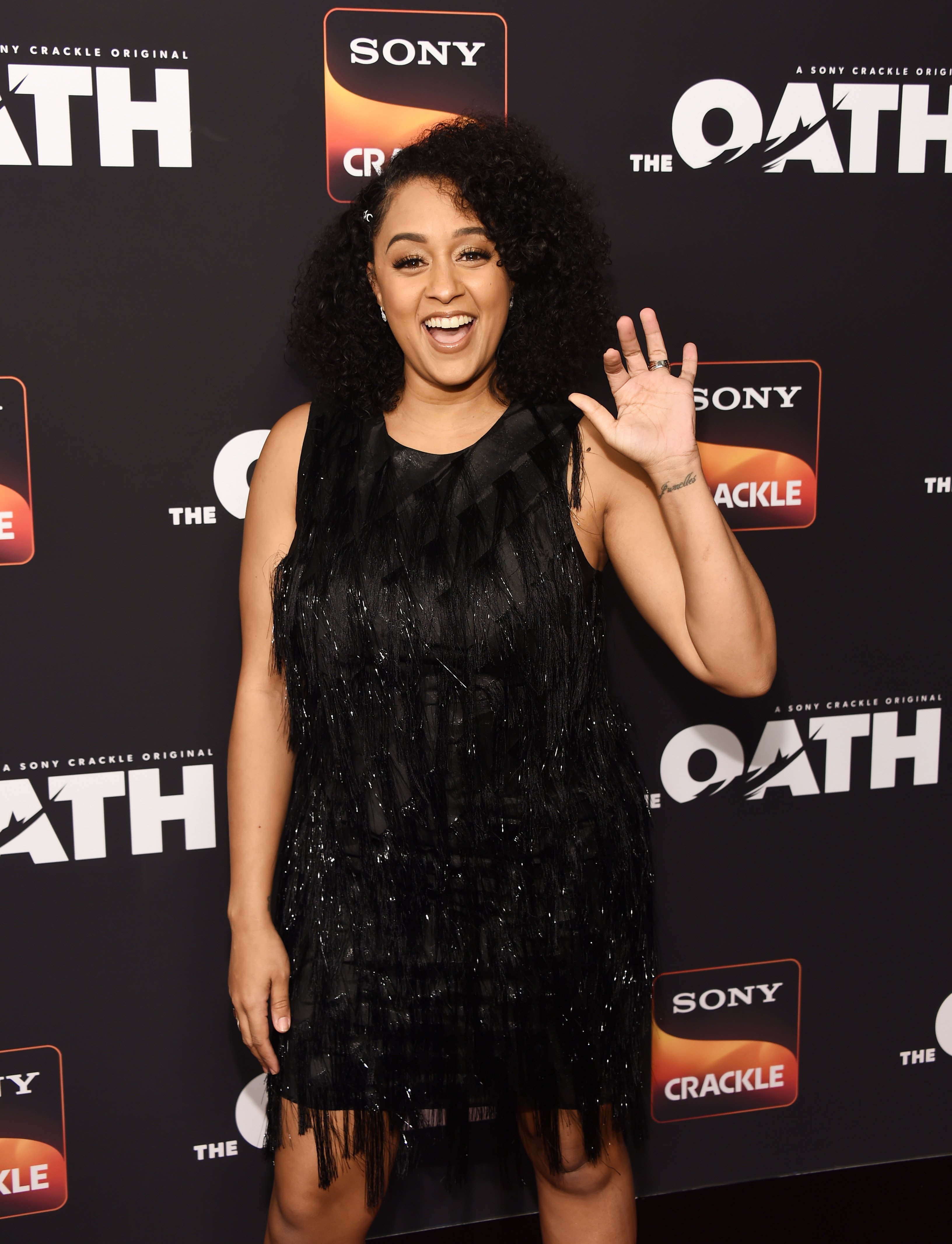 Cairo, on the other hand, was dressed down in a gown and more than willing to kiss her mother on the lip. Tia captioned the picture,
"My daughter is an extension of me. I will raise her to be strong, independent, tell her she has a voice, and instill in her that she can do anything she puts her mind to."
As expected, fans gathered to share their support for both ladies, as the comment section was filled with testaments to how adorable the picture is.
Tia has been an advocate for the rights and empowerment of women all her career, and recently, she seemed to have turned her efforts towards the issue of mom-body shaming.
Tia Mowry has been enjoying the spotlight more, after landing a role in the UNP sitcom, "The Game."
Earlier this month, she appeared on the "Tamron Hall Show," where she spoke out on her experience with body shaming after giving birth to Cairo in 2018.
Tia explained that her experience made her take a hard stance against it, and it also developed empathy in her for other women who will be having trouble dealing with it. She said:
"I really feel that it's a shame that people just tend to bully women … especially after they've brought a beautiful child into this world. "
She also explained how vulnerable women were after childbirth and the numerous hormonal changes they have to undergo afterward.
As for her acting career, Tia Mowry has been enjoying the spotlight more, after landing a role in the UNP sitcom, "The Game."
There were also rumors of a "Sister Sister" reboot happening, but Bustle reported, last year, that she had put any reunion prospects to bed.
For now, however, Mowry seems to have a busy schedule with "Family Reunion," a Netflix TV series that she currently stars, and which the network has renewed for a second season.