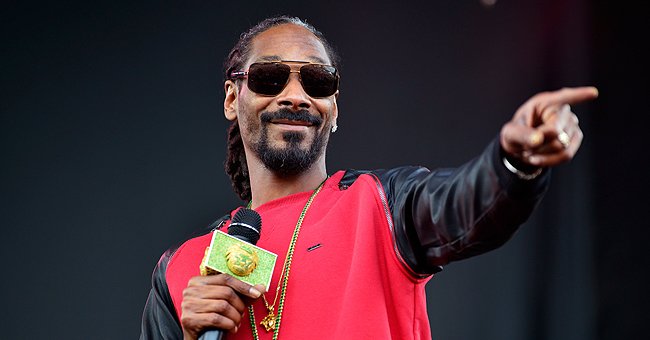 Getty Images
Snoop Dogg's Daughter Princess Broadus Stuns in Green Off-Shoulder Dress with Thigh-High Slit in New Photos
Cori Broadus, the daughter of rapper Snoop Dogg, took to social media to share photos of herself, in which she stunned in a beautiful green dress.
Cori shared the photos on Instagram, where she goes by the name Princess Broadus. In all, the 20-year-old aspiring musician posted five pictures.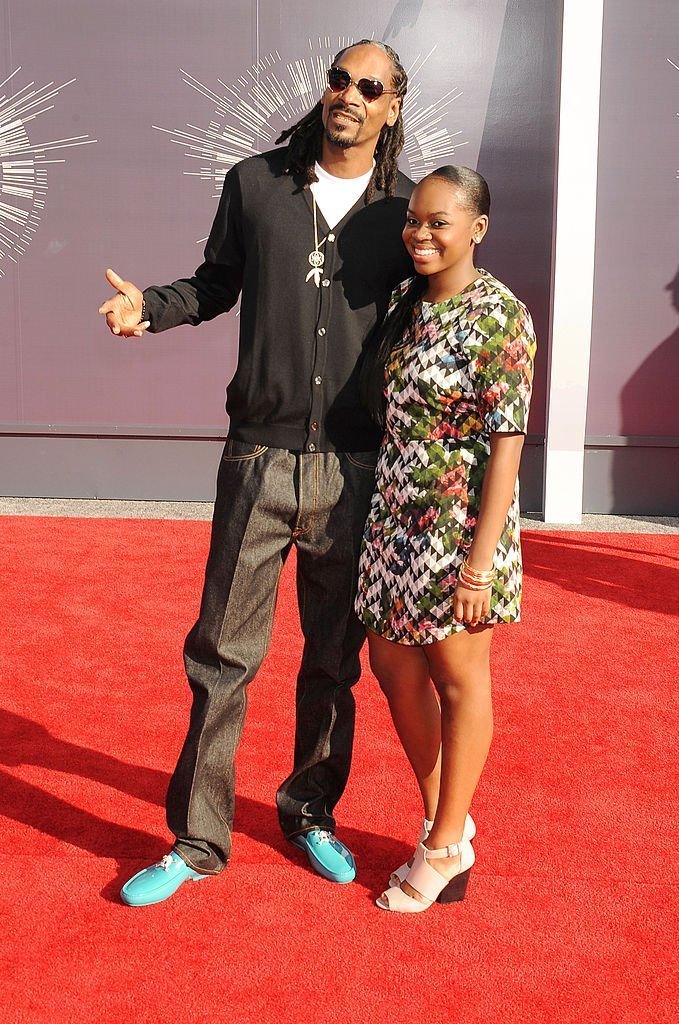 Recording artist Snoop Dogg (L) and Cori Broadus attend the 2014 MTV Video Music Awards at The Forum Aug 24, 2014 | Photo: Getty Images
The first picture showed Cori in a standing pose as she stared at the camera. Behind her were a group of ladies, also wearing lovely gowns, but seated on a long sofa.
Cori's dress, a green off-shoulder gown, was slit at her ties. Cori's hair was from "Weave Pro – Upland," and was styled by Vanessa, also of "Weave Pro-Upland," as seen from her tags.
In the rest of the photos, Cori sat on one of the sofas, and changed her poses from looking straight at the camera to looking towards another direction, and also smiling. In her caption, Cori had one word of advice for her fans. She wrote:
"Treat you like Princess [emoji]."
One of the highest forms of credits an aspiring musician can dream of is to have their musical performances, sounds, or lyrics hailed by an already established name in the industry.
Being the only daughter of Snoop Dogg, such privileges could come easy for Cori, but she still has to have the talent to convince her dad that she is the real deal, and it looks like that is the case.
One particularly funny moment showed when Cori rolled her eyes at her father
Cori's proud father took to his Instagram page to celebrate his daughter on her very first musical performance. The legendary rapper and father of three shared a video of Cori vocalizing, accompanied by backup singers, as well as a live band.
"Baby girl 1st performance. @princessbroadus."
That may have been the first performance by Cori, who goes by the stage name, CHOC, but her fans have seen her many times before. The singer released her first music video in August 2018, while she debuted with the single, "Same." CHOC also has a song titled "New Phone, Who Dis?" in which she collaborated with Kamaiyah.
One particularly funny moment showed when Cori rolled her eyes at her father when he called her his "baby girl." Talk about a proud father and a most cherished daughter, and you have Snoop Dogg and Cori.
Please fill in your e-mail so we can share with you our top stories!