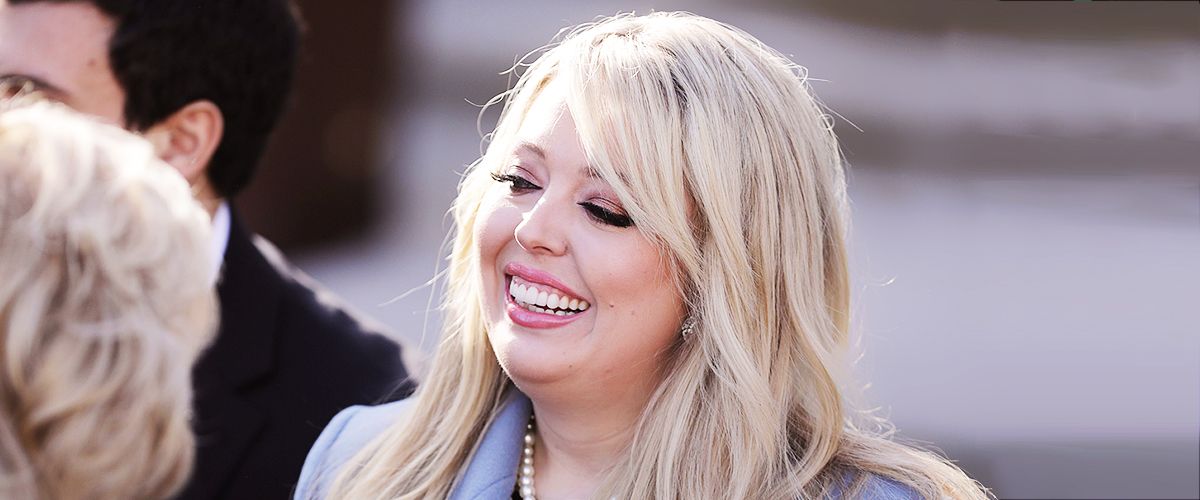 Getty images
Tiffany Trump — Curious Facts about President Donald Trump's Quietest Daughter

Tiffany Trump, President Donald Trump's child from his second marriage is a mystery to many.
The Trump children are the focus of every attention - all but one. Tiffany Trump, although far from a shrinking violet, doesn't seem to want to be in the limelight.
President Donald Trump has 5 children from his three marriages, but the quietest and most low-key of them all is Tiffany Trump.
Unlike her siblings from her father's first marriage to Ivana Trump - Ivanka, Donald Jr, and Eric - Tiffany grew up in California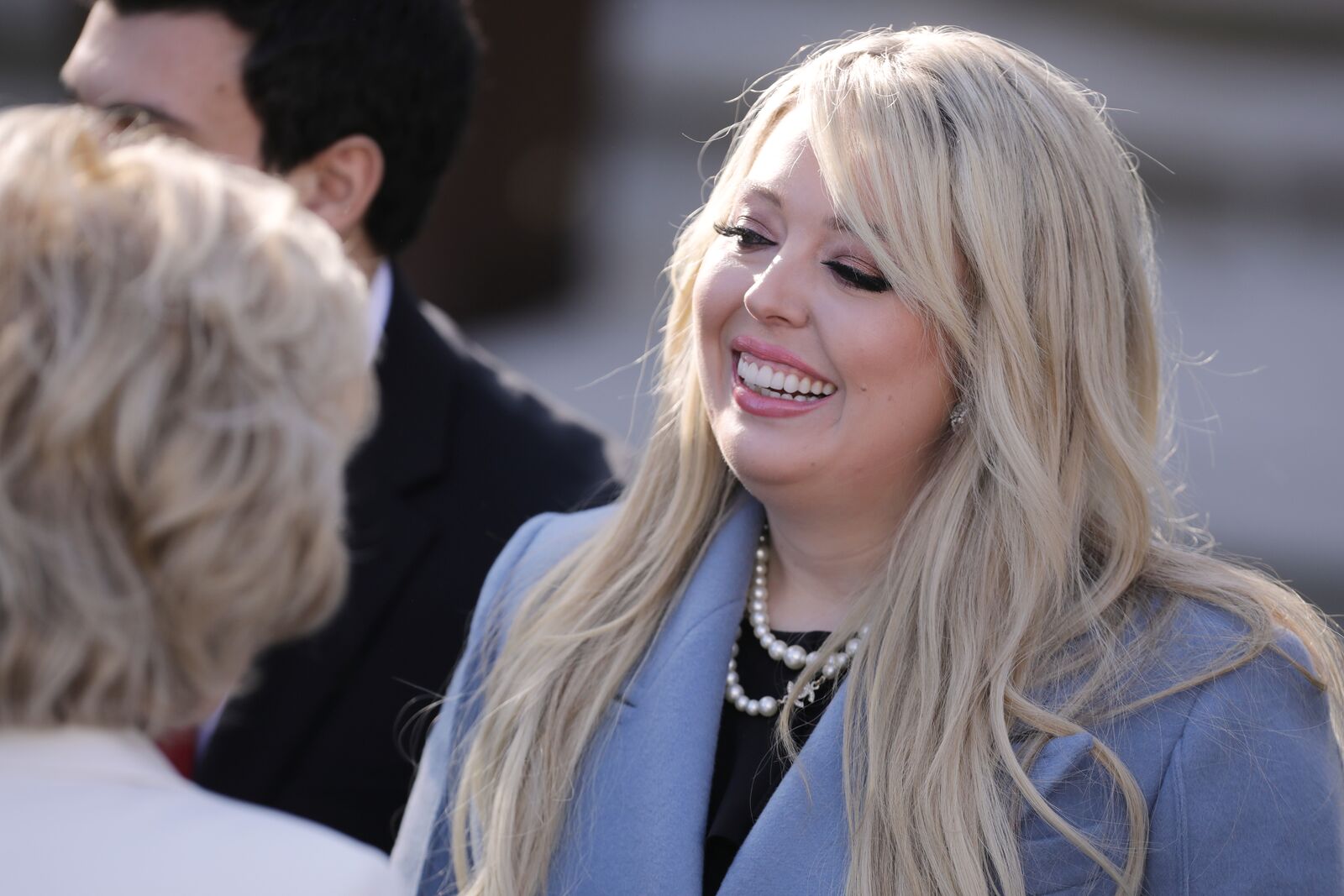 Tiffany Trump at the National Thanksgiving Turkey pardoning event in the Rose Garden of the White House in 2019 | Source: Getty Images
THE SECOND FIRST DAUGHTER
Tiffany was born in Palm Beach Florida in 1983, two months before her father, Donald Trump, married her mother Marla Maples. The couple wed in a lavish ceremony at the Plaza Hotel's Grand Ballroom in New York City attended by 1,100 guests celebrity guests.
It was to be Trump's most expensive wedding, but the marriage would last only 6 years, and for the last two, the couple lived apart. In 1999, Marla divorced the real estate tycoon and raised Tiffany, then 6, in California, far from her father's stomping ground in New York.
One interesting fact about the 26-year-old is that she's named after the popular, Tiffany & Co that's located opposite the New York City's Trump Tower.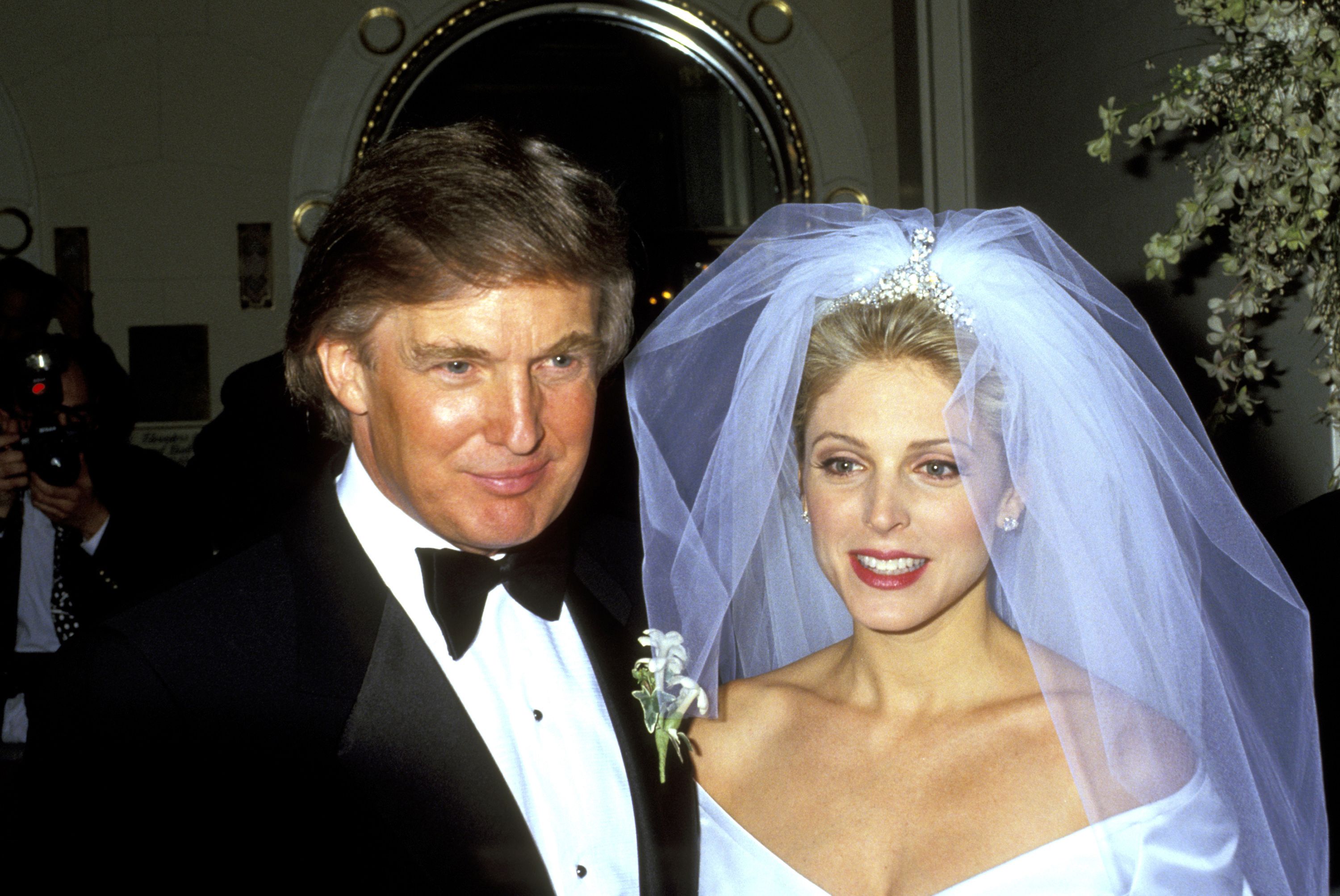 Marla Maples and Donald Trump at their wedding at the Plaza Hotel in 1983 | Source: Getty Images
MARLA MAPLES AND THE DIVORCE SCANDAL
Marla allegedly had an affair with one of Trump's bodyguards. The affair came to light when a police officer found the two under a lifeguard stand on a deserted beach at 4 am. Trump fired the bodyguard, and although he denied his wife's infidelity, a year later they were separated.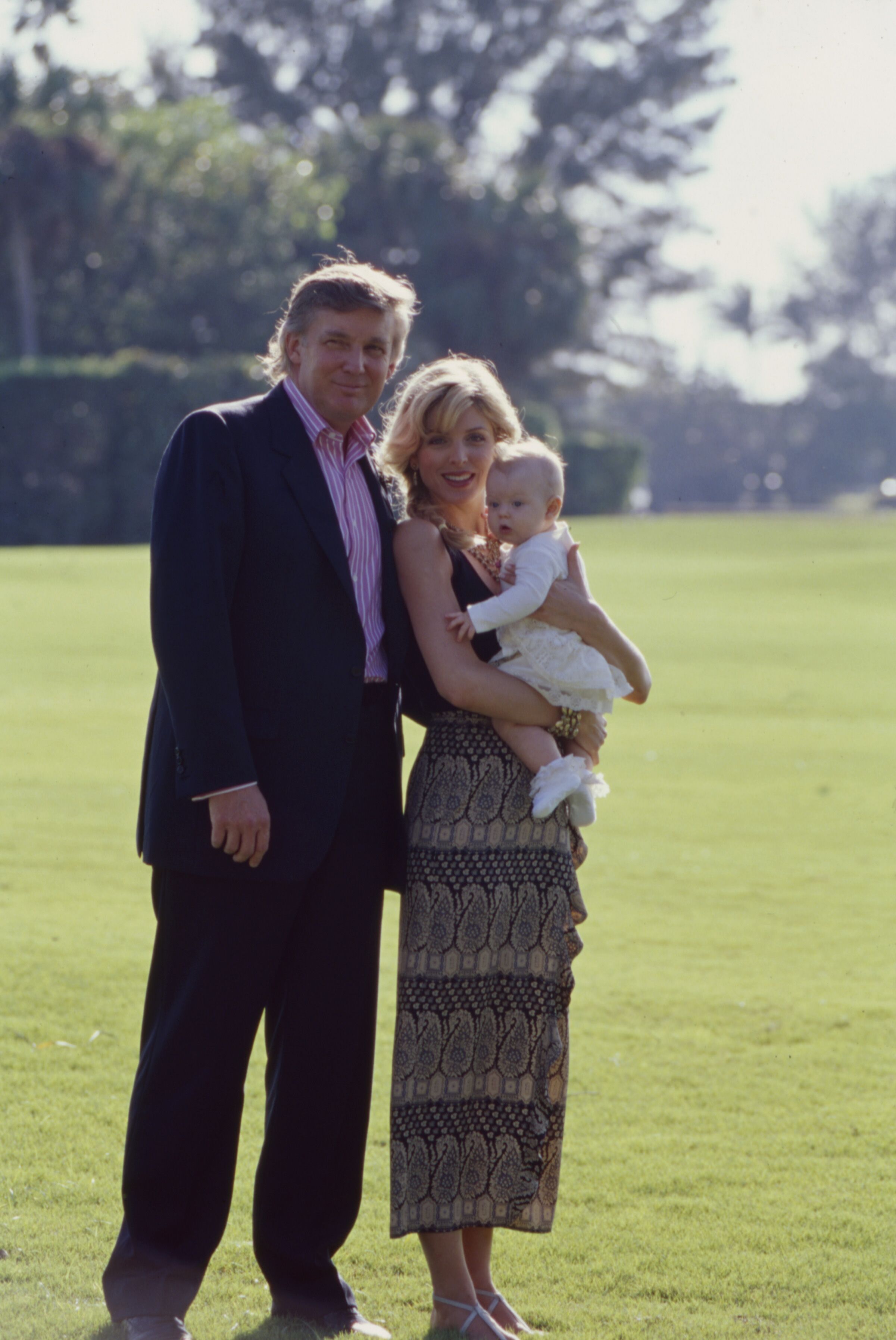 Donald Trump, Marla Maples, and Tiffany Trump appearing on 'Primetime Live' in 1994 | Source: Getty Images
FAR FROM DAD
Unlike her siblings from her father's first marriage to Ivana Trump - Ivanka, Donald Jr, and Eric - Tiffany grew up in California, far from Trump. His first wife Ivana confessed in her book "Raising Trump," that Trump only became interested in his children when they could talk business.
Although Tiffany's dad, President Donald Trump is a billionaire, four years ago, she wore a cheap dress to a major event. The 26-year-old couldn't find an "appropriate" dress to wear to the Republican Convention, so she wore one from Bloomingdale's sales rack.
CALABASAS GIRL
Tiffany went to Viewpoint School in Calabasas, California and went to college at the University of Pennsylvania, earning her Bachelor of Arts degree with a double major in sociology and urban studies.
In 2017, Tifanny moved to Washington D.C: to attend Georgetown Law School. While she was at the University of Pennsylvania, Tiffany had "all A's," as good grades have always been a priority for the first daughter.
The 26-year-old once had musical ambition. She's always loved music and she released a song titled, "Like a Bird," back in 2011.
Tiffany Trump has always been close to her mother, and this may be as a result of them living together, away from the other Trumps. Marla is her daughter's BFF, and going by Tiffany's IG posts, it's clear that the young Trump cherishes their bond.
Marla Maples was acquainted with one of the famous families in Hollywood — the Kardashians. Tiffany was also associated with the family, while growing up in Calabasas.
IN DAD'S BACKYARD
Although Tiffany now lives in the same city as her father for the first time since she was 6, she doesn't spend much time at the White House. In fact, apart from formal occasions when she is required to attend functions with her siblings, Tiffany seems to have little contact with her father.
One of the things she's passionate about is Animal Adoption. Tiffany is an animal adoption advocate and she works with her boyfriend in rescuing homeless pets.
TIFFANY TRUMP'S BOYFRIEND
The 26-year-old Tiffany is dating Nigerian Michael Boulos, whom she met in Greece while vacationing with actress friend Lindsay Lohan. The relationship seems to be serious, and Tiffany has taken her beau to Mar-a-Lago for Thanksgiving, and he's been her plus one at formal White House events.
TIFFANY TRUMP "TOO FAT"
In 2019, one of President Trump's assistants, Madeleine Westerhout, lost her job after she made some indiscreet remarks to the press, claiming POTUS avoided taking photos with Tiffany, whom he considered overweight in recent years.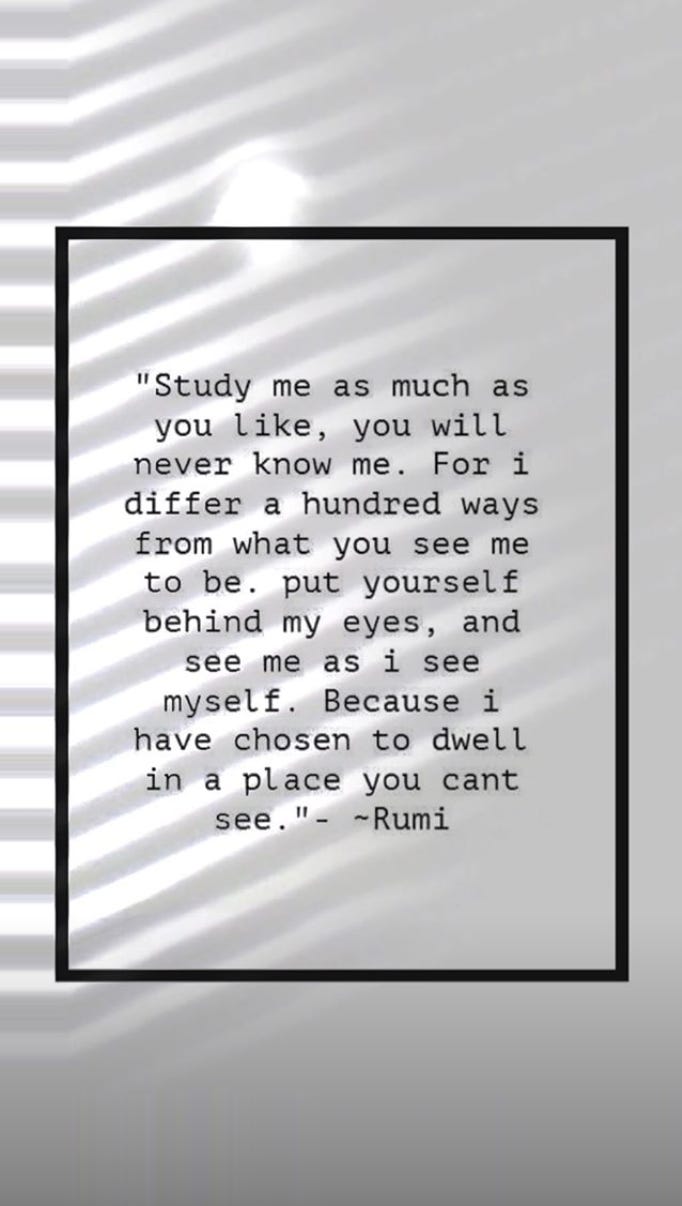 Post from Instagram Stories | Source: Instagram/ Tiffany Trump
The President denied all, but Tiffany posted an appropriate response on Instagram. The quiet daughter shared a quote from the 13th-century mystic Sufi poet Rumi, affirming her self-love, and discounting the opinions of those who do not see her inner beauty.
AN INDEPENDENT SPIRIT
Tiffany is close to her 4 siblings and dotes on her nephews and nieces of which she has 10. Brother Donald Jr shares Kai, Chloe, Donald III, Tristan and Spencer with ex-wife, Vanessa Trump.
Brother Eric shares Luke and Carolina with wife Lara; and sister Ivanka shares Arabella, Joseph, and Theodore with husband Jared Kushner.
Like his wife Ivanka, Jared is close to the President and is one of his senior advisors. Eric is the executive vice president of the Trump Organization and works alongside his brother Donald Jr.
Tiffany will be graduating from law school this year, and it remains to be seen if she will be joining the family business, like her siblings Ivanka, Donald Jr, and Eric, or going her own way, and making her mark as a lawyer.
Please fill in your e-mail so we can share with you our top stories!