Carrie Underwood Accompanies Husband Mike Fisher to Watch a Hockey Game Then Quips about Him Needing a Job
Carrie Underwood expressed her support for her husband last week Friday, while jokingly declaring that Mike Fisher needed a job.
Carrie Underwood went to watch the Predators, her husband's former team, win at Nashville' Bridgestone last week. The game made her realize how much she missed the sport.
The mother of two shared a selfie she and Mike Fisher took with a tongue in cheek caption:
"Didn't realize how much I missed it. Think I can talk the hubby into coming back for one more round? #UnRetiredAgain? #MyHusbandNeedsAJob."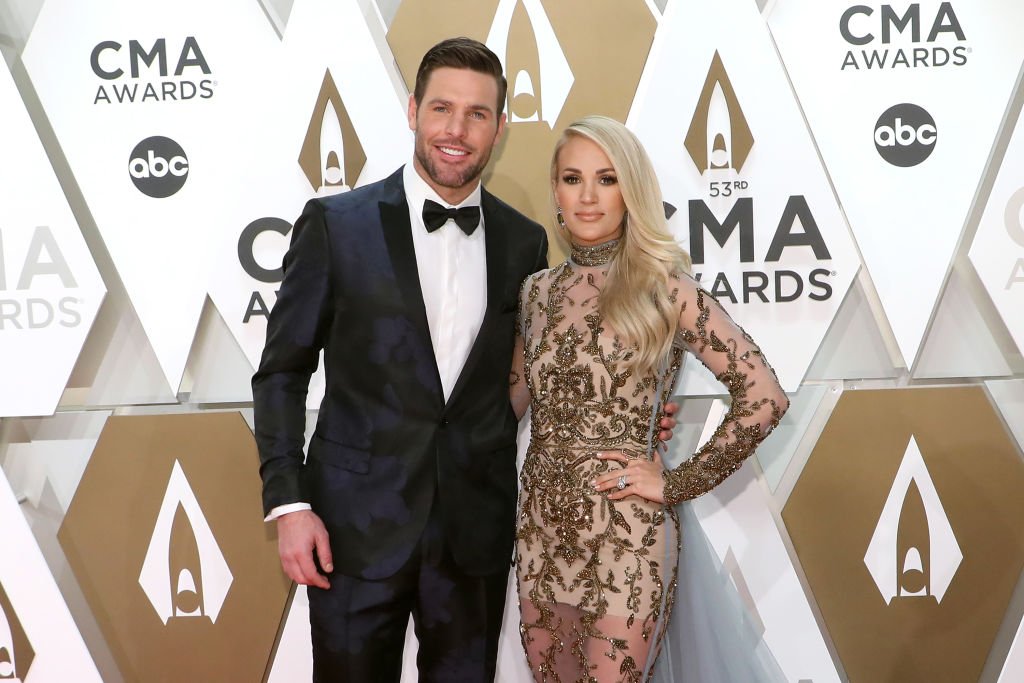 Although she
was obviously joking
, this is not the first time the multiple Grammy Awards winning singer would be expressing her support for her husband. She
told People during an interview
:
"I feel like he is the person I was meant to be with...Nothing was ever really wrong, but nothing was really right either. With him, it was like a good partnership. It was an easy relationship to be in."
The "Cry Pretty" performer married the retired professional hockey player on July 10, 2010. Four years later, in September 2014, the lovebirds announced they were expecting their first child together.
On February 27, 2015, Underwood announced via Instagram that she had given birth. The couple's first child was a son, Isaiah Michael Fisher.
She needed 40-50 stitches on her face alone.
Three years later, the country music singer revealed she and her husband Fisher, were expecting their second, child via a twitter. The couple's second son ⁠— Jacob Bryan Fisher ⁠— was born on January 21, 2019.
The Country Music Awards winner celebrated the anniversary of when she first met her heartthrob. She took to Instagram to share an emotional tribute to her husband:
"11 years ago yesterday, I met the love of my life, patient, kind, the best dad, handsome, of course! … The iron to sharpen me. Here's to so many more years together. Love you, babe!"
Carrie Underwood has had some challenging experiences in the past. One of which was a scare she suffered when she fell outside her home on November 10, 2017.
The Oklahoma singer brushed off the incident at first. Later, she realized she needed 40-50 stitches on her face alone.
Thankfully, the singer was able to recover quickly and resume her music career. At her appearance at the American Country Music Awards, the following year, there were little traces of the traumatic incident.
That year, she and Keith Urban received the Vocal Event of the Year Award for their song, "The Fighter."