Carrie Underwood Glows with Joy as She Supports Husband Mike Fisher at His First Celebrity Clay Shoot
Country star Carrie Underwood was all smiles as she proudly supported her husband Mike Fisher at his first celebrity clay shoot.
Singer Carrie Underwood is having her best time as a wife to Mike Fisher, and a recent photo is all the proof we need.
As reported by PopCulture, Carrie chose to spend the day after hosting the CMA Awards with her beloved husband during his first celebrity clay shoot.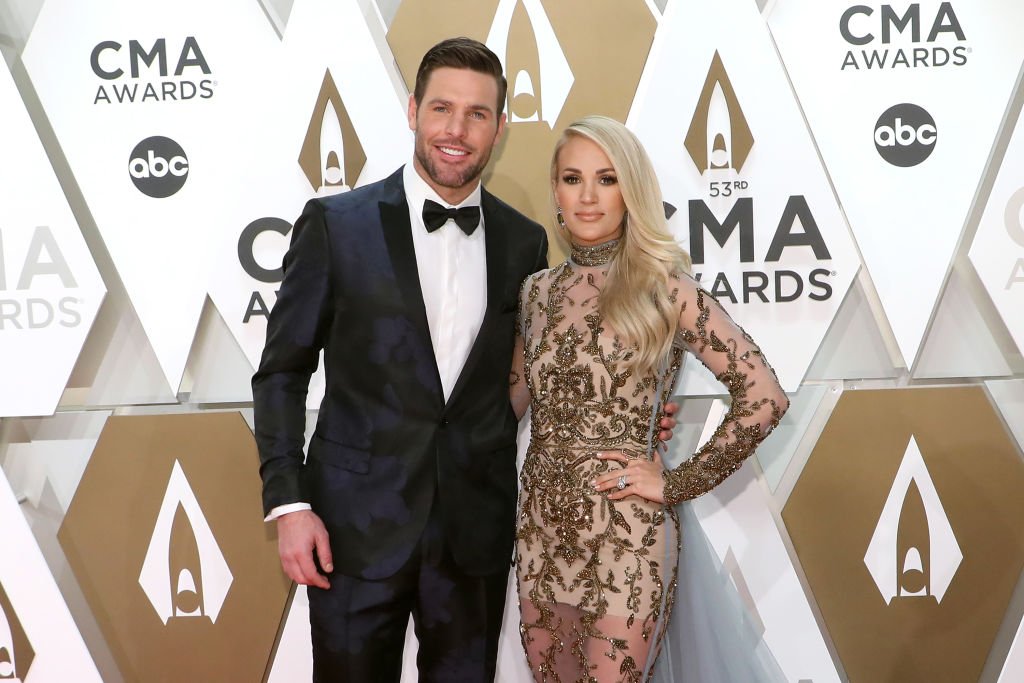 As seen in photos shared of the event which was held in Nashville, Tennessee, the "Jesus Take the Wheel" crooner was glowing as the proudly supported Fisher. 
The retired hockey player took to Instagram to share photos from the celebrity clay shoot, and Carrie was seen getting in on some of the fun.
The first snapshot which showed Mike aiming for his target was followed by a banner for the event and an image of Carrie sitting beside her man as they drove around in a golf cart.
The highlight of the photos, however, was that of a thrilled Carrie holding a gun and posing for the camera. 
The slideshow ended with a group photo of Mike and Carrie with their other friends. The series of images was captioned:
"First annual clay shoot was a huge success! Thank you @predsfoundation and all those who came out today! Can't wait for next year!!"
According to reports, the clay shoot was organized to support and raise funds for cancer research by the Nashville Predators Foundation, whose hockey team Fisher previously played for. 
It is no surprise that Carrie will clear her schedule to be with her man as she and Fisher share a special bond.
As revealed by PEOPLE, the lovebirds first met in 2008 after Fisher attended one of her shows. While speaking about how she knew he was the one, Carrie said:
"I had dated guys and kind of knew, like, 'No.' Nothing was ever really wrong, but nothing was really right, either. With him, it was like a good partnership. It was an easy relationship to be in."
After dating for a while, Underwood and Fisher ties the knot in 2010 and are proud parents to two kids, Isiah and Jacob.
Carrie's appearance by her husband's side comes after PopCulture reports that the singer revealed on "The Ty Bentil Show" that she doesn't want any presents for Christmas this year. 
The singer revealed that she is more focused on helping those around her and getting them gifts.