Carrie Underwood Is a Proud Mother of 2 Beautiful Sons - Meet Both of Them
Carrie Underwood and her husband Mike Fisher love their kids to the moon and back! They are proud parents to their two kids, Isaiah and Jacob. 
Former "American Idol" winner Carrie Underwood is not only a talented singer but a doting mother to her two kids as well. 
Underwood met her husband, Mike Fisher, during a meet-and-greet session backstage during one of her concerts in 2008. 
Two years later, the couple tied the knot at Ritz-Carlton Reynolds Plantation in Georgia. Five years later, they welcomed their first child. 
That was also when Carrie admitted that the "honeymoon" phase of their marriage was over. She and Fisher welcomed their second child, Jacob Bryan, in January 2019. 
ISAIAH MICHAEL FISHER 
Underwood and Fisher were blessed with their first child, Isaiah Michael Fisher, on February 27, 2015.
The adorable little one is not only the apple of his parents' eyes but also a companion to his mother during most of her tours. 
Apparently, Isaiah also knows his way around women. Underwood revealed to Entertainment Tonight that her eldest son knows the right things to say.
"I have a 4-year-old who's, like, a schmoozer. He knows the right things to say and he's so cute about it and he knows how to get, not get what he wants but a little bit. And he'll totally [work it], especially with girls he's so sweet." 
JACOB BRYAN FISHER
The newest member of the Fisher brood, Jacob Bryan Fisher was born on January 21, 2019. 
The adorable one might not be old enough to say the right words to women like his brother just yet, but he can already tell that his mother is a brilliant singer. 
Back in June, Underwood shared a video of Jacob lying on the bed as Fisher sang to him. But the little one is clearly not a big fan of his father's voice as fans could see in the video. 
As Jacob cried, Underwood came in with her angelic voice to sing to him and the toddler stopped crying right away.
He evidently knows who is the better singer in the house!
A HEARTBREAKING HISTORY 
Before Underwood became a mother for the second time, she suffered two miscarriages. She opened up to CBS about the time she lost her baby to miscarriage for the first time in 2017.
"I'd kind of planned that 2017 was, you know, going to be the year that I work on new music, and I have a baby. We got pregnant early 2017, and didn't work out."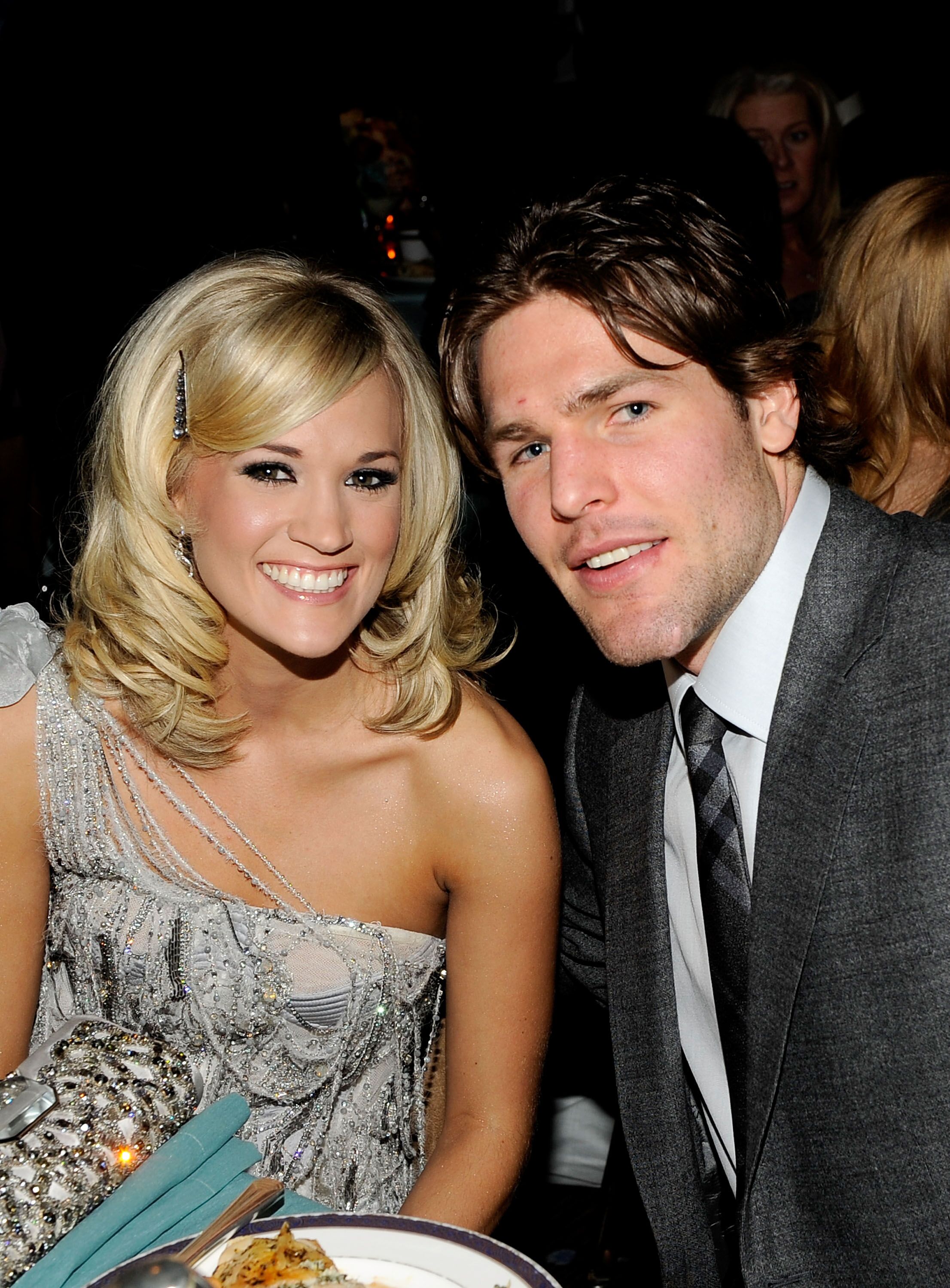 The country star further revealed how she and Fisher tried to get pregnant for the second time but it didn't work out. 
After another miscarriage scare, Underwood finally gave birth to Jacob.