Jennifer Lopez Honored the Memory of Kobe Bryant and His Daughter Gianna through Manicure Bearing Their Jersey Numbers
In honor of the late NBA player, Kobe Bryant, and his daughter, Gianna, Jennifer Lopez featured their jersey numbers in a new manicure.
The American actress and singer, Jennifer Lopez, attended the public memorial of the late Kobe Bryant and his 13-year-old Gianna, which held on February 24.
Not only did she attend their memorial service, but she also paid homage to them with a heartfelt manicure featuring their jersey numbers.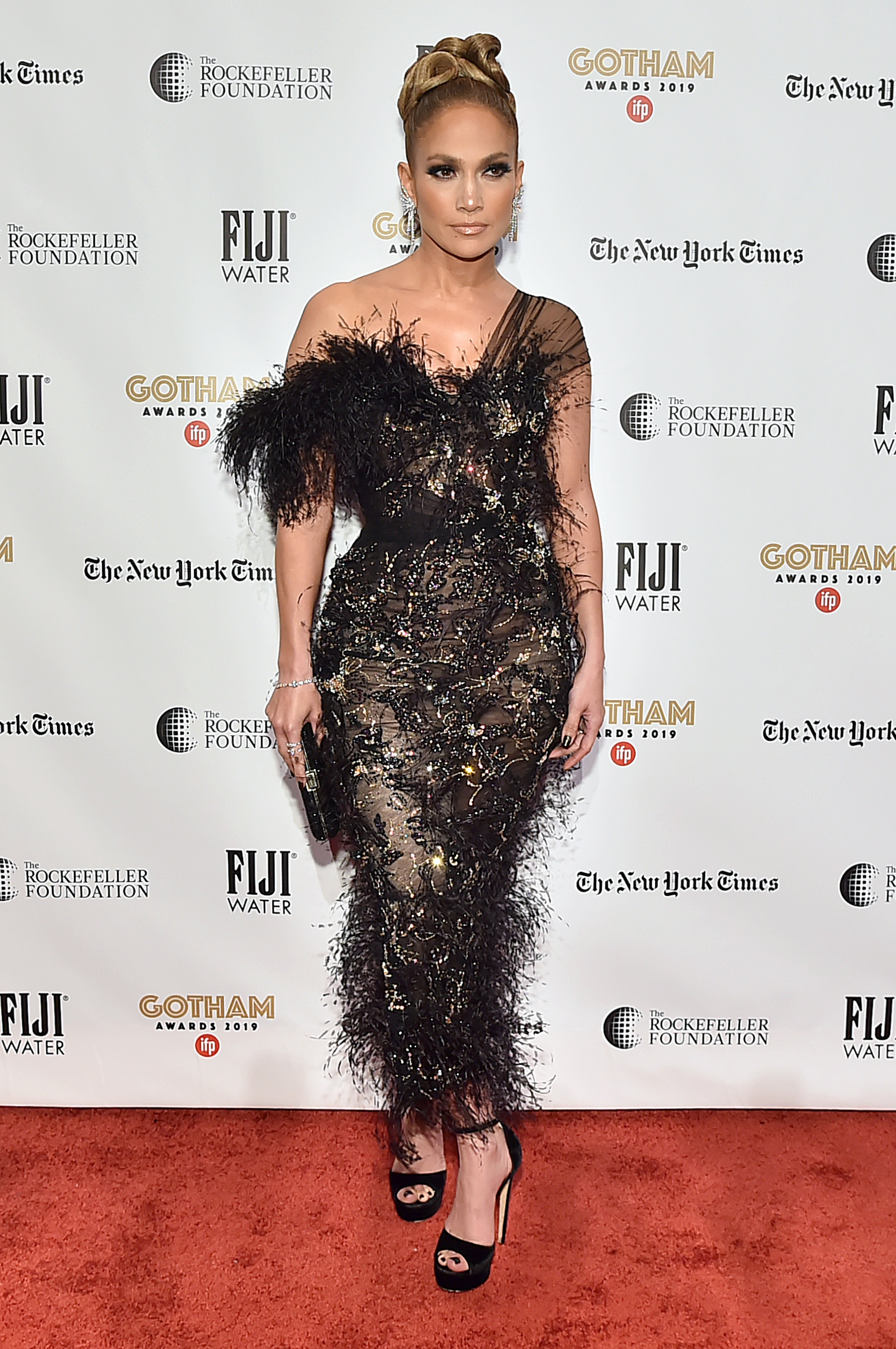 Jennifer's nails were polished white with gold flecks. On each of her index fingers, there were gold paintings of the number "24" and "2."
Kobe's Lakers' jersey number was 24, while Gianna's Mamba Academy team number was 2. She shared the picture of her nails on her Instagram with the caption:
"24 & 2 ??"
In the picture, Jennifer used both hands to hold onto a white cup with the initial "J" boldly written on it in gold color, revealing the jersey numbers on both index fingers.
Her fans and followers hit the like button and took to the comment section to say beautiful things about the art on her fingernails.
Kobe and Gianna were among the nine people that died in a helicopter crash in January.
Jennifer wasn't the only celebrity to pay tribute to Kobe and Gianna with her manicure as another celebrity had Kobe and Gianna's names written across their fingernails.
The American singer and songwriter, Beyonce, paid tribute not only with her performance that day but also with her beautifully polished nails. According to Hollywood Life:
"Bey painted her long nails purple, as a tribute to the Lakers, and had the name Gigi written across all of her fingers in silver sparkles on her left hand, while Kobe's name was written out on her right hand."
The memorial, which took place at the Staples Center, fondly called "the house that Kobe built," was indeed a memorable one as people from all over the world showed up to support the Bryant family.
At intervals, Kobe's close friends and family took to the stage to honor the basketball players who lost their lives last month.
Kobe and Gianna were among the nine people that died in a helicopter crash in January, while they were on their way to a basketball game at Mamba Academy.
Kobe and his 13-year-old daughter are survived by his wife, Vanessa Bryant, and three children, Natalia, Bianca, and Capri Bryant.