Jeannie Mai from 'The Real' and Young Jeezy Became a Couple Last Year — inside Their Love Story
Rapper Young Jeezy and "The Real" co-host Jeannie Mai have been making headlines ever since the first rumors of their romance hit the internet back in January 2019.
As most couples would have done, they kept the details of their relationship away from the public eye for a while. Still, their beautiful love story is definitely worth checking it, so here's a detailed timeline of Jeezy and Jeannie's romance.
YOUNG JEEZY AND JEANNIE MAI'S INITIAL RUMORS
Jeannie turned 40 years old on January 4, 2019. However, her birthday party took place a couple of weeks later. One of the people who attended the big bash was Malika Haqq.
On January 25, 2019, Malika uploaded a photo of the event to her Instagram account, showing her with boyfriend OT Genasis, Lori Harvey with her then-rumored partner Trey Songz, and Jeannie with Jeezy.
Another aspect that made everybody believe that "The Real" co-host and the "Soul Survivor" singer where dating was the caption: "3's Company."
Shortly after the party, Jeannie herself addressed the dating rumors on the show. She initially labeled Young Jeezy as a special person for her but admitted that they were not in a relationship. She said:
"You guys know that I'm multi-dating, and Jeezy and I hang out. He's very special to me. So, we don't really have a label to define what it is we're doing. We're just having a good time together."
THE CONFIRMATION: FIRST PUBLIC OUTING
The relationship between the rapper and the TV personality was kept under wraps for months. Thankfully for their fans, Young Jeezy hosted the SnoBall Gala in Georgia on August 22, 2019, and Jeannie Mai was by his side.
Jeezy is not only a rapper but also an entrepreneur and philanthropist, which is why he hosted the event to raise funds for his non-profit organization Street Dreamz.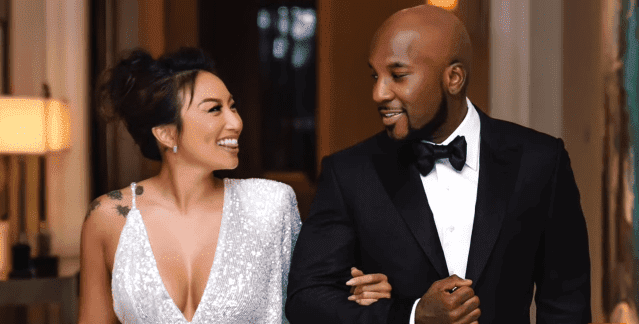 Jeannie and her rapper boyfriend made quite an entrance by walking arm-in-arm. He wore a classic, black and white suit and bowtie while she opted for a white dress with a beautiful leg slit.
According to People, the pair "were all smiles" through the night, proving one more time how wonderful their romance was even at that early stage.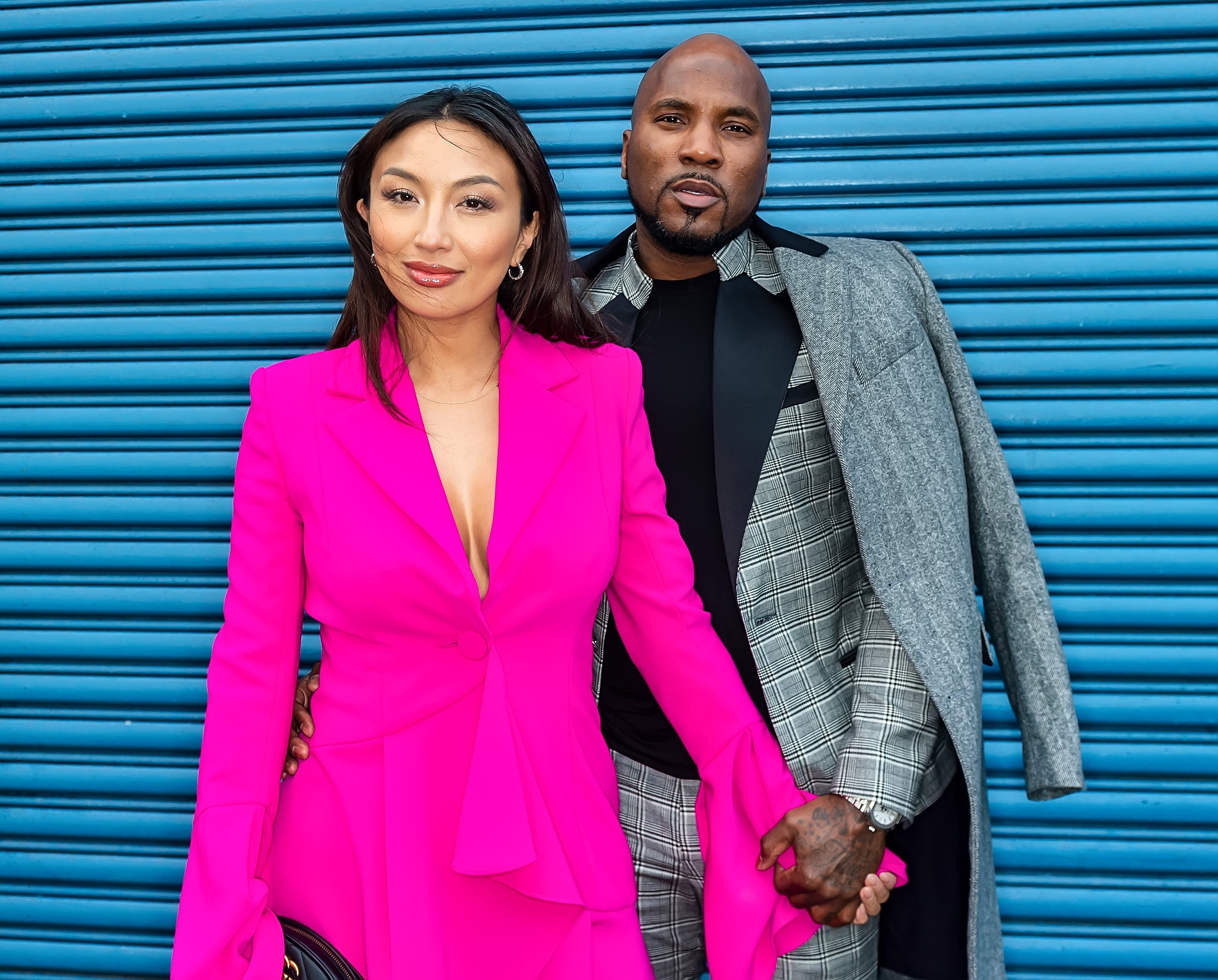 INSTAGRAM OFFICIAL
On September 4, 2019, Young Jeezy's girlfriend took to Instagram to make their relationship Instagram official! The image portrayed the rapper hugging Jeannie while they were both smiling at the camera.
Although the TV personality didn't include the location tag for the post, it was evident that they were having a great time at a beach.
On the same day, Young Jeezy also made their relationship official on his Instagram page. In his pic, both of them were wearing white outfits while posing with more serious looks on their faces. The spark, however, was as evident as it was in Jeannie's post.
JEANNIE TALKING ABOUT JEEZY ON "THE REAL"
After the couple confirmed their status publicly, photos and videos of them started flooding the internet. On September 16, 2019, Jeannie gushed over her new beau on "The Real," labeling him as her "equal."
She said that meeting him was one of the "most beautiful experiences" in her life and that they share similar traits, which she considers a significant aspect because she had been criticized for some of them in her past relationships.
One of the things she mentioned was their unusual first date. It happened at a Sushi restaurant and, after talking for a while, Jeezy surprised her with an invitation to dance.
After revealing that her boyfriend was an "amazing dancer," she said that he gave her a "homework assignment" that positively shocked her. The TV personality recalled:
"[Young Jeezy] goes, 'I want you to think about the last eight hours we just spent together and think about what do you envision us doing together. If this matches my notes, I will pursue you; if not, we're cool to be friends.'"
SPENDING HOLIDAYS TOGETHER
If there were any doubts about how serious Jeannie and Jeezy's relationship was, they cleared them up on Thanksgiving. The rapper uploaded a photo showing Jeannie and his family spending together the big event. For the caption, Jeezy wrote:
"Family over everything. Happy Thanksgiving, from ours to yours."
Christmas was also an exceptional date for the couple as they spent it together with the TV personality's family. In a video uploaded to Jeannie's Instagram, Jeezy appeared playing with his mother-in-law and making her do push-ups and drink tequila.
Nowadays, Young Jeezy and Jeannie Mai are still together, and their romance seems to be as good as possible. Fans cannot wait for them to take the next step and get engaged!