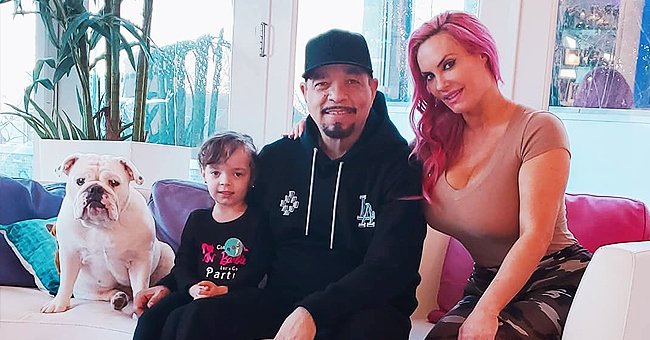 Instagram/coco
Ice-T and Coco Austin Pose with Their Daughter Chanel and Their Two Adorable Dogs in Living Room Photo
Swimsuit model Coco Austin delighted her fans when she posted a new photo on Instagram, which showed her loving husband, adorable daughter, and pet dogs.
The saying that "Family is all that matters" seemed to be the message that the Swimsuit model and television personality, Coco Austin, was trying to pass in her latest Instagram post.
The 40-year-old actress shared the beautiful family photograph, which included her husband, Ice-T, their 4-year-old daughter, Chanel, and their two pet dogs.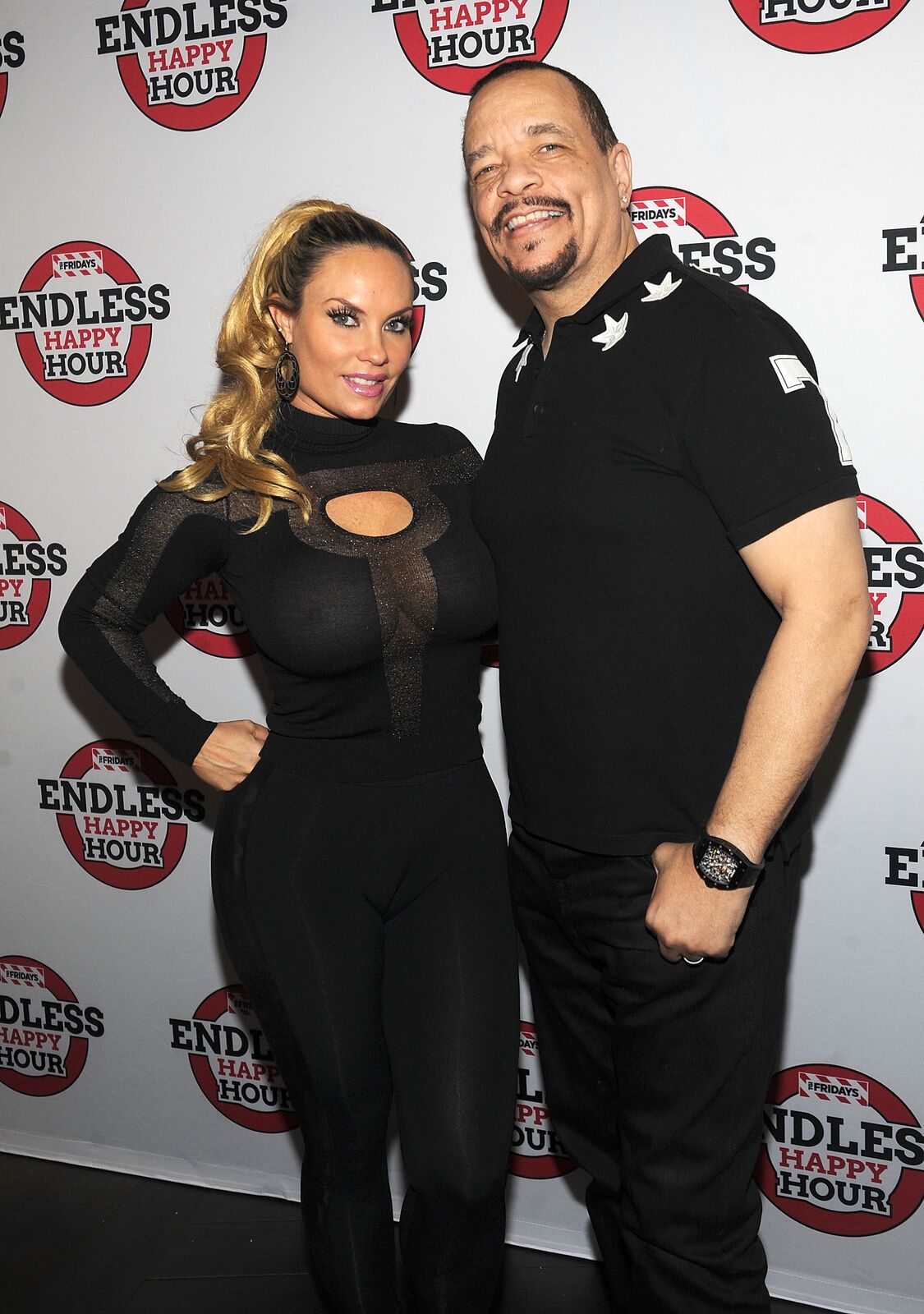 Coco Austin and Ice-T attend the TGI Fridays Endless Happy Hour With Ice-T TGI Fridays on March 3, 2017 in New York City. | Photo: Getty Images
They all posed sitting on a white sofa in their living room, with Coco, wearing a brown top and camo pants, holding her husband, who smiled, wearing a black face cap, and tracksuit.
Ice-T matched his all-black ensemble with white Nike sneakers. The cute Chanel, like her father, was also dressed in black and sat beside the rapper. Coco captioned the post thus:
"Family ❤"
She also added the hashtags, "Loves of my life," and "Ice Loves Coco" to her post's caption. Many of Coco's fans liked the picture, and made positive comments about it, with one fan asking about the name of her bulldogs.
Coco replied to the fan, revealing that the dogs' names are Maximus and Alexus and that they had their own Instagram page, @spartandmaxandlex.
With a view of the mother-of-one features on display in the lingerie, that was all the advertising that the fashion brand needed.
Coco loves to keep her fans entertained with her posts on social media, with most of the posts seeing her in sexy Swimsuits, which reveal her famous curves.
She kept up to that act on Valentine's Day Eve, when she shared sexy pictures, in which she wore black lingerie, again showcasing her gorgeous features. In the caption to the first post, she wrote:
"Mirror love....? Valentines lingerie idea."
Coco also made another post, in which she told her fans that in the next couple of days, they would see three different Valentine's outfits that she shot at home, which she was sure that they would like.
The posts were Coco's way of advertising the lingerie brand, Fashion Nova, who she tagged in all of the posts. With a view of the mother-of-one features on display in the lingerie, that was all the advertising that the fashion brand needed.
Coco is never shy to wear anything she feels comfortable in, even if it is a fishnet dress that leaves little to the imagination. That was exactly what the model wore for a Tampa pool party she attended with her daughter and husband.
The party held in the last days of 2019 at the Seminole Hard Rock Hotel and Casino. Coco matched her sexy look with a jeweled flesh-colored one-piece swimsuit. She accessorized with gold sunshades, a gold wristwatch, and matching stilettos.
Ice-T, on the other hand, continued to showcase his apparent love for black, wearing a black T-shirt, black shorts, and white sneakers, while Chanel looked adorable in a pink swimsuit.
Please fill in your e-mail so we can share with you our top stories!