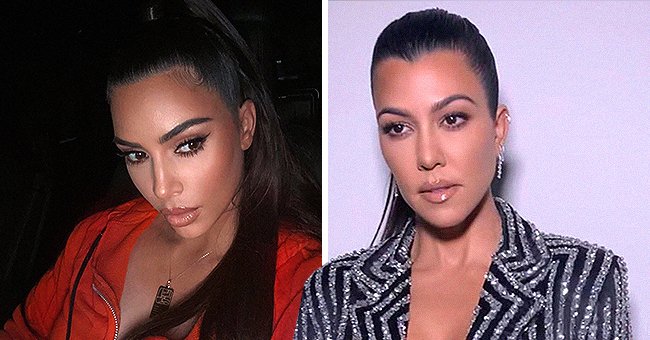 Instagram/kimkardashian. | Instagram/kourtneykardas.h
Kim & Kourtney Kardashian's Verbal Fight Turned Physical in a Sneak Peek of New 'Keeping Up With The Kardashians' Episode

With a month to go before "Keeping Up with the Kardashians" returns for a brand new season, a sneak preview promises an explosive start as Kim takes a swing at her sister Kourtney.
E! made sure that fans of KUWTK will remember it's premiere date on March 26, as the announcement accompanied scenes from the first episode of the show's 18th season.
THE FRICTION
In the video clip, tensions between Kim, Kourtney, and Khloé escalated to the point of physical violence, as things kicked off with a snarling session between Kourtney and Khloé.
When Khloé wanted to know why Kourtney had "an attitude," her sister snapped back that she should mind her own business. Khloé didn't take the comment lying down and fired back, "Then don't talk about it in front of me."
After trying to drag Kendall Jenner into choosing a side, matters escalated quickly between Kourtney and Kim as well.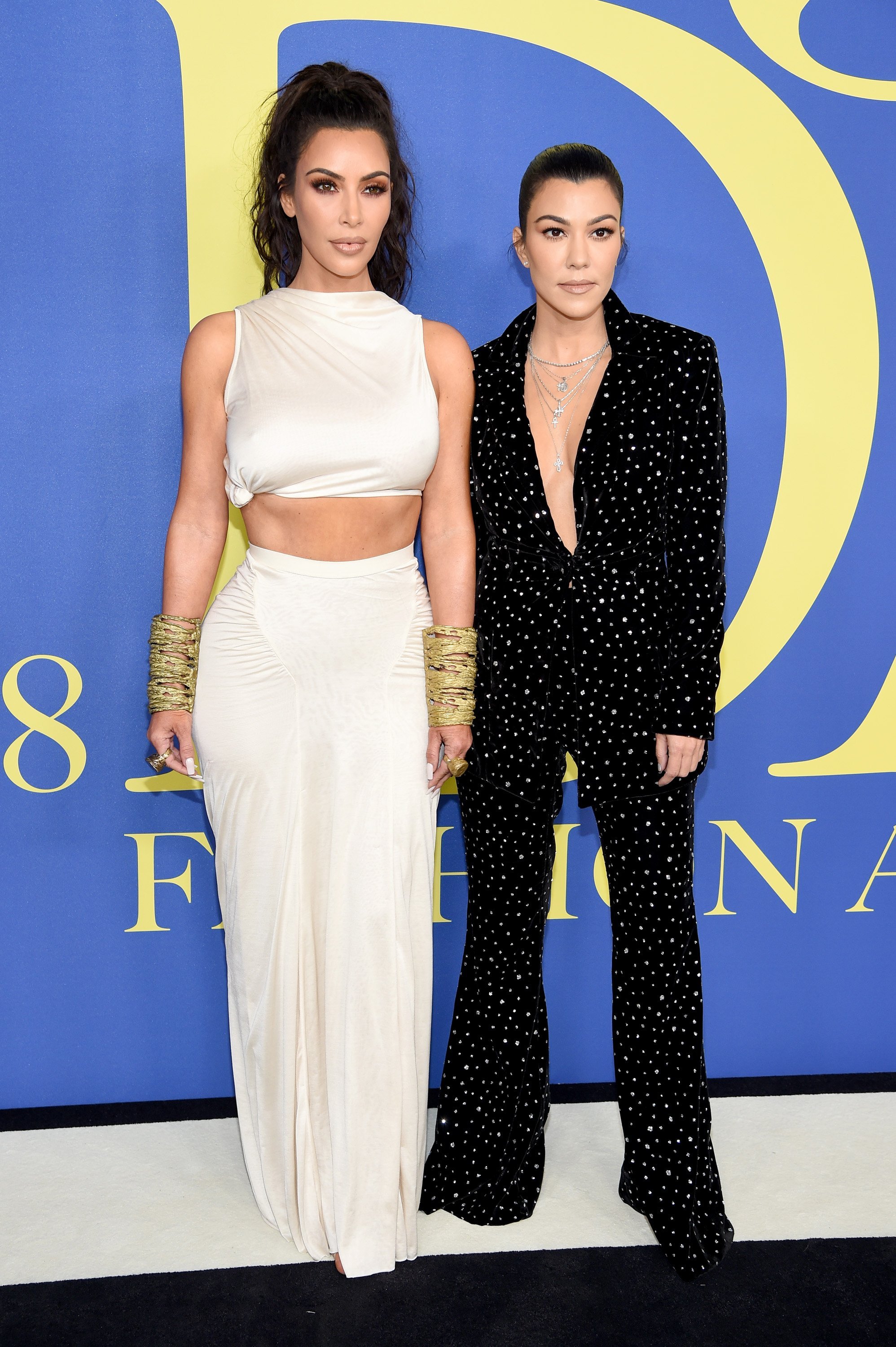 Kim Kardashian West and Kourtney Kardashian attend the 2018 CFDA Fashion Awards at Brooklyn Museum on June 4, 2018, in New York City. | Source: Getty Images.
KIM PACKED A PUNCH
In a shocking confrontation, Kourtney yelled at Kim for having "nothing to say," as she waved her finger at Kim before aiming at her with boxed water.
Furious, Kim retaliated. "Don't you ever come at me like that," she hissed before taking a swing at Kourtney.
The strain between Kourtney, Khloé, and Kim reared its head during an episode of their reality show in December last year.
A DIFFERENCE IN OPINION
Kourtney had reportedly shown up for filming with a hickey, but when she refused to open up about the situation, Khloé and Kim got upset.
The situation got worse when Khloé caught Kourtney lying about her whereabouts, which caused them to feel shut out of Kourtney's life.
Having to read about Kourtney's doings online, when she's so "secretive" with Khloé and Kim, didn't sit well with them.
The other reason the pair became angry, is because it's their "job" to share their lives on the show. And since Kourtney felt unwilling to share "every single thing" in her life, they threatened to kick her off the show.
KOURTNEY DECIDES TO STEP BACK
Even though they can't actually fire Kourtney, she decided to temporarily leave on her own. During an interview with Entertainment Tonight last year, Kourtney revealed she would take a step back from the 18th season of KUWTK to "spend more time as a mom."
The Kardashian sister fights also recently made the news for another reason. In January, the Jonas brothers spoofed a Kardashian squabble in an epic video.
SPOOF WORTHY FIGHTS
The two brothers reenacted a scene from KUWTK, wherein Kim repeatedly pummeled Khloé with a purse while yelling at her not to be "rude."
With the audio taken from Kim and Khloé's fight, Nick and Joe lip-synced the words as they got into character during the funny clip.
Nick Jonas replaced Gwen Stefani as a coach on "The Voice" for it's 18th season, which premiered on Monday, and he had his hands full with fellow coach Blake Shelton.
THE AMBUSH
When both the stars turned their chairs for a contestant, Blake let Nick state his case first before bringing out the big guns.
To tip the scales in his favor, Blake had an adorable puppy brought out to him on the show so he could win the contestant's favor. However, it turned out to be for nothing, as the contestant went for Team Jonas.
Please fill in your e-mail so we can share with you our top stories!