Blake Shelton Hilariously Tries to Steal 'The Voice' Singer from Nick Jonas by Using a Puppy
On Monday, "The Voice" premiered the first episode of season 18 starring new coach Nick Jonas. A contestant on the show quickly forced Jonas to compete with long-term coach Blake Shelton.
During this week's episode of "The Voice," Salt Lake City, Utah resident, Tate Brusa,16, took to the stage. The teenager sang a wonderful rendition of Ed Sheeran's "Perfect."
Both Shelton and Jonas turned their chairs at the last moment to try and win Brusa over. The country singer explained his delayed move stating: "I was gonna try to play this cool and wait 'til the last minute, and then he [Jonas] turned his chair."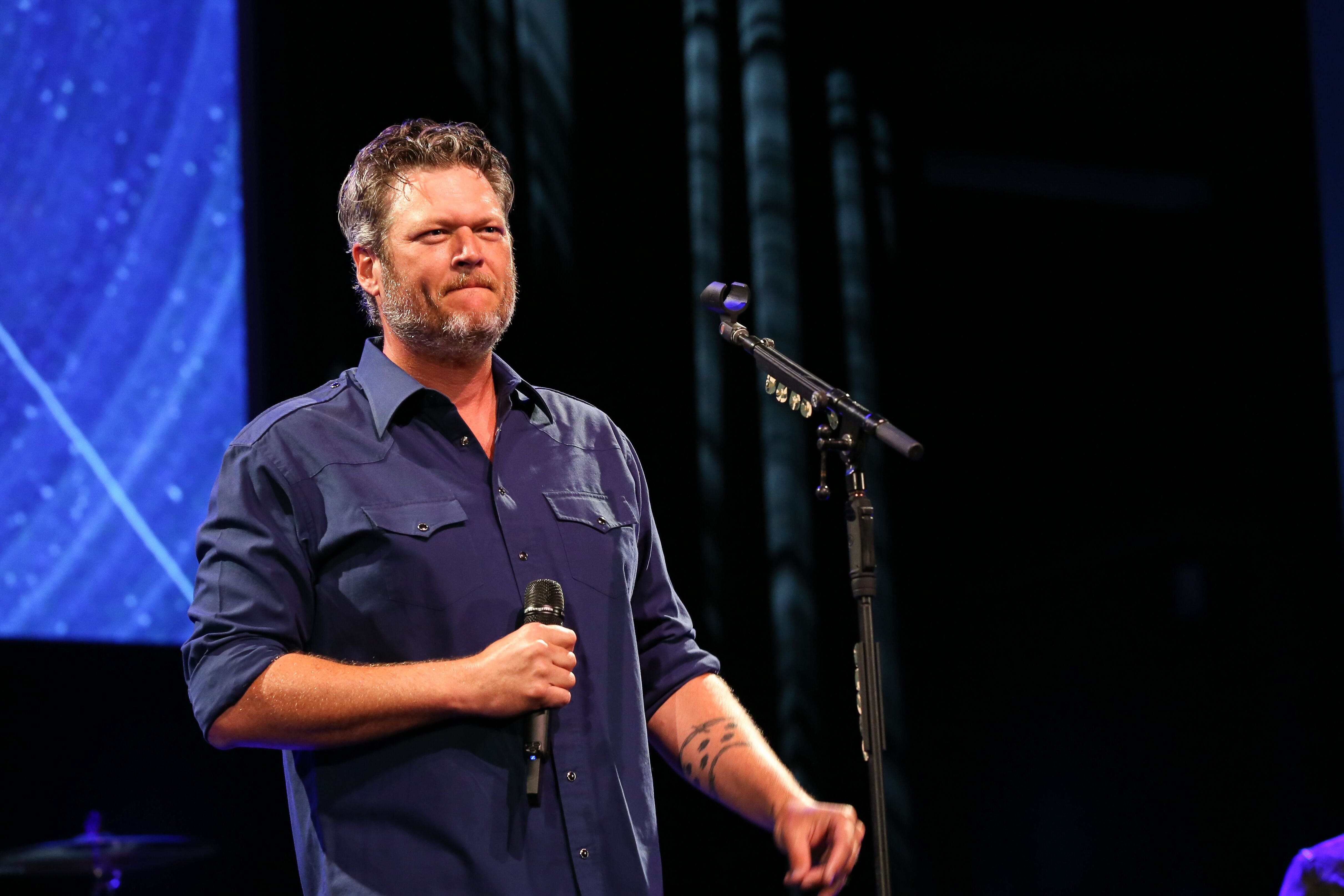 Jonas fights for first team member
The "Nobody But You" singer continued: "So there's no way I'm gonna let him get away with this." The country singer's plan was to let Jonas give his pitch before he tried his best to gain Brusa for his team.
We could do great things together
Fellow coach John Legend vouched for the Jonas Brothers member. The "All of Me" singer explained how Jonas would offer the teenager great advice as someone who gained music industry experience at a very young age.
Nick coaches contestant on stage
The country singer's opponent proved his prowess by joining Brusa on stage to give him some "real-time coaching." The pop singer told the teenager that he could help with honing his vocal capabilities.
Jonas even shared how he recalled struggling with his performances during the difficult period of time after his voice changed when he was 16. He advised the teenager to focus on his posture when singing before he demonstrated what he meant using the contestant's guitar.
Doing great things together
The young singer was then given a chance to sing a bit again while the coach played the guitar for him. The boy band member promised Brusa that they "could do great things together."
Shelton brings out a puppy
When Shelton's pitch time came around he acknowledged that he was at a "disadvantage." Then an adorable puppy was brought out to the country singer.
Clarkson taken by puppy
As Shelton brushed the puppy, fellow coach Kelly Clarkson came over to pet the little dog and swoon over it. The country star hilariously used the puppy as a weapon against Priyanka Chopra's husband.
Blake threatens contestant
He jokingly threatened Brusa by letting him know that if he didn't choose Shelton as his coach, the dog would be taken back to the animal shelter. Sadly, all his antics were for nothing as the contestant chose to be on Team Jonas.
.@NickJonas joining an artist on stage… you love to see it. 😍 #VoicePremiere pic.twitter.com/BliOReHs9Q

— The Voice (@NBCTheVoice) February 25, 2020
Jonas hazed on The Voice
During the episode, Jonas was blocked by Legend, hazed by Shelton, and the show's staff pranked him. The singer's chair was turned around before he could sit back down, causing Jonas to nearly fall off.
Nick replaced Shelton's girlfriend
The boy band member joined "The Voice" for this season after Shelton's girlfriend, Gwen Stefani, left after only one season. "The Voice" airs on Mondays and Tuesdays at 8 p.m. PT/ET on NBC.