Ivanka Trump Shares Throwback Photo in Black Dress & Fans Praise Her Style
Ivanka Trump's sense of style never seems to go out of fashion. The presidential daughter recently shared a throwback photo of herself in a black dress, and fans were quick to praise her style.
She posted on her Instagram an old photo of herself in a dramatic black-and-white photo. She donned a black dress while holding a cup of coffee.
"Friday morning mood," she captioned the photo, which she shared with her nearly six million followers. The picture amassed more than 250,000 likes in just four days.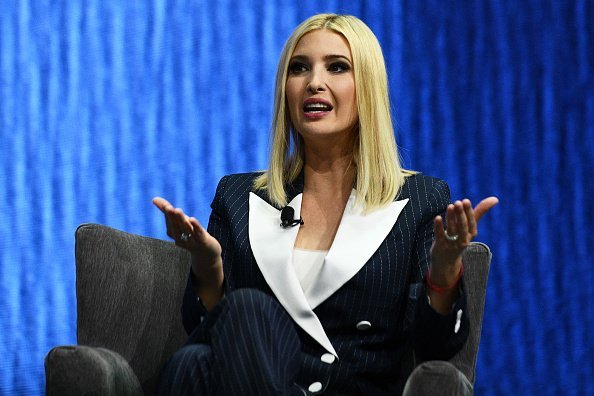 PRAISES
For her fans and followers, Ivanka oozed with elegance and class in her photo. The post drew a lot of compliments and positive praises.
"Ivanka in beautiful contemplation mode," one of Ivanka's Instagram followers posted. Others commented on how gorgeous and queenly she looked.
As soon as her name landed on news pages, Ivanka's sense of style has been a talk of the town, all the way to when she joined the White House. As one of the presidential children, she carried her fashion sense to the top.
STYLE EVOLUTION
Her sense of fashion started in the 90s as among the New York socialites. She commands a presence in the spotlight, as she became a model just like her mother, Ivana.
Her modeling career gave her enough knowledge on what to wear in every occasion. She carried her sense of style for years until she became a successful career woman, running a  jewelry and fashion business.
While societal issues caught up with her, Ivanka's fashion remains on point.
DRESS TO IMPRESS
In the White House, she took over as an advisor to her father, President Donald Trump. She continued to show her elegance and flair even under pressure, as reported by US Magazine.
As the second oldest child of the president, Ivanka, who is married to Jared Kushner, is expected to attend several events, as reported by Insider.
She is constantly dressed to impress, and most of her clothes are all in designer ensembles, including long gowns and pantsuits.
While societal issues caught up with her, Ivanka's fashion remains on point. From the walls of the White House, Congressional Halls, and out-of-county official meetings, she wore pricey ensembles like the pro that she is.
For her visit to Hyderabad House in New Delhi, India, on February 25, she donned a white silk sherwani designed by Anita Dongre.
On another occasion, the senior advisor wore a silk pale blue Proenza Schouler dress covered in red florals with red pumps.
While Ivanka continues to draw people's attention to her dress, she is no stranger to more serious controversies. She was once criticized after she posted a Father's day greeting with a mix of political messages.