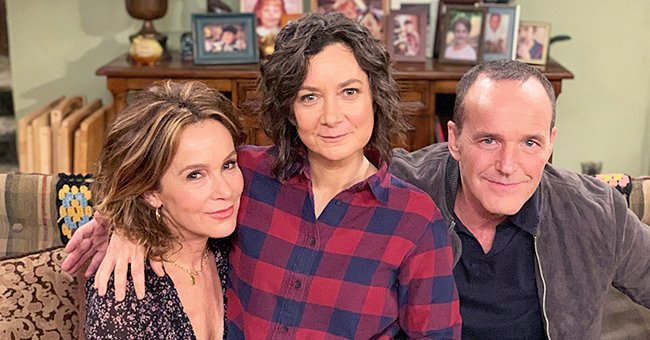 twitter.com/TheConnersABC
Jennifer Grey from 'Dirty Dancing' and Husband Clark Gregg from 'Captain Marvel' Guest on 'The Conners' as Married Couple
Jennifer Grey and Clark Gregg joined the Conner family in the latest episode. The unconventional storyline saw Jackie get herself into a possible three-way relationship with the guest couple.
On Tuesday, fans of "The Conners" enjoyed as Marvel's "Agents of S.H.I.E.L.D" Clark Gregg and 1987's "Dirty Dancing" star Jennifer Grey graced the screen on ABC.
The married couple plays a fake couple named who is interested in having Jackie (Laurie Metcalf) as more than a friend when the three hit it off during an outing.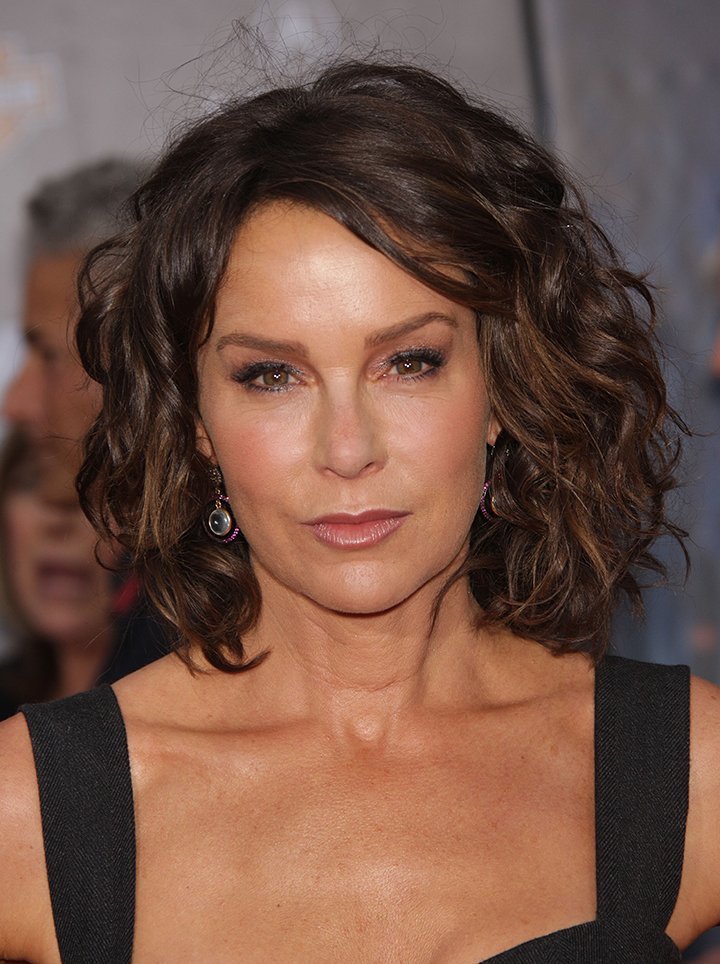 Jennifer Grey attends the world premiere of "The Avengers in Hollywood, California on April 11, 2012 | Photo: Getty Images
Jackie's bizarre situation
According to ABC's press site, the episode is titled "Bad Dads and Grads." In an Instagram preview, we see as Jackie gets spoiled by the couple with an enviable spa day.
A humbled Jackie later feels obligated to pay the couple back with money — but that's not what they want. Instead, they'd prefer if she'd consider joining them as a third in the relationship.
Other episode details
The episode also covered as Darlene Conner (Sarah Gilbert) announced to her kids that she and boyfriend Ben would be attempting to have another baby. They don't receive the news very well.
It wasn't Grey's first time on the network. The actress was the winner of "Dancing with the Stars' " 11th season back in 2010. Just last year, she guest-starred on "Grey's Anatomy."
Gregg's history with ABC
Gregg's been on ABC's "Agents of S.H.I.E.L.D" as Phil Coulson since its start in 2013. The pair join celebrities like Mary Steenburgen, Juliette Lewis, and Matthew Broderick, who also guest-starred on the show.
Like many of her colleagues, Grey has been in the entertainment industry since her youth. The star played Frances "Baby" Houseman, the daughter of a wealthy doctor, in "Dirty Dancing.
Grey after "Dirty Dancing"
After her big hit, Grey remained in the industry in various ways. Between 2008 and 2014, she voiced characters for the cartoon "Phineas and Ferb." Her last film role was in 2019's "Bittersweet Symphony."
Grey also made an appearance in the "I am Patrick Swayze" documentary, which was released 10 years after the actor's death. Swayze was Grey's co-star on "Dancing With the Stars."
The documentary aired on the Paramount Network on August 18. Demi Moore and Rob Lowe also paid tribute in the movie and spoke about working with Swayze. RIP Swayze.
Please fill in your e-mail so we can share with you our top stories!