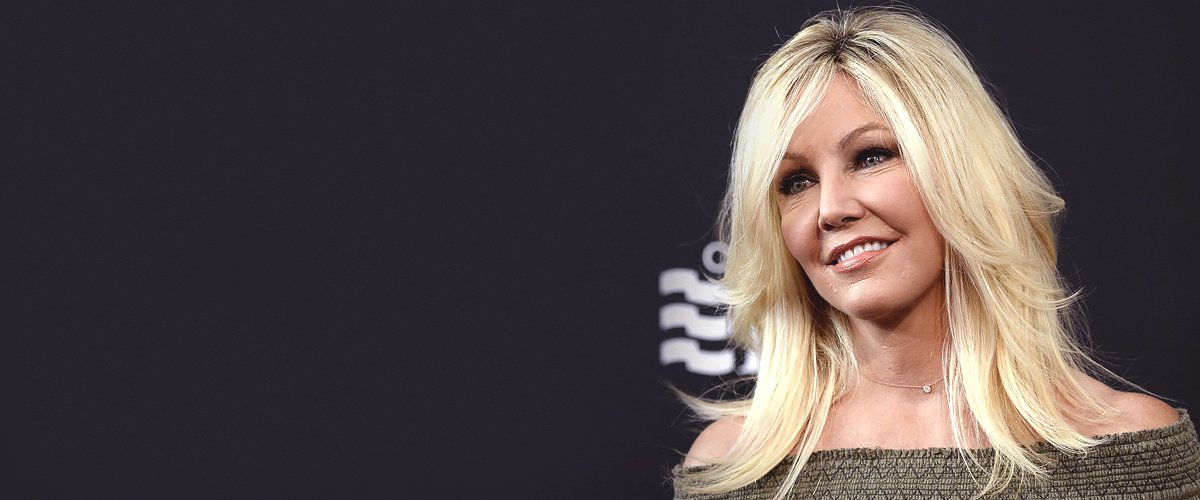 Getty images
Heather Locklear's Rollercoaster Life after Her Famous Role on 'Dynasty'
American actress Heather Locklear starred in the television drama, "Dynasty" for nine seasons, paving her way to stardom as the young, stunning Sammy Joe from the Carrington dynasty. However, her swift rise to fame went downhill just as easily.
For years, 1980s star Heather Locklear was the ideal spec of nearly every ladies' fantasy, with her blond locks, stunning figure, and a fairytale romance history with two of the most notorious Hollywood Prince Charmings.
With time, however, the actress's name has become a whisper in the winds, with recurring bouts of controversies and scandals.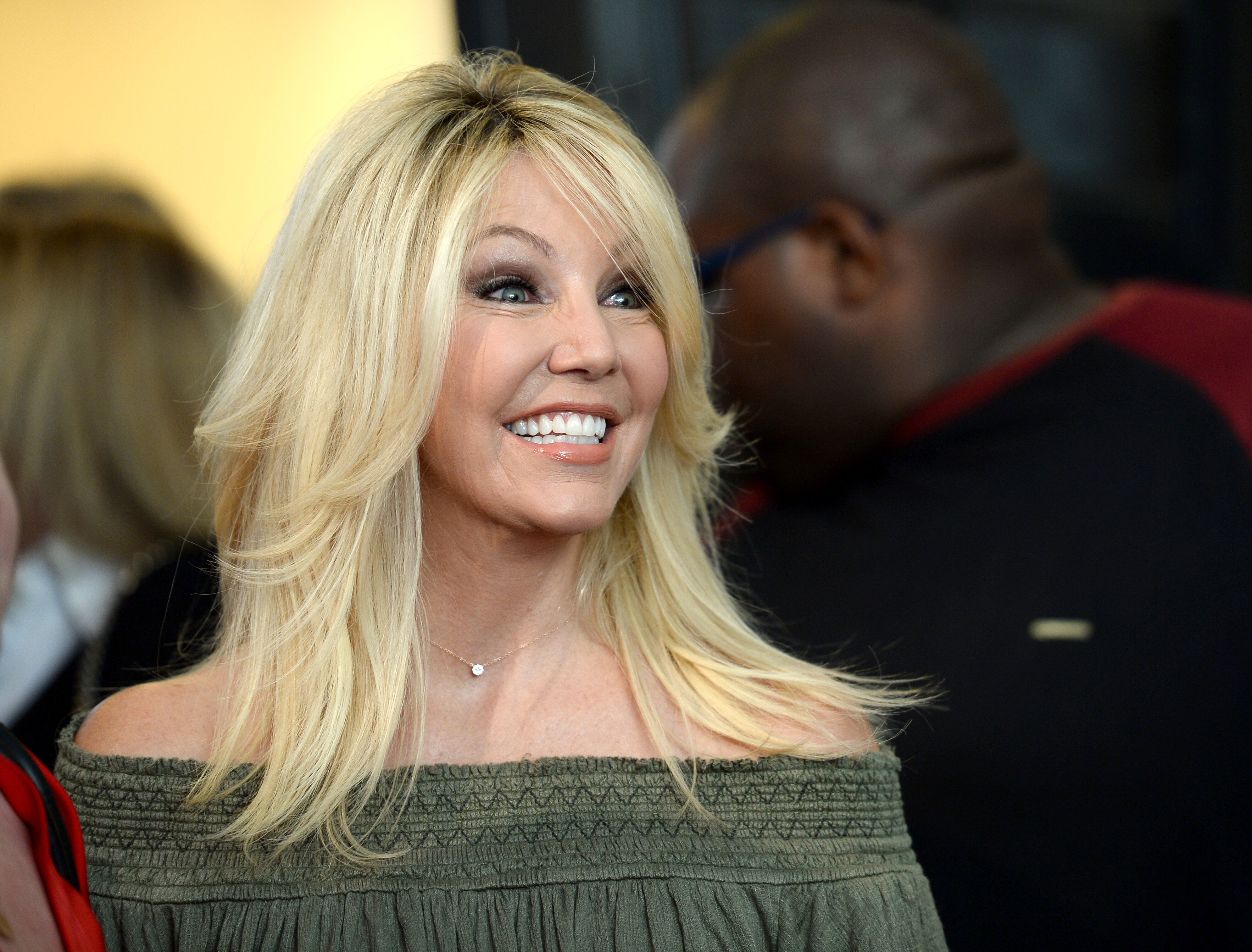 Actress Heather Locklear attends TLC "Too Close To Home" Screening at The Paley Center for Media on August 16, 2016 in Beverly Hills, California | Photo: Getty Images
TROUBLED LIFE AFTER DYNASTY
Since her run on "Dynasty," the 56-year-old has struggled with several vices, including anxiety and substance abuse. Her adopted unhealthy habits that have notably cost her fame, relationships, friends, and her health.
The former model has been in and out of rehab and mental facilities in a bid to regain her sanity. In addition, she's lived through two divorces, and a record number of boyfriends, with each relationship taking the same pattern.
Heather has experienced her fair share of police face-offs, getting arrested several times in the last decade. Her offenses, ranging from domestic violence against relationship partners, battery, assaulting cops, drunk driving, hit-and-run, and multiple counts of substance abuse have put her on the watch list of the Ventura County Police.
Following several death threats to cops responding to 911 disturbance calls, and suicidal attempts when confronted in her home, the icon's apartment was declared a hazardous zone to emergency responders. The Ventura County Fire service also proclaimed the mother of one unfit to own a firearm.
Although the star denied most of the charges, she got fixed with an extended stay in a psychiatric hospital last September for her misdemeanor as per court order.
Since completing her term, the actress has appeared to be on the mend, committing fully to therapy for the first time, as reported by her health provider.
PROJECTS AND BIG ROLES AFTER "DYNASTY"
Following her stint on "Dynasty," Heather Locklear returned for a spin-off mini-series titled "Dynasty: The Reunion" two years later.
She has since landed roles in "Melrose Place" as Amanda Woodward, "Fantasy Island," "The Love Boat," "Rich Men, Single Women," and "Hotel," all of which were "Dynasty" producer, Aaron Spelling's productions.
She also had run-ins with actor, producer and director, Mike Myers, on several Wayne's World skits. Some of her other gigs include "Spin City," "Scrubs" "Uptown Girls," "Two And A Half Men," "LAX," "Boston Legal" "The Perfect Man," "Hot In Cleveland," "Franklin & Bash," "The Game Of Love," and most recently, Tyler Perry's 2016 drama, "Too Close To Home."
PERSONAL LIFE
Heather Locklear was born on September 25, 1961, to parents, Diane and Bill Locklear, in Los Angeles, California. She kicked off her career as a model while in college, also doubling as the school store's commercial rep.
The UCLA alum delved into acting with small roles in "CHIPS," "Eight is Enough," and other earned acting gigs. However, her breakthrough role came in 1982 on the cop show, "T.J. Hooker."
For the most part, her life has been plagued with depression, anxiety, substance abuse, two divorces, multiple breakups, and legal troubles, yet, she has managed to stay scandal-free in the past few months, which was a great improvement.
HEATHER LOCKLEAR'S MARRIAGES AND DIVORCES
The one-time screen goddess has been married and divorced two times. Heather Locklear's husbands were notably two of Hollywood's trailblazing rockstars. First, she became musician, Tommy Lee's spouse in 1986, a year after they ran into each other at an REO Speedwagon concert.
The couple spent seven years together before their marriage ended following the Motley Crue bandmate's cheating scandal.
A year after her split from Tommy Lee, Heather Locklear tied the knot with Richie Sambora, a guitarist. The pair welcomed a daughter about three years into their marriage.
The icon's second marriage ended in 2006 when she filed for divorce after twelve years of being one of Hollywood's most enduring couples.
ENGAGEMENT TO JACK WAGNER
The star began a long term relationship with actor Jack Wagner, who starred alongside her in the movie, "Melrose Place." The two got engaged in 2011 four years into their romance.
However, their marriage fantasy was short-lived, as they broke off the engagement in November that same year. Fans were left heartbroken by the turn, as most anticipated a real-life wedding after watching their fairytale marriage on the set of "Melrose Place" years earlier.
HEATHER LOCKLEAR'S DAUGHTER
The '80s idol has been in other relationships ever since, but none has evolved into a serious romance. Heather Locklear, today, is the proud mother to her daughter, Ava Sambora, while striving to remain sober.
The duo have maintained a loving relationship despite the movie star's numerous scandals and involuntary psychiatric-hold. The young damsel, who turned 22 last October, grew up to be a strong woman with the heart of an angel.
The 22-year-old has been the source of her mom's inspiration, standing by her every step of the way as a driving force to become better.
Please fill in your e-mail so we can share with you our top stories!