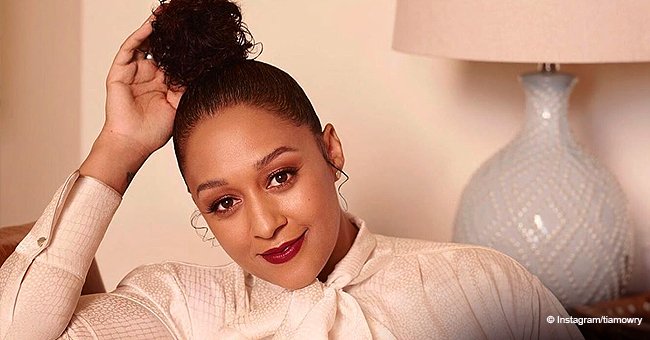 Instagram/tiamowry
Tia Mowry from 'Sister, Sister' Speaks on Desire for Black Women to Take Part in Wellness Conversations
Tia Mowry took to Instagram to thank Harper's Bazaar after the magazine published the story of how she created "ShopAnser," as well as her take on Black women joining the wellness conversation.
In Tia Mowry's post, she shared a picture from Bazaar Magazine, which featured her photo and the headline of her interview about Black women becoming a part of the wellness conversation. She captioned the post thus:
"Thank you @harpersbazaarus, for the amazing story on why I created @shopanser! Link in bio [emoji]."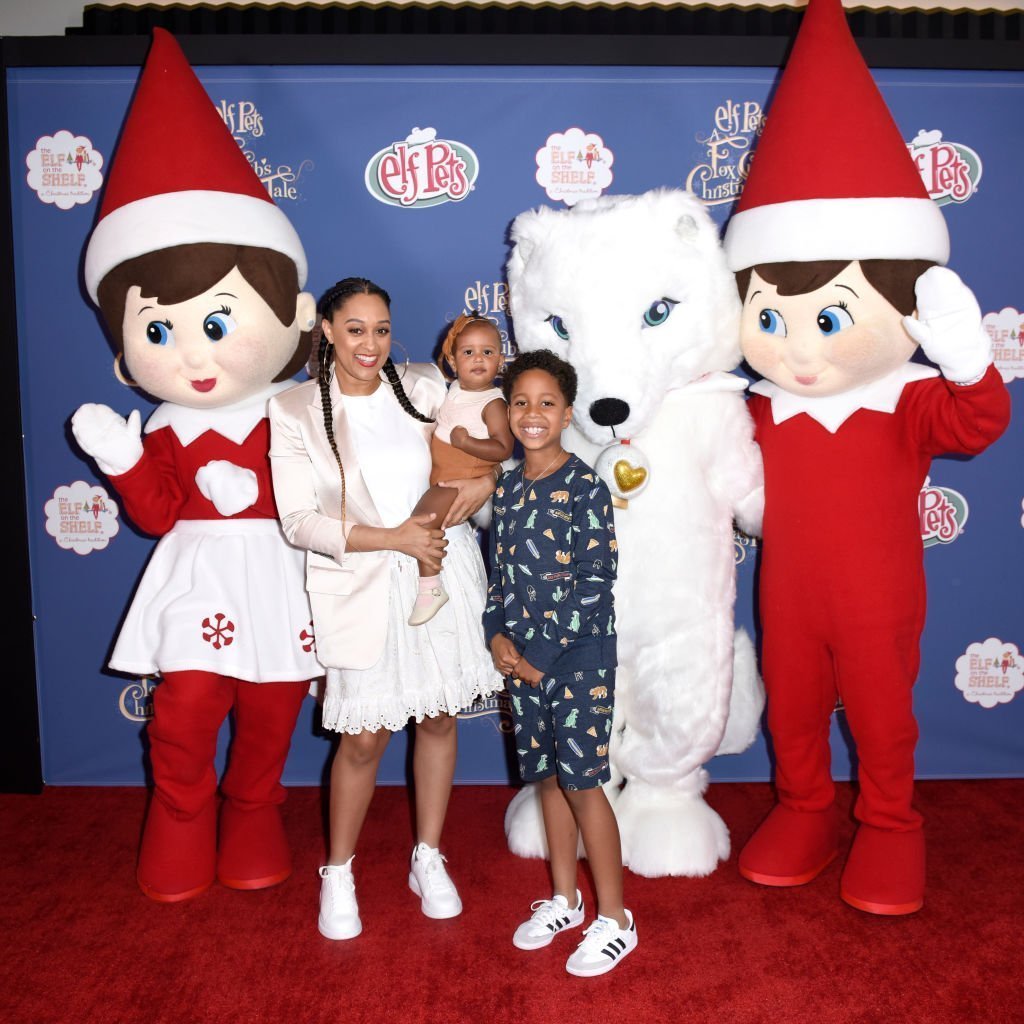 Tia Mowry with her two children, Cree and Cairo Hardrict attending the advanced screening of "Elf Pets: A Fox Club's Christmas Tale" in June 2019. | Photo: Getty Images
During the interview with Bazaar, Tia Mowry said that she started ShopAnser due to the difficulty she continues to face in her battle with endometriosis, a painful disorder, which affects the uterus of a woman. It thus made her begin to explore the women's wellness market. She also said:
"I started to see that the market space, and just brands in general, did not have any representation at all. Basically, I was like, 'Where the Black girls at?'"
Tia added that it wasn't just Black women who were absent in that space, but also women of diversity. This made her determined to change the status quo and make the market space inclusive.
Tia also wanted to be able to pass a message to the women who didn't feel included or recognized that they could be involved in that space.
Tia Mowry has given her audience, mostly Black Women, the motivation they need to embrace their natural beauty in a world of Eurocentric beauty ideals.
Tia Mowry's decision to join the wellness market has paid dividends, as she soon debuted Anser, her self-care line, which features a collection of multivitamins patented for men, women, mothers, and children.
Another aspect that made it easier for Mowry to navigate into the wellness market is her natural hair, which the actress has embraced since she came into public consciousness starring in "Sister, Sister," alongside her twin sister, Tamera.
Tia has also kept her followers on social media updated with the relationship she has with her hair, giving her audience, mostly Black Women, the motivation they need to embrace their natural beauty in a world of Eurocentric beauty ideals.
An example of that was seen in a recent post made by Tia, in which she shared a selfie of herself makeup-free, and also revealed her new low-cut look.
In the caption to the post, Tia said, "It was time!" along with the hashtags, short hair, don't care, no filter, and no makeup. She also added "This.Is.Me." and said that self-care isn't selfish.
That wasn't the first time that Tia Mowry had gone on a low cut. In 2012, she had a similar pixie look after the birth of her first child with her husband, Cory Hardrict.
Tia Mowry is a mother of two children, son, Cree Hardrict, who is eight years old, and one-year-old daughter, Cairo Tiahna Hardrict.
Please fill in your e-mail so we can share with you our top stories!