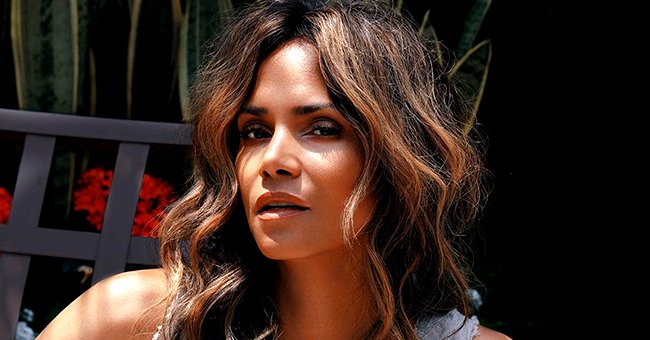 Instagram/halleberry
Halle Berry's White Swimsuit Leaves Little to the Imagination in Sultry Poolside Pic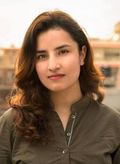 Hollywood beauty Halle Berry stunned her fans with yet another raunchy snapshot upload on her social media, donning a revealing swimsuit.
Iconic actress Halle Berry is no stranger to sharing bold and sensuous photos of herself on her social, and she did it again with her recent Instagram post. Her fans seemed to be impressed and they can't stop gushing about how gorgeous the star looks in the outfit.
The snapshot shows the "Die Another Day" star sporting a teasing white swimsuit that reveals her toned body and leaves little to the imagination. Berry is seen lying on her side as she delivers a sensuous pose for the camera.
A REAL FITNESS ENTHUSIAST
For the photoshoot, Berry also accessorized herself with a pair of stylish sunglasses that added to her glamorous persona and perfectly complemented the bold avatar she sported for the shoot.
The 53-year-old actress also confirmed to her fans that the shot was taken during a mini-vacation she was currently taking. She captioned her post, "Somewhere on a [mini-vacay]," choosing to keep her vacation destination private.
Berry regularly posts photos of herself showing off her fit body. She is also one of the most vocal celebrities on the internet when it comes to fitness. Earlier this month, she even shared a post that was dedicated to fitness.
Hashtagged "Fitness Friday," the post sees Berry holding a workout pose, which helped her improve focus and build stamina. "Sometimes just holding a pose is an equally effective way to build strength, stamina and to get that heart rate up!" she wrote in the caption.
WHAT MAKES HER FEEL BEAUTIFUL
Previously during an interview, the star who has now achieved a near-perfect body opened up about her pregnancy and the joys of motherhood. Speaking to "InStyle," Berry claimed that she thought she looked her best during her pregnancy days.
"Honestly, I felt the sexiest during both my pregnancies. Knowing that someone would always be counting on me made me a better person."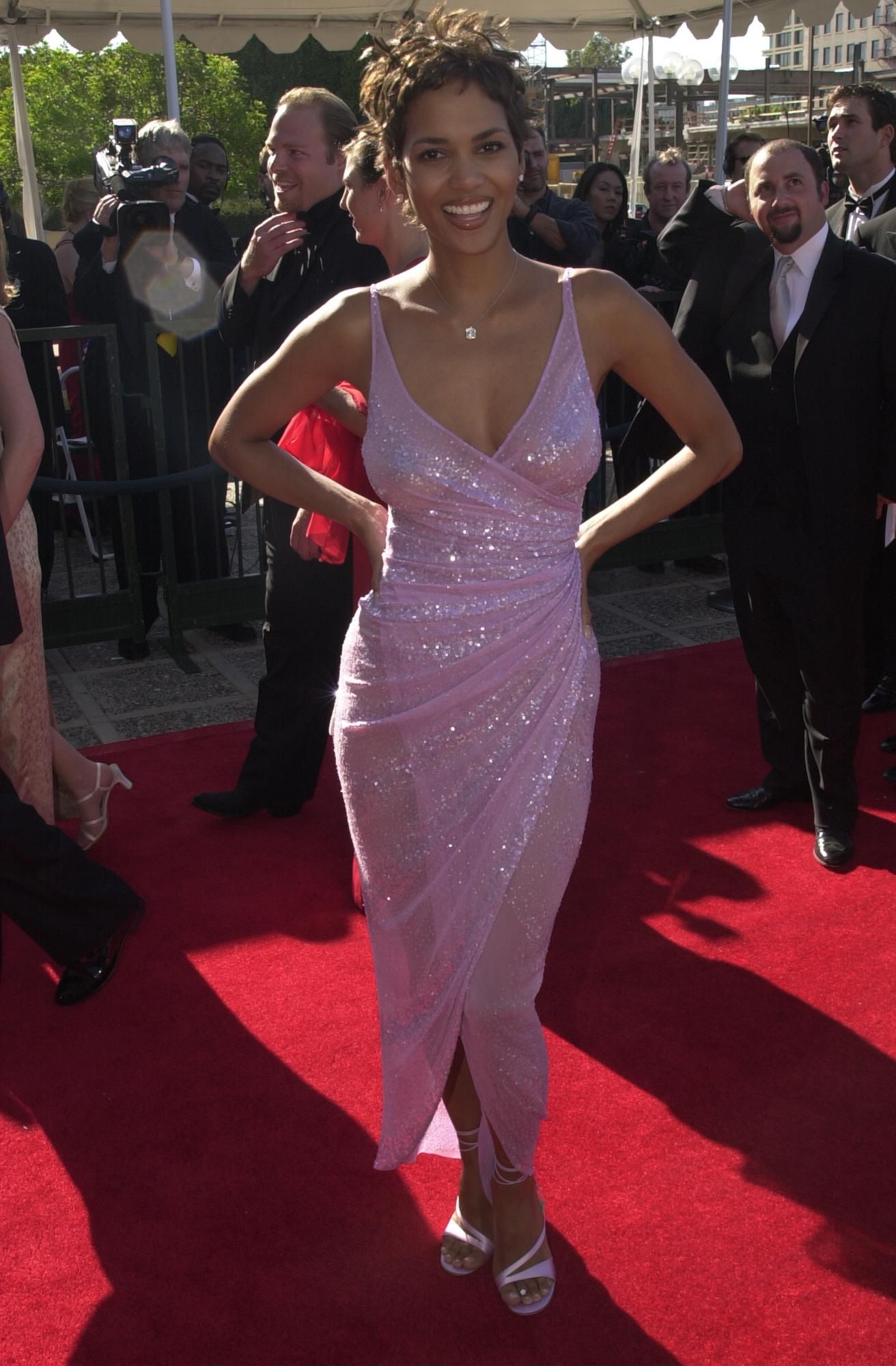 Halle Berry at the Creative Emmy Awards in California on August 26, 2000. | Source: Getty Images
During the same interview, Berry even admitted that she might have had as many as five children had she started becoming a mom much earlier. She loves being pregnant so much that she considers herself a perfect surrogate.
The Oscar-winning actress also opened up about her most recent work, a movie titled "Bruised," which was her directorial debut. Berry explained that the project was a risk she dared on taking and was proud of it.
Earlier, "Healthline" also reported about one of Berry's Instagram stories, which is now unavailable, which revealed that might be following a keto diet as well to stay in shape.
She also revealed at the time that she often cheats on her diet. According to Berry, cheating on one's diet plays an important role in maintaining a proper diet.
Please fill in your e-mail so we can share with you our top stories!