Joseline Hernandez Tears up in Saying Ex Stevie J Tried to 'Take Away' Daughter Bonnie Bella in Recent Episode of 'Marriage Boot Camp'
The February 20 episode of "Marriage Boot Camp: Hip Hop Edition" left the show's star, Joseline Hernandez, in tears after she suggested that her ex,  Stevie J., had demanded full custody of their daughter, Bonnie Bella. 
The "Puerto Rican Princess" Joseline Hernandez could not control her tears when she opened up about the current custody situation of her daughter, Bonnie Bella. 
Tears welled up in the reality star's eyes during a recent episode of "Marriage Boot Camp: Hip Hop Edition" when she hinted that her ex, Stevie J., had demanded full custody of Bonnie. 
ON GOOD TERMS
Previously, the reality star shunned the media outlet "Bossip" for spreading the false news that a judge had granted the full custody of their daughter. In an Instagram post, Joseline made it clear that the custody belongs to her and Stevie. 
Meanwhile, Stevie took to Instagram to share that he and Joseline were co-parenting their daughter and that things were going smoothing between them. 
While the new season of the reality show is primarily focused on Joseline's relationship with her current partner, DJ Balistic Beats, it also gives the fans an inside look at her custody battle with Stevie.
Following their feud, the star herself made it clear in the past that she and her ex are "cool" in an interview with "Hollywood Life." According to her, co-parenting her daughter with Stevie is "fun."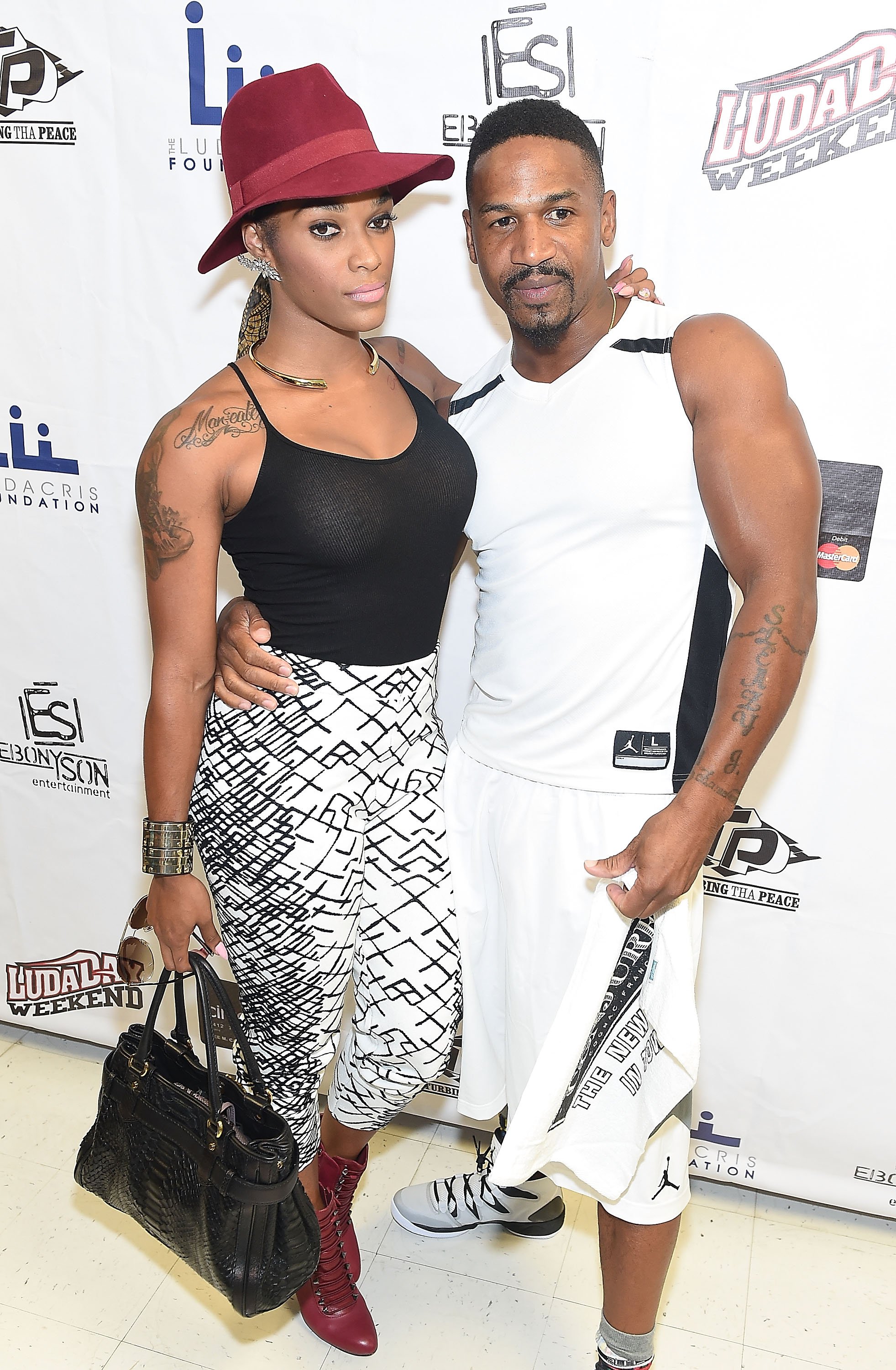 CO-PARENTING WITH EASE
Joseline and Stevie's feud dates back to May 2019 when Stevie accused Joseline of keeping their daughter away from him. However, Joseline told "Hollywood Life" at the time that things weren't as bad between them as they seemed.
" We are doing such an amazing job of co-parenting and everything is just, everything is cool with us."
Although the former couple had a court hearing about Bonnie's custody in February, full details about the case are yet to be revealed to their fans. All in all, they seem to be on good terms with each other despite all the drama. 
Aside from all the drama surrounding her life, Joseline seems to be happy with her partner Beats. The couple first revealed that they were in a relationship with Joseline posting a video of herself kissing Beats. 
NEW LOVE
On September 11, 2019, Beats revealed that he and Joseline are engaged with an Instagram post. He posted a screenshot of a text message that he sent her for her birthday where he called himself her fiancé in the signature. 
The couple hasn't officially announced that they are engaged, Beat's post made it pretty obvious that they are, in fact, planning to walk down the aisle.