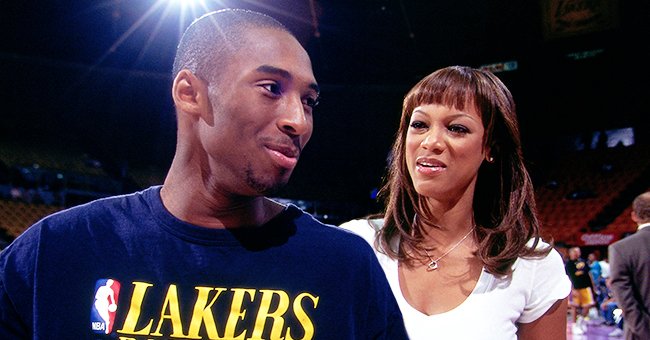 Getty Images
Tyra Banks Recalls First Time She Met Kobe Bryant as a 17-Year-Old Kid Who Just Moved to Los Angeles
Showbiz mogul, Tyra Banks, recently sat in an interview where she divulged details of updates in her life and career. She also had a few things to say about when she first met Kobe Bryant.
Iconic model Tyra Banks had a chat session on "The Breakfast Club," where she opened up on the latest happenings in her life.
Tyra talked briefly on her new modeling project, which she said was similar to "America's Next Top Model." She explained that participants get to shop and get different wigs of their choices and many other side attractions.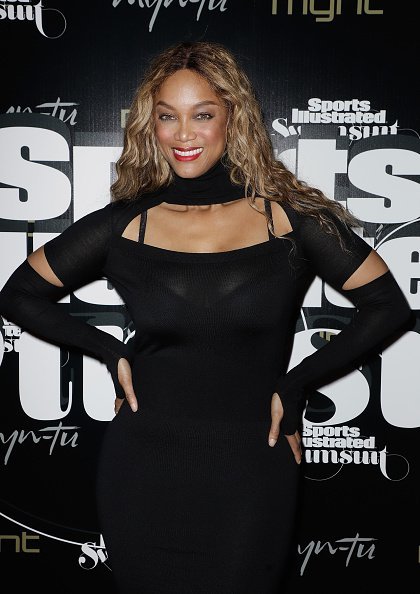 Tyra Banks at the Sports Illustrated Swimsuit Celebrates 2019 Issue Launch on May 11, 2019 | Photo: Getty Images
At The Breakfast Club, Tyra looked chic in a black-on-black outfit, which included a large-sized hoodie and head warmer, which she wore over her wavy gold hair.
About Kobe Bryant, Tyra made it known that she made his acquaintance when the star was 17-years-old, and they talked about life in Los Angeles. She explained:
"He sits on my couch, and I just school him on L.A. - what to look out for and 'here's my number if you ever need anything. So to me, whenever I saw him, I just saw that 17-year-old kid in my eyes."
The model explained that she and Bryant hadn't been in contact for up to a decade, but she fondly remembers times when fate brought them together. Tyra shared a fun fact about her and Kobe having a song together.
The song was titled K.O.B.E., but it didn't quite catch the attention of music lovers. In 2000, the two performed the song at the N.B.A. All-Star Game. Radio Host, DJ Envy, picked a cue from there and played the song on the show.
Celebrities couldn't hold back their tears as they watched Vanessa Bryant give a soul-stirring speech.
As a youngster, Kobe's dreams included being an N.B.A. champion and a rap artist. But in the long run, he became solely known for the former.
In 1998, Kobe's rap determination had him residing at Steve Stoute's mansion to build his music career, but basketball took most of his time.
Although his music career did not pan out as planned, the world would remember him for his exceptional career in sports as a basketball pro and an N.B.A. Champion.
Kobe Bryant #24 of the Los Angeles Lakers looks back while running downcourt in Game Five of the Western Conference Quarterfinals May 2, 2007 | Source: Getty Images
A few days back, the world paid tribute to him at the Staples Centre, where celebrities couldn't hold back their tears as they watched Vanessa Bryant give a soul-stirring speech. She said of her hubby, Kobe and kid, Gianna:
"God knew they couldn't be on this earth without each other. He had to bring them home to him together."
Last month, Kobe and his 13-year-old daughter, Gianna Bryant, lost their lives in a helicopter mishap in Calabasas, California. Seven other people were aboard the aircraft, including the pilot, Ara Zobayan.
Please fill in your e-mail so we can share with you our top stories!