Kurt Russell & Goldie Hawn Once Hilariously Tried to Sing 'I Want to Hold Your Hand' in a Video
A year ago, Kurt Russell and Goldie Hawn hilariously attempted to sing the hit song "I Want To Hold Your Hand," as shown in an adorable video.
Many people have always thought of Hawn and Russell as an ideal couple. Having spent nearly four decades together, they are considered one of Hollywood's strongest couples.
In January 2019, Hawn posted a video on Instagram that shows her and Russell trying their best to sing along to "I Want to Hold Your Hand" by The Beatles.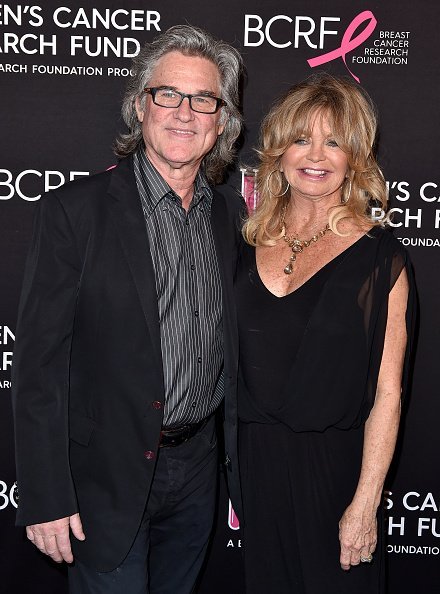 THE GOLD STANDARD
In the caption, the "Butterflies Are Free" actress wrote, "Kurt and I just opened one of our favorite Christmas presents… I don't think we'll be taking this on the road."
Using the in-home karaoke toy microphone, we can really see the Hollywood couple enjoying their bonding moment. They only proved why they're the gold standard with regards to long-term relationships.
Hawn and Russell began their romantic affair after meeting in 1983 on the set of the hit romantic drama war film "Swing Shift."
WITH THEIR FAMILY
Most recently, as reported by Closer Weekly, the power couple commended the special seasons with their family, which includes Rani Rose, actress Kate Hudson's daughter.
In a 2015 interview with PEOPLE, Hawn, who rose to fame on the comedy program "Rowan & Martin's Laugh-In," opened up about the secret of their happy marriage.
Hawn and Russell went to the Playboy Club, where they ended up talking for two hours for their first date.
UPS AND DOWNS
The acclaimed actress said that "intention is the key" and that it's about not losing yourself in one another. During the interview, Hawn admitted that, like other couples, they have their ups and downs. She added:
"You have to want to stay together—and we really want to be together. Therefore you work to be together."
As reported by The Oprah Magazine, Hawn and Russell went to the Playboy Club, where they ended up talking for two hours for their first date.
From there, the pair decided to sneak off for some alone time. They wound up at Hawn's home, which was being renovated. They then broke in to find their way to an empty room, according to ET Canada.
Hawn and Russell share one child, Wyatt, and children from previous relationships, including Hawn's daughter, Kate Hudson, and son, Oliver Hudson.