Michael Landon's Son Chris Shared New Adorable Photo of His Youngest Baby Son in Striped Pajamas
Chris Landon, son of the late "Highway to Heaven," star actor, Michael Landon, shared a beautiful photo of his son, Beau, in a cute striped pajama.
Babies are soft magical creatures that deserve to be adored and catered for, and Chris Landon's beautiful son, Beau Landon Morris, is no exception.
The fourth son of the famous Michael Landon, who wrote the script for "Disturbia," and his partner, Cody Morris, welcomed their son in April 2017.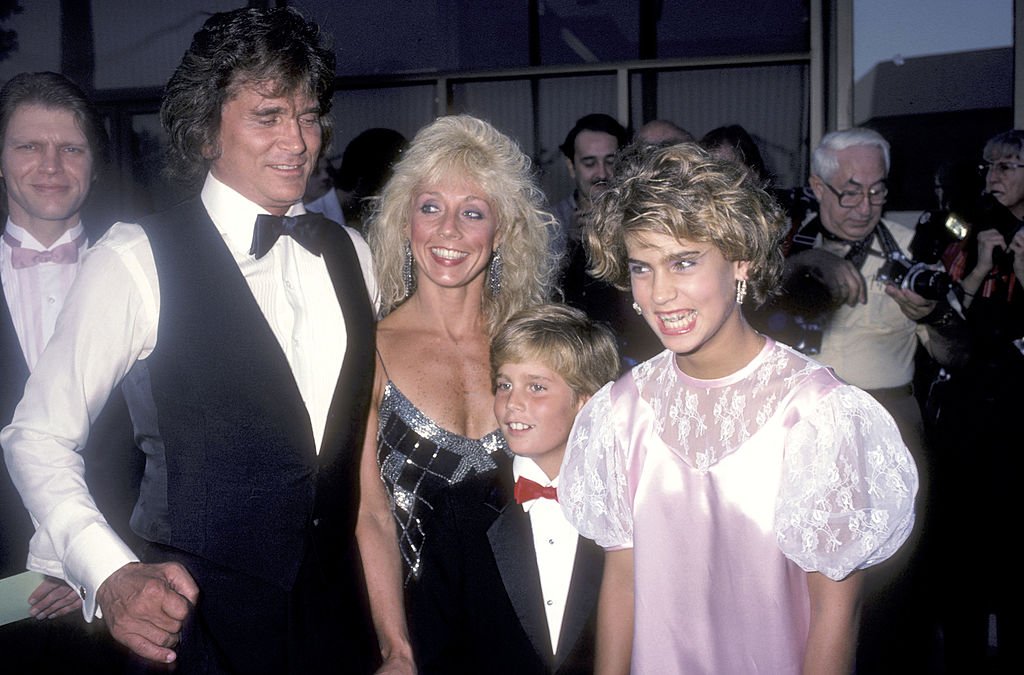 Since then, the director of "Paranormal Activity: The Marked Ones" has always shared the growth of his son with his fans and followers.
Recently, the 44-year-old filmmaker shared a beautiful picture of his son, Beau, as he nested comfortably in a cute striped pajama. The actor captioned the post:
"Just because he's cute. (I have to remind myself not to squeeze him too hard, or I'll shatter his bones. ?)"
The young Landon starred into the camera, putting his cuteness on display for all to see, including his beautiful dark eyes.
Beau, who is the grandson of the legendary actor Michael Landon, has always been a vital feature of his father's life. When he was born in April of 2017, the father called him the light of his and his partner's life.
The older Landon had enjoyed one of the most successful television careers.
In the Instagram post announcing his birth, the "Happy Death Day" director announced he was going to make endless posts about his newly born son. The post read:
"A week ago today, our son was born. Insta meet Beau Landon Morris. He is the light of our lives. Get ready for endless posts...LOL."
Christopher Beau Landon has also had his share of personal tragedy. When he was 16, he lost his dad, Michael Landon, to pancreatic cancer. By that time, the older Landon had enjoyed one of the most successful television careers.
The legendary television star featured in major hits such as "Bonanza" playing the role of "Little Joe" Cartwright, "Little House On The Prairie" playing the role of Charles Ingalls, and "Highway To Heaven" playing the role of Jonathan Smith.
The last series, "Highway to Heaven," has been of significant interest to fans due to the plot's similarities with the late actor's life.
In the NBC series, the producer's character, Jonathan Smith, was an angel who had died previously and was on a mission on earth. Chris Landon's father's death was seen as his own "Highway to Heaven." He died at the age of 54.