Hillary Clinton Wishes Daughter Chelsea a Happy Birthday with Baby Photo Throwback Post Featuring Her Parents
On Thursday, February 27, 2020, Chelsea Hilton celebrated her 40th birthday. On the same day, her mother, Hillary Clinton took to social media to wish her a happy birthday.
Taking to Twitter and Instagram, Hillary posted a black-and-white throwback image featuring Chelsea when she was a baby. In the picture, Chelsea's father, Bill Clinton, 73, cradling her and Hillary, 72, looked on.
Hillary captioned the post with a sweet message stating: "No matter how much of a grown-up you become, you'll always be my baby." Her daughter might always be her "baby" but she is now a mother too.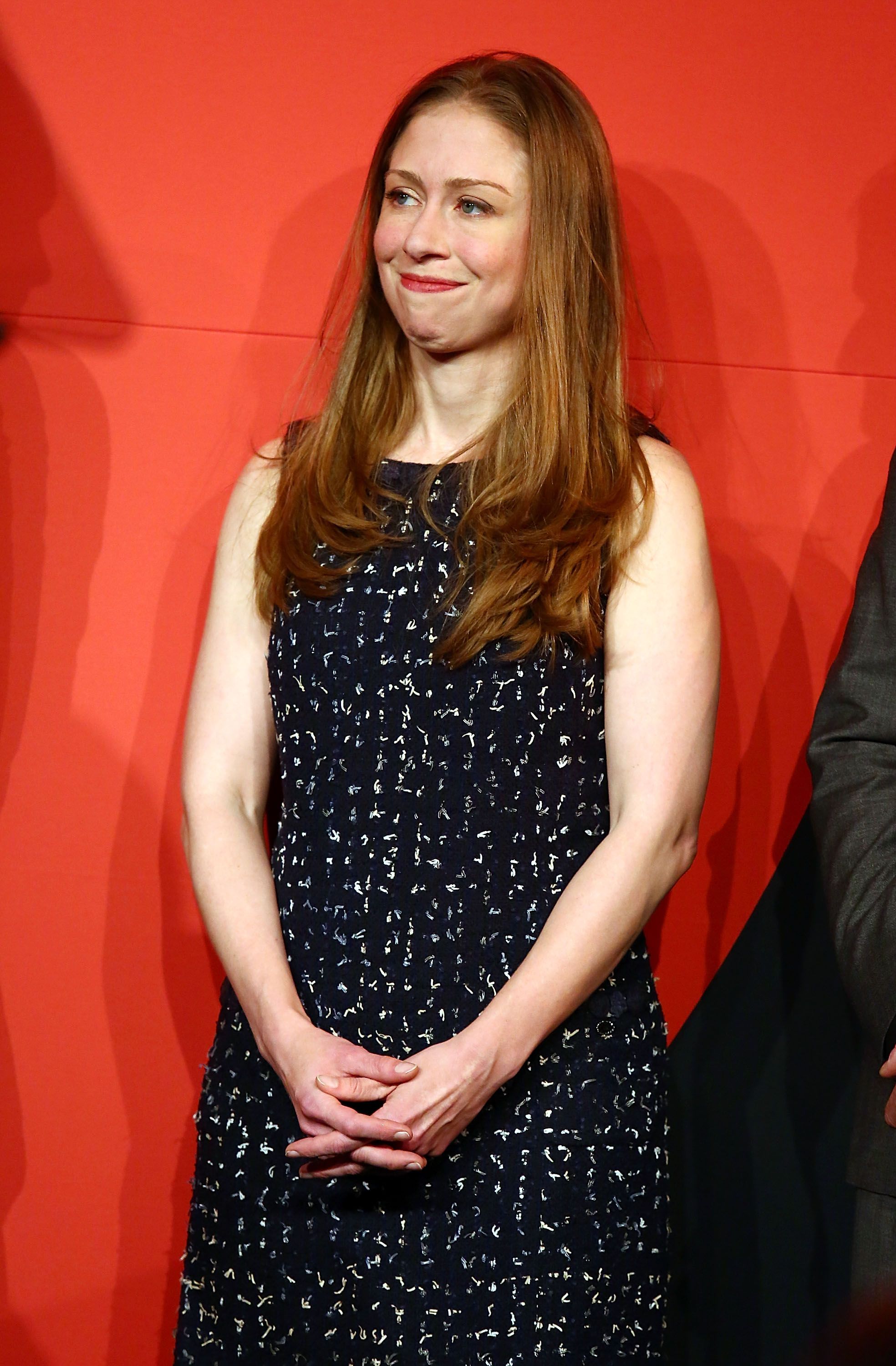 Chelsea's three children
Chelsea is a parent to three children with hedge-fund executive Marc Mezvinsky. The couple is parents to of sons Jasper, 11-months-old, and Aiden, 3, and a daughter Charlotte, 5.
Mezvinsky and his wife got married in July 2010. In September 2015, Chelsea was interviewed by "People" magazine and she spoke about how becoming a parent had changed her life.
Having a daughter changed Chelsea's life
At the time she'd said: "I didn't know I could care more intensely about anything until I became a mom." The authoress continued: "Somehow I love my husband even more, I love my parents even more."
Co-authoring with her mother
She noted how having a daughter of her own pushed her to do more work with "women and girls." Chelsea and her mother are co-authors of the book titled "The Book of Gutsy Women."
What work does Chelsea do
In her personal capacity, Chelsea had written a book called "Don't Let Them Disappear" among others. She also works for her nonprofit and also works as the vice chairwoman for the family's Clinton Foundation.
Where does she live
The foundation is the family's global philanthropy group. The mother-of-three, who lives in New York, gave birth to her third child on July 22, 2019.
No matter how much of a grown-up you become, you'll always be my baby. Happy birthday, @ChelseaClinton. pic.twitter.com/uuNLWFsWFy

— Hillary Clinton (@HillaryClinton) February 27, 2020
The births of her two older kids
Via a Twitter post on the same morning, Chelsea revealed the news and shared that the boy had two names, Jasper Clinton. Charlotte was born in 2014, while Aidan arrived in 2016.