Hillary Clinton Reveals She Wants to Hug Meghan Markle after Revealing Struggles with Being in Public Eye as a New Mom
Hillary Clinton's motherly instinct kicked in as she addressed Meghan Markle's personal struggle dealing with life in the spotlight and the attacks from the tabloids.
Former First Lady, Hillary Clinton is no stranger to dealing with media scrutiny. However, she admits that it is not easy living in the spotlight. 
In an interview with BBC she sympathizes with Meghan Markle's personal struggle in dealing with the British media.
🗣️"Oh my God, I want to hug her!"

Former Presidential candidate and First Lady @HillaryClinton tells @EmmaBarnett she believes the treatment of Meghan has been "heart-breaking and wrong"

📲Read more: https://t.co/xYk0QchAUV
🎧Listen via @BBCSounds pic.twitter.com/ziBbWAGGQU

— BBC Radio 5 Live (@bbc5live) November 12, 2019
Showing her support for Markle, Clinton reveals that she feels a lot of empathy for her and the life she has been thrust into, she explains:
"It's one thing to be told what it'll be like when you step onto the biggest stage with the brightest spotlight, joining the royal family, becoming president or first lady and his family in our country and yet it's still really hard to imagine."
"It takes some getting used to have your every move scrutinized and analyzed and, frankly things made up about," she adds.
Clinton says she wishes Markle and Prince Harry the very best because she can see that they are struggling to have a meaningful life with integrity, which they can stablish on their own terms. Something she says is hard to for any person and even harder on a public platform.
In rare interview with Tom Bradby on ITV's new documentary Harry & Meghan: An African Journey, Meghan says the scrutiny has had a negative effect of her mental wellbeing because she underestimated how harsh the media would be, she reveals:
"I never thought that this would be easy, but I thought it would be fair. And that's the part that's really hard to reconcile."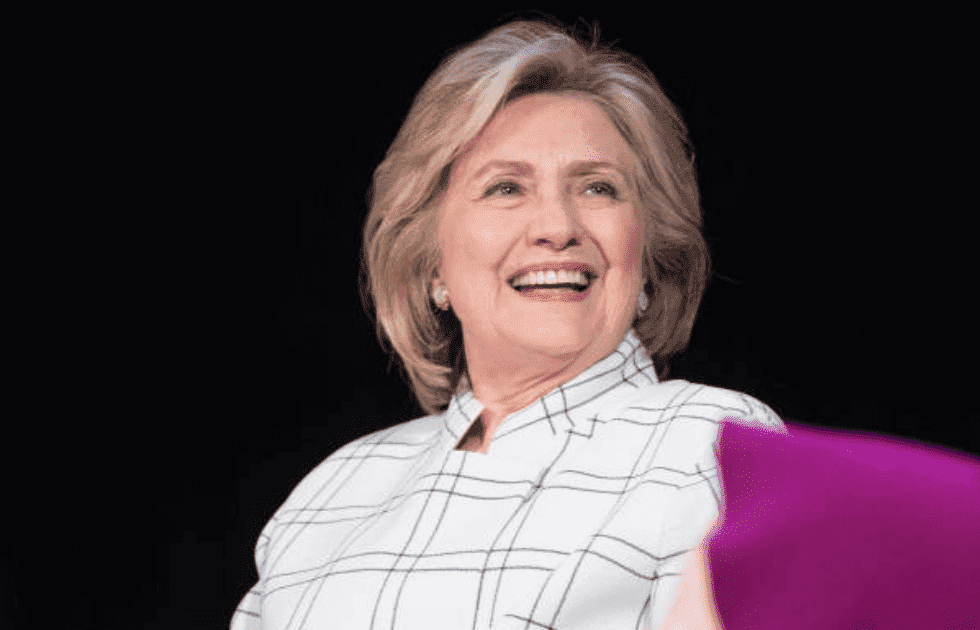 Clinton tells her interviewer, Emma Barnett, she has no doubt that gender and race have played a role in the British media's scrutiny of Markle. Sympathizing with her plight, she says:
"I feel as a mother I just want to put my arms around her. Oh my God, I want to hug her. I want to tell her to hang in there, don't let those bad guys get you down, keep going, do what you think is right."
'I really tried to adopt this British sensibility of a stiff upper lip'

The Duchess of Sussex admits she's tried a coping mechanism to manage the pressures that come with marrying Prince Harry #HarryAndMeghan https://t.co/GWs5KfuovM pic.twitter.com/XctGTpk94l

— ITV News (@itvnews) October 20, 2019
Clinton confesses that living in the spotlight is tough. She shares a few techniques she thinks could be helpful to Markle, saying a sense of humor and deflection are things she will learn along the way.
Clinton and her daughter Chelsea are in the England promoting their book, "The Book of Gutsy Women," which they co-authored together.