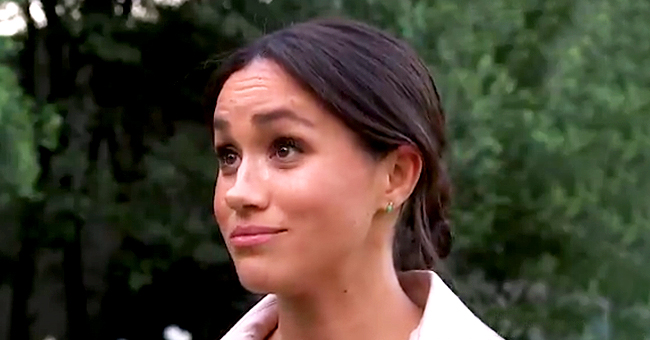 twitter.com/itvnews
Duchess Meghan Opens up about Royal Life and the Pressures That She Did Not Expect
In ITV's new documentary 'Harry & Meghan: An African Journey,' Meghan Markle opens up about the struggles she has faced dealing with life in the spotlight, since becoming a member of the royal family.
Meghan Markle and Prince Harry get very candid with Tom Bradby in ITV's new documentary Harry & Meghan: An African Journey, about life in the spotlight.
When asked by Bradby about how see deals with the constant media attention and tabloid rumours, Meghan admits it has been difficult and she takes the pressure of living the public eye "one day at a time."
Since marrying Harry in 2018, Meghan has been criticized by the media for breaking royal tradition on multiple occasions.
She has been blamed for causing the riff between Harry and Prince William. The couple were also accused of being hypocrites for flying a private plane because they fight for environmental issues.
"I really tried to adopt this British sensibility of a 'stiff upper lip.' I really tried, but I think that what that does internally is probably really damaging," Meghan reveals about how she dealt with all the criticisms.
Meghan tells Bradby she struggles to deal with the things that have been said about her and that she considers to be untrue, she explains:
"I never thought that this would be easy, but I thought it would be fair. And that's the part that's really hard to reconcile."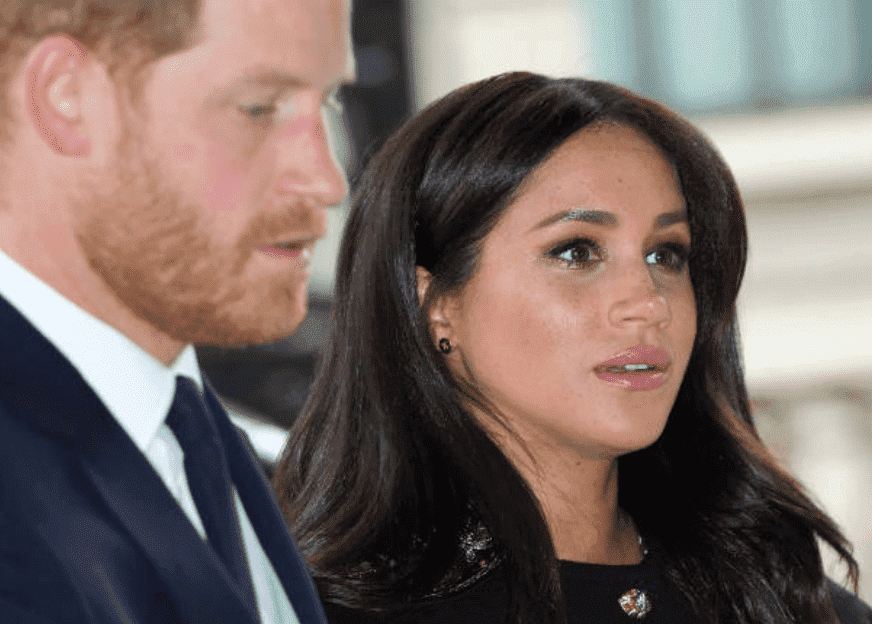 Prince Harry and Meghan Markle arrive at New Zealand House after the recent terror attacks at a Mosque in Christchurch, on March 19, 2019, in London, England | Source: Getty Images (Photo by Karwai Tang/WireImage)
Meghan says that she was used to America style tabloids and admits that she underestimated how difficult it would be dealing with the British media, she reveals:
"When I first met my now-husband, my friends were really happy because I was so happy but my British friends said to me, 'I'm sure he's great but you shouldn't do it because the British tabloids will destroy your life.'"
She tells Bradby that she struggles to deal with the constant scrutiny over every aspect of her life, which for the most part are the result of made up stories, she says:
"I don't know anybody in the world who would feel that that's OK. And that's different than just scrutiny. That's, what would you call that? That's a different beast. It's really a different beast."
Getting emotional Markle admits dealing with media scrutiny has been especially hard for her as she tries to handle being a newlywed and new mother. Ultimately her family are her greatest support, she contends:
"It's okay. The good thing is that I've got my baby and I've got my husband and they're the best."
Over the past few months celebrities such as Pink, Jamil Jameela, Ellen DeGeneres and Elton John have spoken out in defence of Meghan and Harry. Their celebrity friends have criticized the media the unfair treatment of the royal couple.
Please fill in your e-mail so we can share with you our top stories!