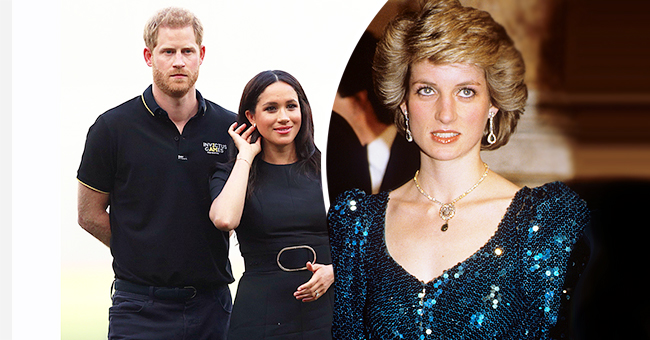 Getty Images.
Prince Harry Defends Meghan Markle from British Tabloid's 'Ruthless' Princess Diana-Like Campaign
Prince Harry shares that he won't be a "silent witness" to his former actress wife, Meghan Markle's "private suffering" as he publicly shuns British press.
It seems like the first of its kind as Prince Harry issues a public statement to defend his wife of one year, Meghan Markle. The British royal held nothing back as he explicitly detailed how emotionally tasking things have been for the Duchess following the release of a British tabloid article.
"I've seen what happens when someone I love is commoditized to the point that they are no longer treated or seen as a real person. I lost my mother, and now I watch my wife falling victim to the same powerful forces,"an emotional Prince Harry wrote.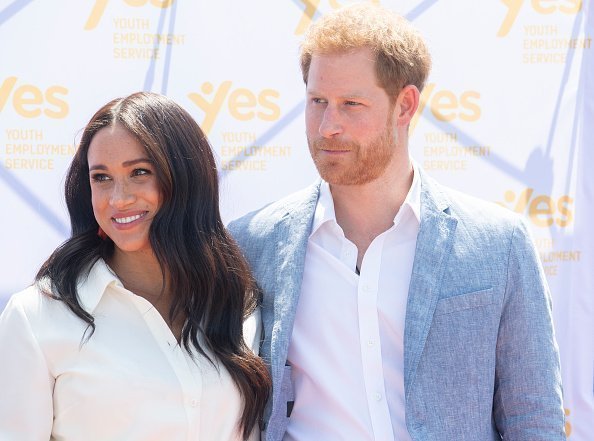 Prince Harry, Duke of Sussex and Meghan, Duchess of Sussex visiting Tembisa township to learn about Youth Employment Services (YES) on October 2, 2019 in Johannesburg, South Africa. The Duke and Duchess of Sussex are on an official visit to South Africa.| Photo: Getty Images.
The statement has Prince Harry explaining that while he and his wife "believe in media freedom," they won't stand by and watch while they become the victim of a "false" and "malicious" propaganda.
The Prince labeled the act a form of bullying while writing that his wife is "one of the latest victims" of a British media outlet that lodges a "ruthless campaign" against people without any thought for the possible consequences.
He expressed concern that the reports had seemed unending even while Markle was pregnant and after when she was raising their newborn son. The proud father went on to disclose that it is a recent report, allegedly aired by The Mail, that got their attention and that it has been very troubling for Markle because it contains sensitive information about her relationship with her father.
The couple reportedly funds the suit, and they have pledged to donate all proceed seared in the form of damages to charity.
Please fill in your e-mail so we can share with you our top stories!