US Weekly: Prince Harry and Meghan Markle's Royal Exit Has Exhausted Queen Elizabeth, Nearing 94, Both Physically and Emotionally
The queen is exhausted from all the recent drama that has occurred with members of her family; she can't wait for it to end.
Since the Duke and Duchess of Sussex announced their decision to step down as senior working members of the royal family, there has been a lot of drama surrounding their exit.
The queen seems to have suffered the most from all the drama. Recently, she has been stressed with the news of her son, Prince Andrew's underage sex scandal.
Now, however, Harry and Meghan are adding to her problems as they seem to be making a fuss about her recent decision to ban them from using the title, "Sussex Royal."
At age 93, the queen seems to be unable to just ease up and enjoy support from her loved ones. A source told US Weekly that she is exhausted:
"She's exhausted, both physically and emotionally."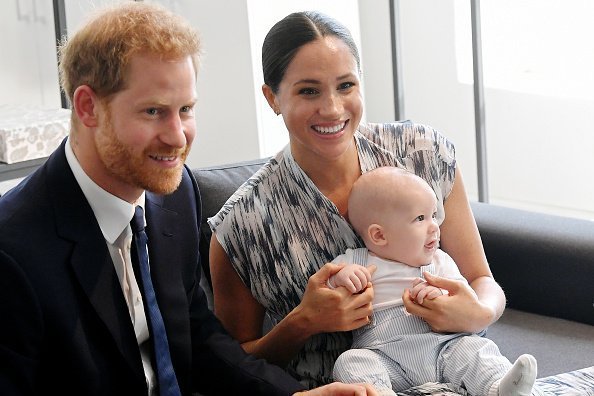 When Harry and Meghan decided to leave the palace and become financially independent, as much as the queen did not like the idea, she supported them.
According to reports, she was particularly sensitive and could relate to their challenges because she watched her younger sister, Princess Margaret, struggle with something similar.
The queen hopes and prays with time Harry will see things clearly, and her relationship with him will be repaired.
To her greatest surprise, shortly after the ban, Harry and Meghan released a statement questioning her jurisdiction to prevent them from using the royal title overseas.
The Queen couldn't be more disappointed by the approach of her grandchild, whom she is so fond of. According to a source:
"She's so disappointed that her own grandchild would heap so much embarrassment on the monarchy and bring all this unwanted attention on his family at the worst possible time."
In spite of all the unnecessary attention caused by Harry and his family, the queen hopes and prays with time, he will see things clearly, and her relationship with him will be repaired.
The queen is done talking about the Megxit situation as she feels ongoing discussions about it is bringing nothing but damage to the monarchy and a strain on her personal relationship with family members.
Harry and Meghan will be returning to the United Kingdom for a series of engagement in fulfillment of their final duties as working royals.
They would also attend the CommonWealth Day festival with the royal family on March 9 after which, they will return to their lives in Canada. On March 31, they will formally step down as working royals.